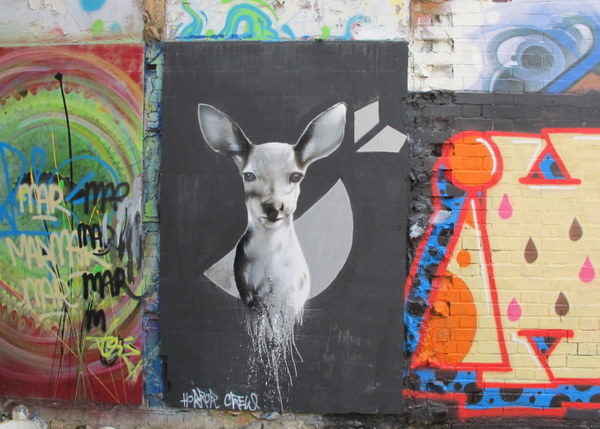 We step up to the passport counter in Heathrow and the Border Force man takes a look at our pair of mismatched passports; one Aussie and one EU.
'So how do you two know each other then?'
An innocent enough-sounding question, it has the air of small talk at a dull party, but it is asked in quite an aggressive way, and I'm confused after 7 hours of flying. It seems out of context and I feel my answer will determine (or rather, this man will) whether or not we're allowed in to Britain. Struggling for a middle ground between recounting our entire romantic history and telling him to get fucked, I blurt out
'We're, you know…in a relationship?'
He seems ok with this and after determining we're here for a holiday and a conference he lets us through.
After shiny silver Dubai airport with nary an accusing sign or announcement in sight (one gets the sense no one would dare ruffle the pristine environs with activities so base as eating, smoking or talking loudly on their mobiles), we're greeted by a gaggle of signs instructing us wheretogowhattodowhatnottodowheretostandandsoforth. At the baggage carousel, an announcement comes over the PA asking parents to watch their children and don't let them climb on it as 'it is not a playground.' The passengers laugh; it cuts through the tension to know we all find this place equally ridiculous and we'll be out soon.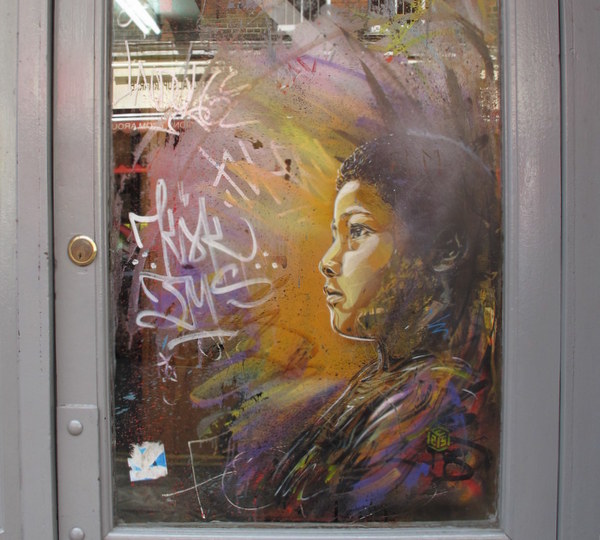 Fast forward to our eventual arrival in the vibrant hipster inner-city hub of Shoreditch. We're staying steps away from Brick Lane's curry houses in the slightly cheaper suburb of Spitalfields, pretty much the street art capital of the world, and I'm told the coffee ain't bad either. Our pretty uninspiring but actually pretty nice apartment we're sharing with Tara turns out to be round the corner from the iconic 'Pride of Spitalfields' Pub, complete with pub cat Lenny and friendly bar staff, it has been there since the 19th century.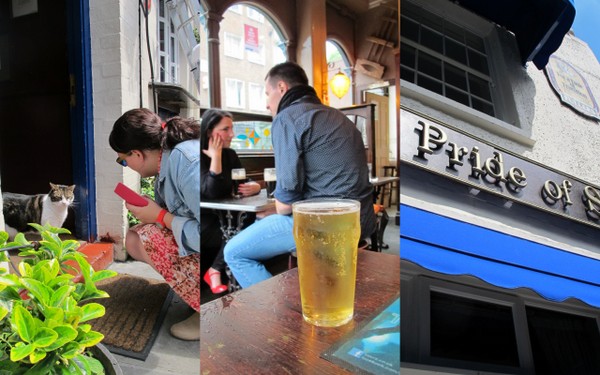 Brick lane Markets are winding down (it's a Sunday) but it's still pretty manic so we hit up the Beigel Shop and see the sights. The streets and surrounding bars are packed and there's a holiday vibe in the air; it's exactly the kind of scene you want to arrive to one the first day in a new place. This week is also the Graduate Fashion show, which means that the Shoreditch crowds are looking extra avant-guard. I look at some of these girls and I suddenly understand why people give a fuck about fashion. These people really wear their clothes, the clothes don't wear them. Like some of the brilliantly executed and ever-evolving art on the walls around them, what they're wearing is site-specific. It lives in this space, and it was designed to be here. There's a lot of diversity in what people are wearing, but the majority of them are wearing chunky, dutch-looking sandals, many with socks, and I'm right back in to my 'fashion is a waste of time' mindset.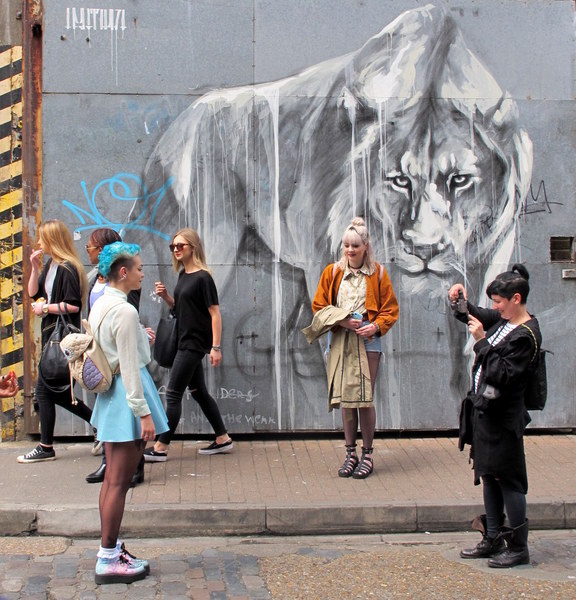 The first days in a new place can often seem hyperreal, and that's how this day, this moment is for us. It's kind of a 'see the cool thing and go home and crash' vibe, so we do. The next day we head out on a morning street art tour; three hours of walking and learning about the ever-changing Brick Lane and Shoreditch streets and walls. We meet our guide, Dav at the goat statue outside the Old Spitalfields market. It's a good-sized tour of seven people. From there we weave through the streets and alleyways of Shoreditch and Spitalfields tracing the history and meaning behind of street art through surfaces covered with tags, stencils, paste-ups, freehand painting, etching, stickers and sculptures. I can honestly say that I was not bored for one single minute of this three hour tour so if you're ever in Shoreditch, give it a go. I enthusiastically recommend it.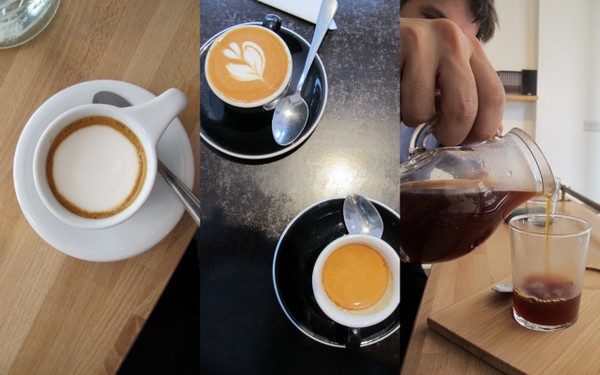 Of course we have to squeeze in at least a couple of ace coffees on our first day. The first is at Nude Espresso, which becomes our coffee home-away-from-home for the next few days. Super syrupy espresso and a selection of beans on offer (why didn't I buy some?!) friendly staff with zero attitude, it was by far my fave haunt (post to come). We also hit up relative newcomer Craft Coffee for an immaculately prepared aeorpress and an espresso.  After burgers and ice cream and drinks, the three of us waddle home, content.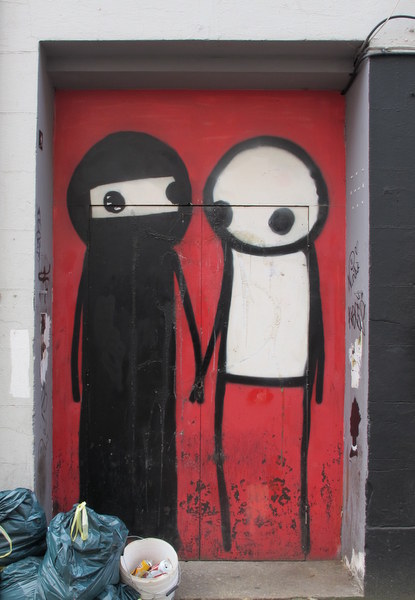 About me

Sharing easy recipes, hunting down the

best coffee

. Honest accounts, nothing too serious.

Read more...

Popular posts this month…

This work is licensed under a

Creative Commons Attribution-NonCommercial 2.5 Australia License

.

Disclaimer:

All opinions in this blog are mine, an everyday, real-life person. I do not accept payment for reviews and nor do I write sponsored posts. I do not endorse the content of the comments herein.