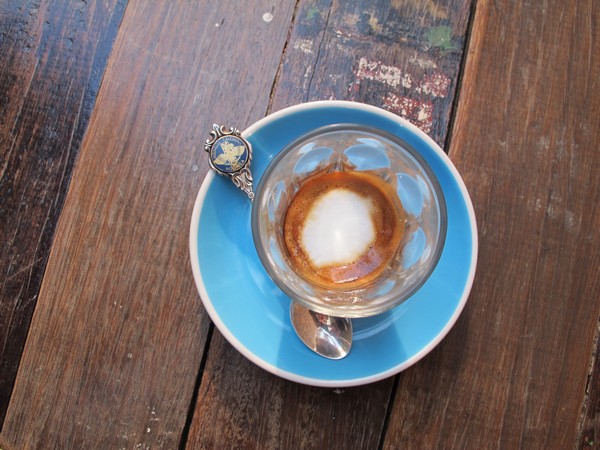 When it comes to coffee, the Sydney CBD is a great place to grab-and-go. Following on from my list of 3 great hole-in-the-wall cafés, I thought I'd share a few places in the city where you can sit down and savour your caffeine hit, rather than slamming it down on the way to another of your high-flying business meetings. Here are three cafés that, in the midst of the rat race, are more than happy bring you your coffee in a ceramic cup.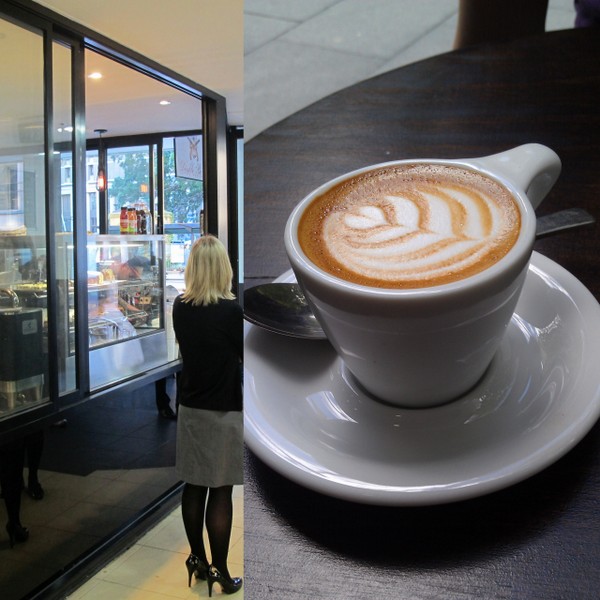 1. Double Barrel Coffee Merchants
The Double Barrel crew take their coffee extremely seriously, sourcing beans from Melbourne's Seven Seeds and Code Black and Byron's Marvell Street Coffee Roasters, among others. They always have at least a blend and a single O on the go. For those of the black coffee persuasion, they batch brew filter coffee, but they'll also happily do you a pourover or an aeropress to order at their not-quite-up-and-running filter bar. It's not just coffee, either; these guys make everything from scratch, from the slow-cooked meat subs to the salted caramel tarts to the muffins. Sean and the team are happy to talk shop, so order and pay at the counter, pull up a seat and sip your brew and talk the ins and outs of coffee flavour profiles or play video games.
Double Barrel Coffee Merchants
33 York Street, Sydney NSW 2000
0413 683 949
Monday-Friday, 6:30am-5:00pm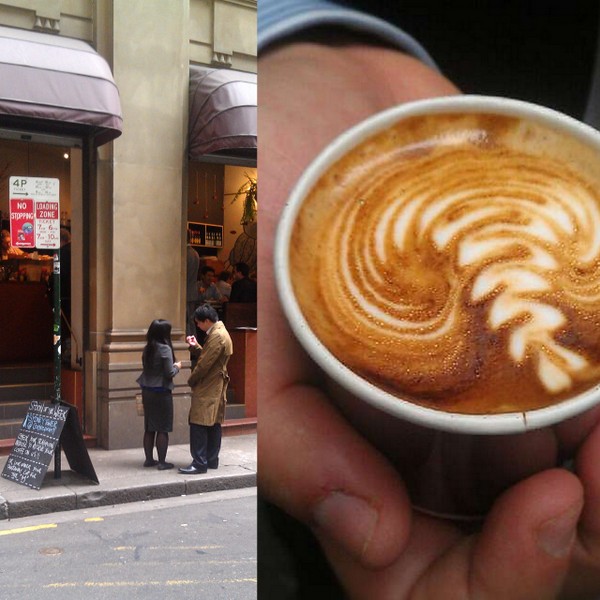 2. Marlowe's Way
Marlowe's may be a teensy place but if you time your visit right, you can nab a seat in this alleyway gem. Coffees seem ridiculously good value (a macch was $2.50 at the time of writing) and staff are super friendly. Each week one of their vintage teaspoons is chosen as 'the magic spoon', and whoever gets that spoon with their have-in coffee receives their second coffee for free, just one more reason to take 5 and have a real coffee break and drink out of a real cup. Marlowe's uses a custom blend by The Little Marrionette, 'the Banksian blend', a fitting name for a café in the financial district. There's usually a rotating single origin on offer, as well as artisanal teas and a basic Italian-inspired menu.
Marlowe's Way
Cnr Tank Stream Way And Bridge Lane, Sydney NSW 2000
0432 487 598
Monday-Friday, 7:00am-4:00pm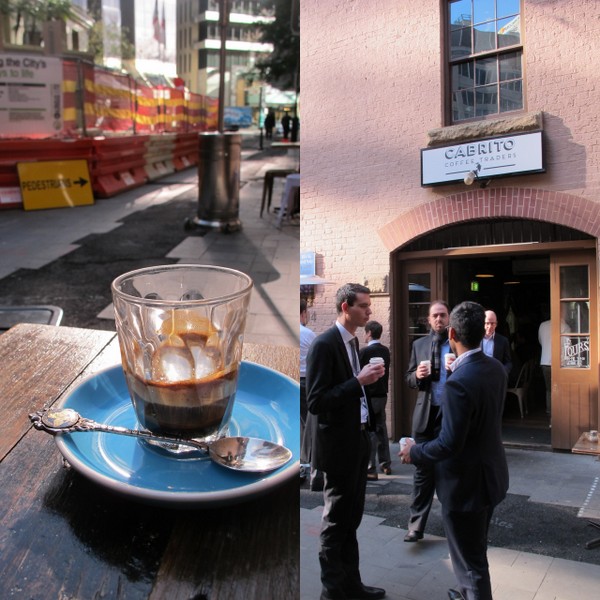 3. Cabrito Coffee Traders
A cosy cafe in the Circular Quay area is surprisingly hard to come by, but Cabrito, the Spanish/Portuguese word for 'little goat' or 'kid', fits the bill. The menu may be bare bones (nu-wave lamingtons, sandwiches, toast) but if you can get an inside seat in this cozy little establishment you're in for attentive service and solid coffee. These guys are hoping to start roasting their own coffee in future (they're in a heritage listed building) but for now its a custom-roasted 4 Rascals blend. Bonus: they're open Saturdays, somewhat of a rarity in the Sydney CBD.
Cabrito Coffee Traders
10-14 Bulletin Place, Sydney NSW 2000
02 8065 8895
Monday-Friday, 7:00am-4:30pm
Saturday 8:00am-2:00pm
Where's your fave sit-and-sip café?
About me

Sharing easy recipes, hunting down the

best coffee

. Honest accounts, nothing too serious.

Read more...

Popular posts this month…

This work is licensed under a

Creative Commons Attribution-NonCommercial 2.5 Australia License

.

Disclaimer:

All opinions in this blog are mine, an everyday, real-life person. I do not accept payment for reviews and nor do I write sponsored posts. I do not endorse the content of the comments herein.