Lately I feel like the CBD cafe scene is really opening up, at least in terms of coffee. The little cluster of espresso bars in the CBD has been drawing me in of late, they're the perfect pitstop on my way to work.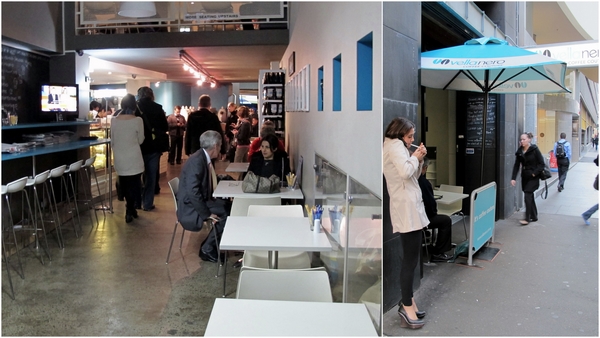 Yet another stop on the Clarence/Kent Street trail is Vella Nero, originally Velluto Nero. It may be the branding that put me off (I don't generally associate a black/aqua colour combo with coffee) or maybe it's the fact that they're always packed with business people, but I never got around to checking this place out. But now I have an office job, I figure its ok for me to hang out in a business-person café.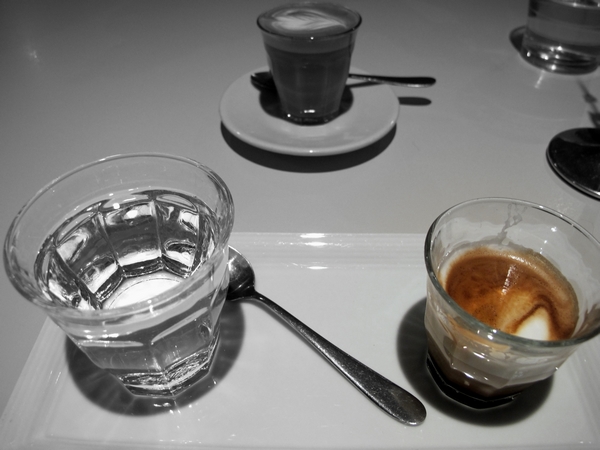 The decor here is nothing to write home about but on the flipside, the place is packed with enough coffee gadgetry to fill my Christmas stocking for at least the next 5 years. When I get to the counter (it's an order-and-pay-at-the-counter deal) the girl who serves me is incredibly friendly. When I pay, she stamps a card for me, asks me my name and writes it on my card, along with my coffee order.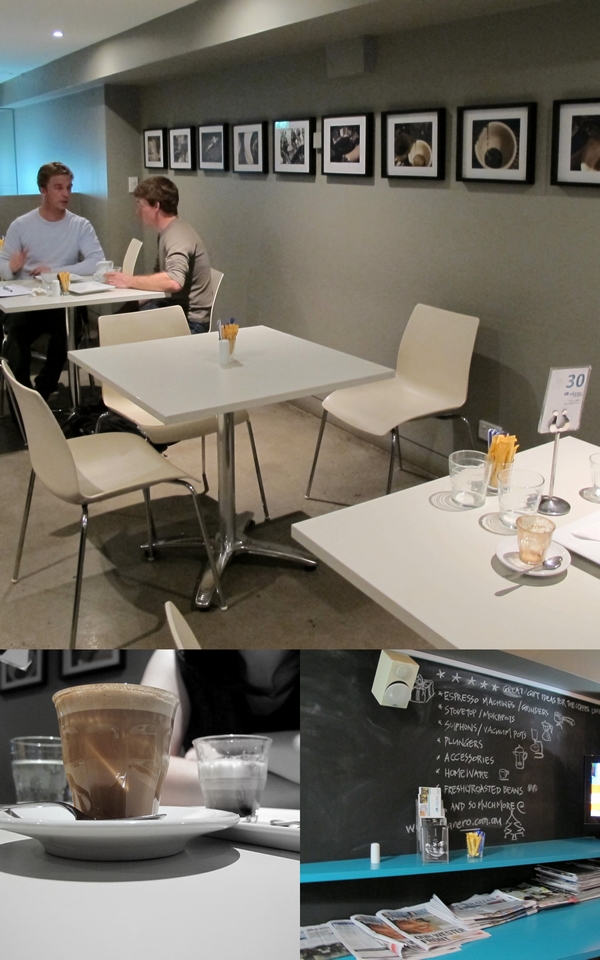 Don't be fooled by a quick glance inside – there's plenty of seating upstairs and that's where I decide to sit. I don't have to wait long for my macch and they even bring a little glass of water which is always dandy. The coffee is good, nice and short and visually appealing – I'm very easily impressed by a coffee with striations.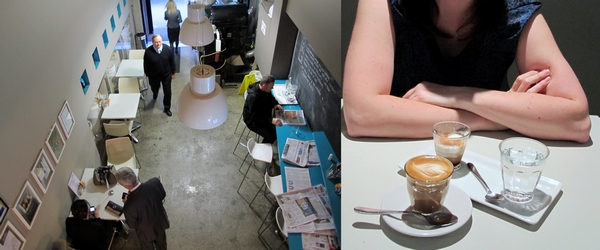 Overall, in spite of how busy the place is the service and coffee are top notch. I would definitely visit again. Pity they're not open on weekends.
Vella Nero Coffee Couture
259 Clarence Street,
Sydney NSW 2000
http://www.vellanero.com.au/
About me

Sharing easy recipes, hunting down the

best coffee

. Honest accounts, nothing too serious.

Read more...

Popular posts this month…

This work is licensed under a

Creative Commons Attribution-NonCommercial 2.5 Australia License

.

Disclaimer:

All opinions in this blog are mine, an everyday, real-life person. I do not accept payment for reviews and nor do I write sponsored posts. I do not endorse the content of the comments herein.