Lately I feel like the CBD cafe scene is really opening up, at least in terms of coffee. The little cluster of espresso bars in the CBD has been drawing me in of late, they're the perfect pitstop on my way to work.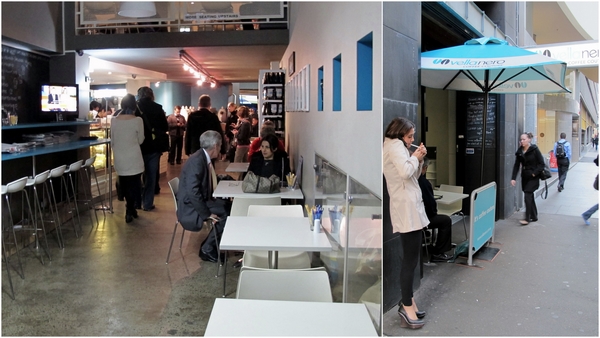 Yet another stop on the Clarence/Kent Street trail is Vella Nero, originally Velluto Nero. It may be the branding that put me off (I don't generally associate a black/aqua colour combo with coffee) or maybe it's the fact that they're always packed with business people, but I never got around to checking this place out. But now I have an office job, I figure its ok for me to hang out in a business-person café.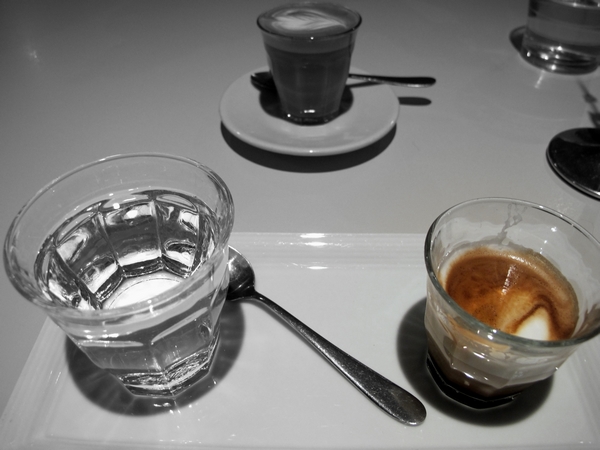 The decor here is nothing to write home about but on the flipside, the place is packed with enough coffee gadgetry to fill my Christmas stocking for at least the next 5 years. When I get to the counter (it's an order-and-pay-at-the-counter deal) the girl who serves me is incredibly friendly. When I pay, she stamps a card for me, asks me my name and writes it on my card, along with my coffee order.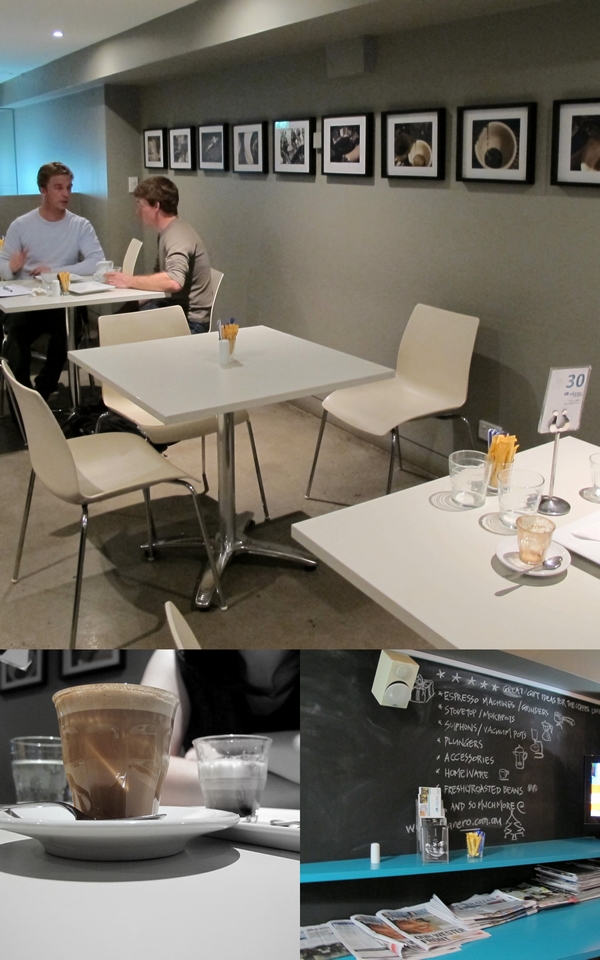 Don't be fooled by a quick glance inside – there's plenty of seating upstairs and that's where I decide to sit. I don't have to wait long for my macch and they even bring a little glass of water which is always dandy. The coffee is good, nice and short and visually appealing – I'm very easily impressed by a coffee with striations.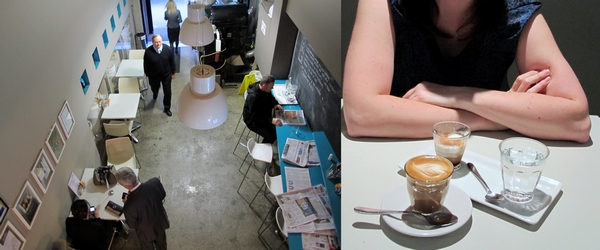 Overall, in spite of how busy the place is the service and coffee are top notch. I would definitely visit again. Pity they're not open on weekends.
Vella Nero Coffee Couture
259 Clarence Street,
Sydney NSW 2000
http://www.vellanero.com.au/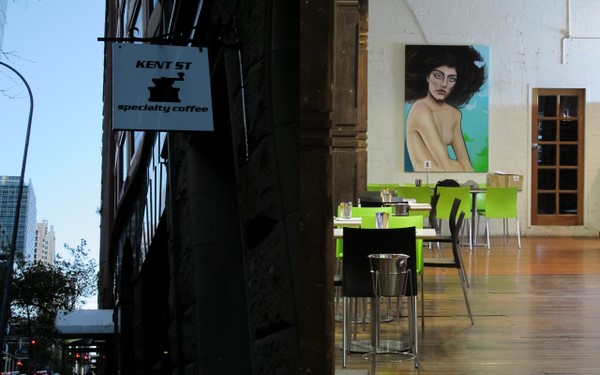 It seems a little hub of coffee goodness is developing around the Clarence/Kent Street area. Maybe it's Clover Moore's laneway project, maybe it's the hipster vibe radiating from the likes of Grandma's Bar and Stitch, maybe it's the I- don't-have-time-for-crap-coffee-can't-you-see-I'm-a-businessman ambiance of the CBD. I suspect it's some combination of all three. Either way, it can only be a good thing for someone like me. That is, as long as it's not a weekend.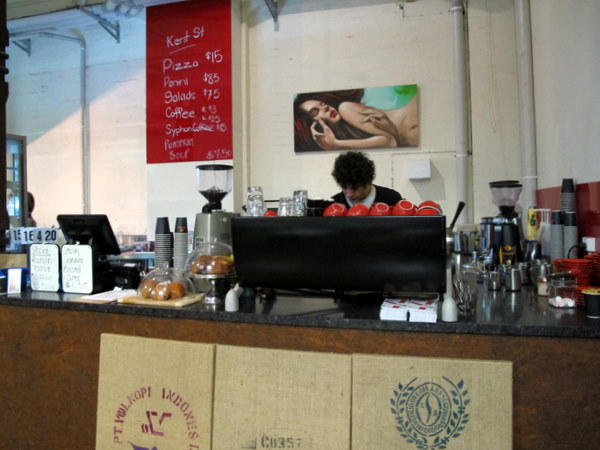 Kent Street Specialty Coffee is obviously on Kent Street, between Druitt and Market Streets in what has traditionally been a bit of a coffee desert. Recently though solid coffee options like Klink and Le Grand Cafe have changed all that, although the area unfortunately still shuts down on the weekends.
I arrive early one morning and it's freezing cold. Just for something different, I order a macchiatto. It takes a little while considering I'm one of three customers, but they bring me a glass of water which I appreciate. The macch has a good crema and is a tad longer than I like, but this is more of a personal preference than a criticism. Maybe I've gotten too used to the short shots that are all the rage these days.
The place is cavernous, all exposed brick, pillars and wooden floorboards. I'm a fan of the aesthetic but it's a bit cold in winter. All in all I'd say it's a good place to throw back a coffee and dash off to get on with your day, so it fits right in to the area.
Kent Street Specialty Coffee
414 Kent Street
Sydney, NSW 2000
About me

Sharing easy recipes, hunting down the

best coffee

. Honest accounts, nothing too serious.

Read more...

Popular posts this month…

This work is licensed under a

Creative Commons Attribution-NonCommercial 2.5 Australia License

.

Disclaimer:

All opinions in this blog are mine, an everyday, real-life person. I do not accept payment for reviews and nor do I write sponsored posts. I do not endorse the content of the comments herein.