Café Review – Belljar Coffee, Newtown
There was no doubt, NO DOUBT in my mind what my first (and second and third) stops would be after touching down in Sydney. They were, in no particular order, coffee, coffee and COFFEE. Senhor R couldn't agree with me more as, although it was relatively easy to hunt out decent coffee in Brasil, coffee in Argentina, which was where we spent the bulk of our trip, left something to be desired.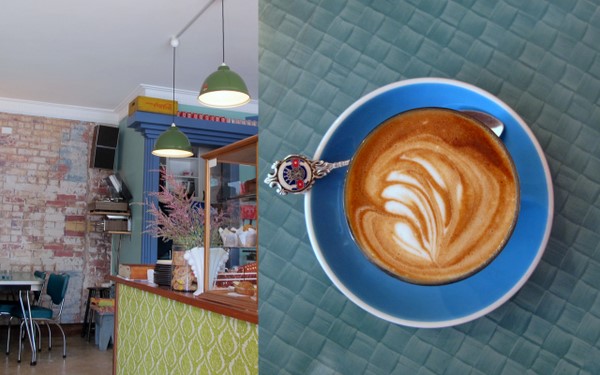 Actually, if I'm honest, coffee was my first stop before we even got to Sydney. We were salivating for Allpress Espresso at Auckland airport, having solemnly downed out 'last real coffee' there on our way to South America. When we got to Auckland, I downed my mach and could not stop grinning, in spite of the 14 hour, Aerolineas Argentinas hell I had just endured. Real. Coffee.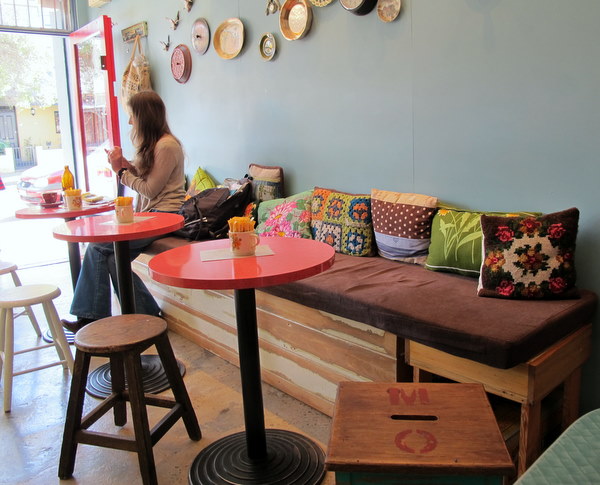 The second stop after dropping off our bags in Sydney was Don Campos nearby. The next morning, we were already on the hunt for somewhere new to try. After catching up on my blogroll I saw John over at He Needs Food had some good things to say about Belljar Espresso in Newtown, so we set off for Alice street.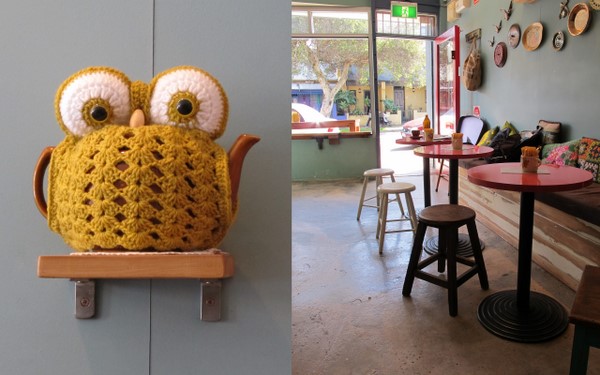 On our way we couldn't resist making our third coffee stop at The Kick Inside, Erskineville which was in the process of renovating so they were only doing takeaways. Senhor R was super happy with his piccolo and, suitably refuelled we continued on our coffee safari. Having wandered through Newtown a while, we arrived at Belljar coffee. It has a similar aesthetic to places like Miss Petty Cash and the aforementioned Kick Inside – knick knacks, bric-a-brac and retro furniture, classic espresso-coloured crockery offset by vintage teaspoons. It's an all too familiar template, yet one I never tire of.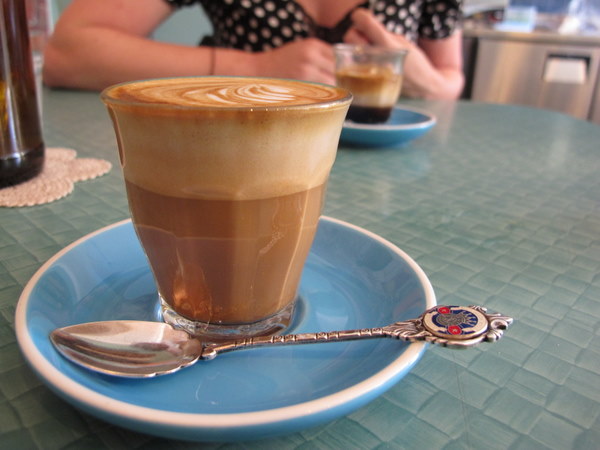 Hipster aesthetic aside, how was the coffee? Pretty good. They use Little Marrionette, which I think is overhyped, but so be it, coffee is coffee. It's a cool place to kick back, they play vinyl from your parents' collection, and the breakky menu looks good. I've been back once since and will most likely return.
Belljar Coffee
(02) 8096 4090
2/104 Alice Street
Newtown, 2042
www.belljar.com.au
About me

Sharing easy recipes, hunting down the

best coffee

. Honest accounts, nothing too serious.

Read more...

Popular posts this month…

This work is licensed under a

Creative Commons Attribution-NonCommercial 2.5 Australia License

.

Disclaimer:

All opinions in this blog are mine, an everyday, real-life person. I do not accept payment for reviews and nor do I write sponsored posts. I do not endorse the content of the comments herein.