Everyone deserves a bit of a break over Chrissy and New Year's, even your local barista. But if the café staff are busy throwing a shrimp or two on the barbie, playing backyard cricket, cracking open a VB or otherwise adhering to ridiculous Aussie stereotypes, who's gonna make your double riz flat white?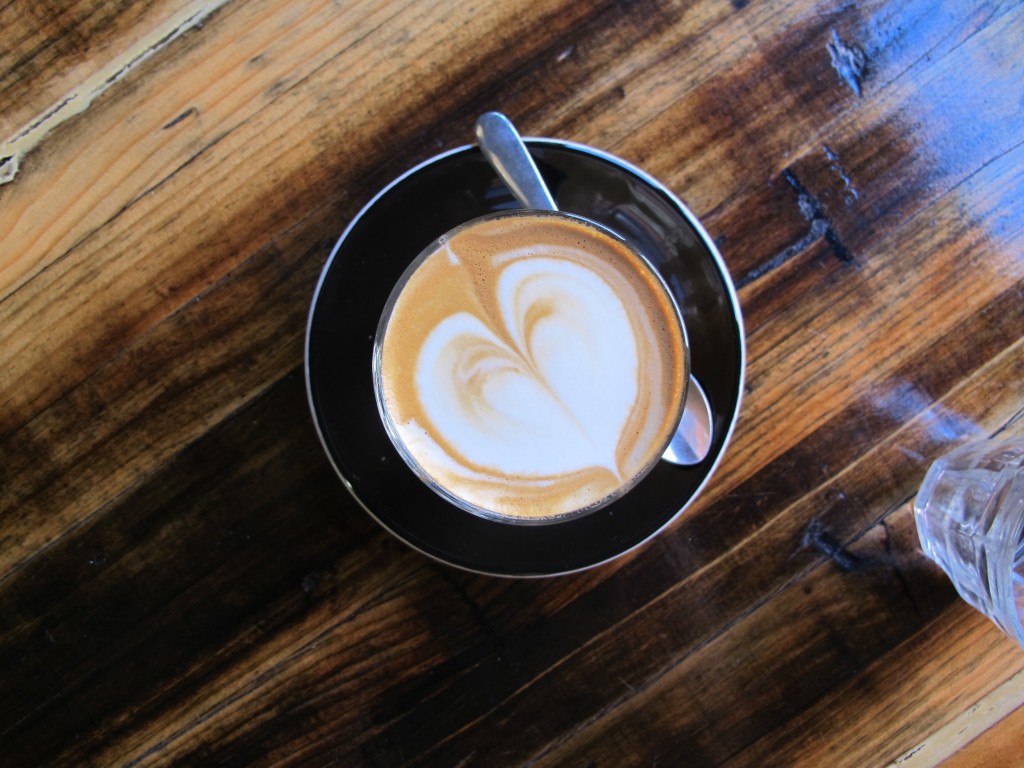 Never fear, the coffee list is here! The following Sydney cafés will be open between Christmas eve and January 2nd.
CBD
Ground Control Cafe, Circular Quay – Open 24, 27-30 December and 2 January
Gumption by Coffee Alchemy, CBD – Open 24, 26-30 December and 2 January
The Fine Food Store, The Rocks – Open 24, 27-30 December and 2 January
Inner West
Beejay's, Marrickville – – Open 24, 26-31 December and 2 January
Belljar Coffee, Newtown – Open 24, 27-30 December
Bourke Street Bakery, Marrickville – Open 24, 27-30 December and 2 January
Brewtown, Newtown – Open 24 December,  then from 28 December onwards
Drugstore, Summer Hill – Open 24-28 December, 2 January
In the Annex, Forest Lodge – Open 27-30 December
Shenkin Espresso, Newtown – Open 24-30 and 1 January onwards – tbc
Shenkin Kitchen, Enmore – Open every day, including public holidays – tbc
Something for Jess, Chippendale – Open 27-30 December and 2 January
The House Specialty Coffee, Chippendale – open 24-25 December, closed 26 December to January 6th
The Pie Tin, Newtown – Open 27-31 December
Inner East
Bourke Street Bakery, Surry Hills –  Open 24, 27-30 December and 2 January
Devon Cafe, Surry Hills – Open 24,27-31 December and 2 January
Gypsy Espresso, Potts Point – Open 24,28-30 December
Not Just Coffee, Paddington – Open 26-30 December, 1-2 January
Room 10, Potts Point – Open 25 December – 31 January, open 2 January
Inner South
Bourke Street Bakery, Alexandria – Open 27-30 December and 2 January
Coffee Tea and Me, Redfern – Open every day, including public holidays
Reuben Hills, Surry Hills – Open 24 December, Open 27 December onwards
The Rag Land, Waterloo – Open 27-31 December, open 4 January onwards.
Three Williams, Open 27-30 December and 2 January
Eastern Suburbs
Bake Bar, Randwick – Open 24 – 31 December
North Shore
Bean Drinking, Crows Nest – Open 24 December, 27-31 December, 2 January
Anvil Coffee, Kirribilli – Open 24 December, 26 -31 December, 2 January
Northern Beaches
Belgrave Cartel, Manly – Open 23-24 December, 26-27 December, 30-31 December
Fika Swedish Kitchen, Manly – Open 23-31 December (reduced hours), open 2 January
South Sydney
The Jack of Harts and Jude, Engadine – Open from 29 December onwards
Western Suburbs
Youeni Foodstore, Castle Hill – Open 27-30 December and 2 January
Three Ropes, Parramatta – Open 27-30 December and 2 January
If you know of any other cafés opening over the break, let me know in the comments below. And have a fabulous Christmas/New Year's, chums!
I love the fact that I couldn't explain to an outsider what exactly the building blocks of 'your typical Aussie Christmas dinner' are. It is, by and large, flexible. In fact, it may not even be a dinner, it may be lunch. It could be on boxing day rather than Christmas, and there may not even be a table at all; it could be on a beach, or in a park, or at a pub.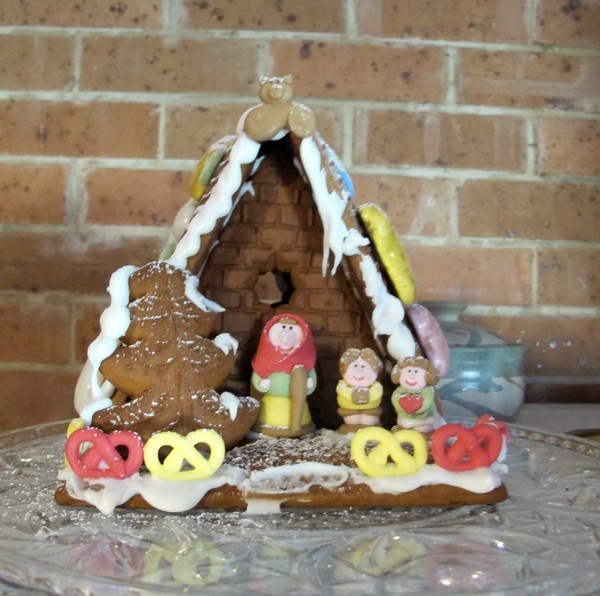 Every year in my family, we fling together something a little different from the year before. And every person I talk to has their different family traditions, dishes and recipes; some that stay the same year in year out, some that evolve, and some that they'd rather forget. I like to think that, as a group (cue massive generalisation), we Aussies are a laid-back, casual lot, and the variety of meals we share over the silly season reflects this flexible, adventurous way of looking at food, and recognises our diversity as a nation.
In a couple of weeks, I'll be hosting a pre-Christmas recipe swap at the Glebe Library with the City of Sydney. We want people to bring in their Christmas recipes; the ones they love, the ones they hate, the ones they just made up yesterday. You can even bring samples to share, and we'll eat and talk cooking and eating and Christmas. Huzzah!
If you can make it, here are the details
The Christmas Recipe Swap
Friday, 6 December 2013 from 1:00pm to 3:00pm
Glebe Library, 186 Glebe Point Rd, Glebe NSW 2037
What do I need to do?
RSVP here
If you have a recipe you'd like to share and need us to print, email it to lau@corridorkitchen.com by Thursday, 5 December 2013.
Hope to see you there, chums!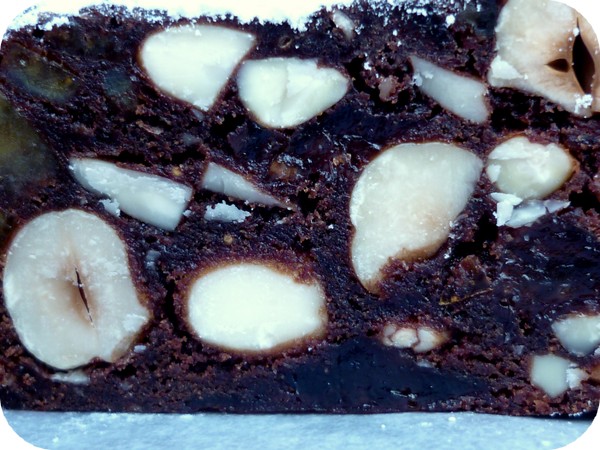 It's no secret that Christmas is all about eating, and not just the day of. People often make (or buy) and give treats as gifts, anything from shortbread to jam; rich, wintery foods that will keep for months but when you think abou it, make little sense in the context of an Australian (summer) Christmas. Let's face it, there are only so many chutneys and flavoured oils you can fit in your pantry. I never really understood why people would make food to give on the most food-laden day of the year. It's certainly not something I could be bothered doing.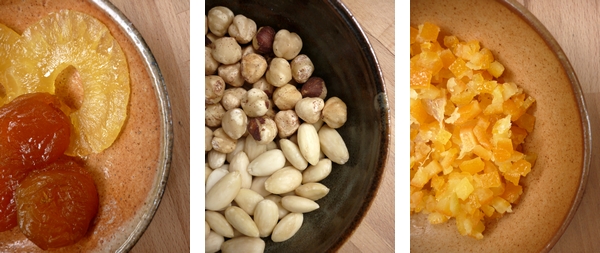 That said, I'm totally in favour of tasting the fruits of someone else's labour, especially baked goods. Christmas baking is a tradition that many hold dear, including my friend Gina who spent her spare time this week baking fruit mince pies and the traditional Italian Christmas treat paneforte, kind of a distilled, nutty fruitcake.
I took great delight in photographing the 'pan-for-day' (as we say in a broad Aussie accent) and all its preparations. Neither Gina nor I could pronounce its name to the satisfaction of her Italian housemate, who took the piss out of us incessantly. That was fine by me. I was taking home a mini paneforte for lunch!

Gina had to ring her parents numerous times to get the correct recipe as although it was written down originally, it has undergone endless metamorphoses and adaptations to become what it is today. So this post is significant in that the recipe is finally written down. Next year Gina will have it on hand, and so will anyone else who wants to make it…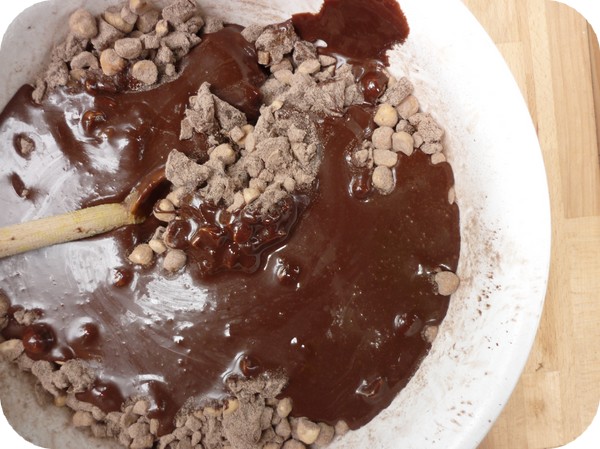 Paneforte is quite flexible. You can use any glacé fruit and any nuts you like, just make sure you have the right amounts. If you don't feel like chopping nuts, you can leave them whole for an 'extra chunky' paneforte or pulse them (briefly) in the food processor. If you can only find dried fruit, not glacé you can use it but keep in mind the paneforte will be drier. Gina's best tip? Buy peeled hazelnuts. Peeling hazelnuts is a pain in the arse. And the Aussie twist? Glacé pineapple.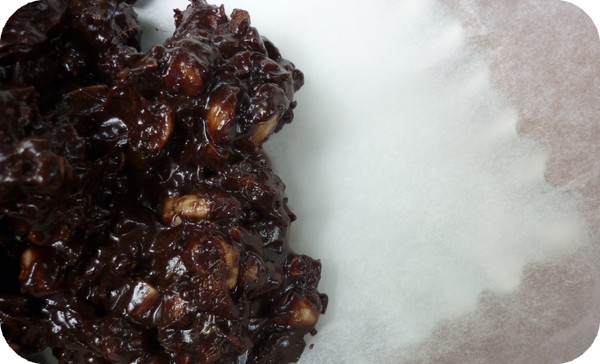 The Tarantos' Paneforte
125g peeled hazelnuts
125g blanched almonds
60g glacé apricot
60g glacé pineapple
60g chopped mixed peel
2/3 cup plain flour
2 Tablespoons cocoa powder
1 teaspoon cinnamon
60g dark chocolate, coarsely chopped
1/3 cup sugar
½ cup honey
Preheat oven to 160°c.
Roast the almonds and hazelnuts in a baking dish. Once cooled, coarsly chop the nuts, along with the glacé fruit.
Sift flour, cocoa and cinnamon together. Stir to combine. Stir nuts and fruit into dry ingredients.
Melt honey and sugar together on a low heat. Bring almost to the boil and simmer for 5 minutes or until thick and syrupy. Take off the heat, let cool for 5-10 minutes and then stir through chocolate until melted.
Pour wet ingredients into dry and stir until completely combined. This will take a lot of elbow grease!
Line a 20cm loose-bottomed round quiche tine with baking paper. This is essential – if you just grease the tin the paneforte is sure to stick. Dollop the mixture onto it and cover with a second sheet of baking paper. Press the mixture down to flatten it, right to the edges, to get rid of any air bubbles. Cut off excess paper.
Bake for around 35 minutes or until the paneforte has just lost its sheen. If you overcook it or even burn it, just leave it in an airtight container for a couple of days before serving. This will soften it. Lasts 3 months if not exposed to air.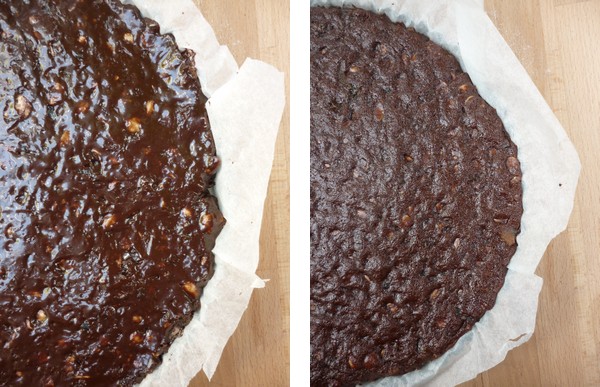 What dish do you most look forward to at Christmas?
About me

Sharing easy recipes, hunting down the

best coffee

. Honest accounts, nothing too serious.

Read more...

Popular posts this month…

This work is licensed under a

Creative Commons Attribution-NonCommercial 2.5 Australia License

.

Disclaimer:

All opinions in this blog are mine, an everyday, real-life person. I do not accept payment for reviews and nor do I write sponsored posts. I do not endorse the content of the comments herein.