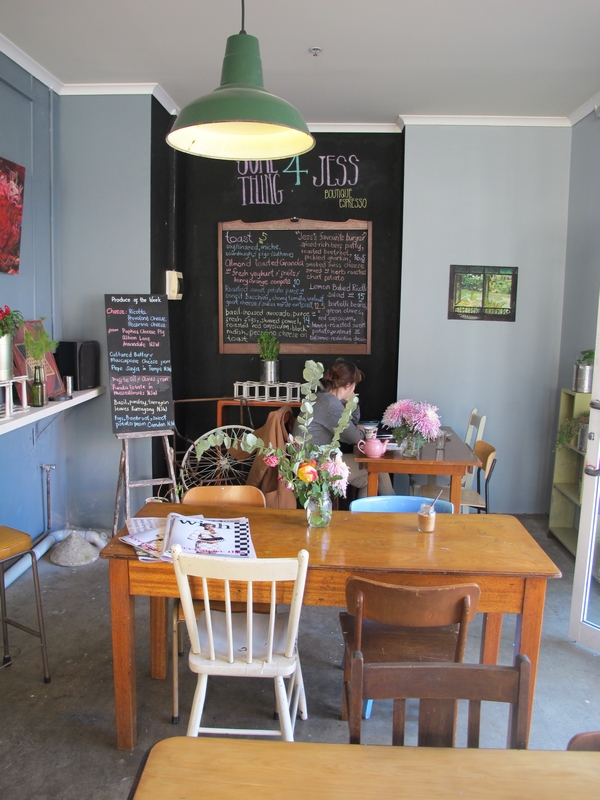 There's an almost blanket rule that no shops or cafés in Sydney close their doors regardless of the weather, for fear that customers will think they are literally, closed. So café-hopping in wintertime in Sydney doesn't often lend itself to sitting all day in a quiet corner of your local cafe with the paper, smartphone or other readable object to appear busy or, god forbid, a friend to chat with. Thus the quest for coffee come this time of year becomes the quest for a cafe on the sunny side of the street. And you can find it at Something for Jess in Chippendale.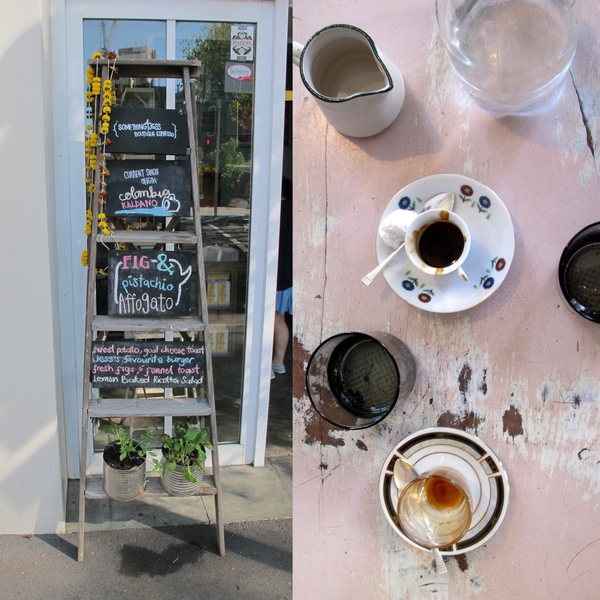 Something for Jess is a twee little cutie-pie of a place on the west side of Abercrombie street in Chippendale, up towards Broadway. The light floods in in sheets through the large windows of the all-white space, with clumps of mid-century furniture, plants and modern bric-a-brac here and there. This is the kind of café where, if it's not too busy, you could happily sit with a good book and a procession of teeny coffees and sun yourself like a fluffy cat or sleepy lizard, whatever takes your fancy.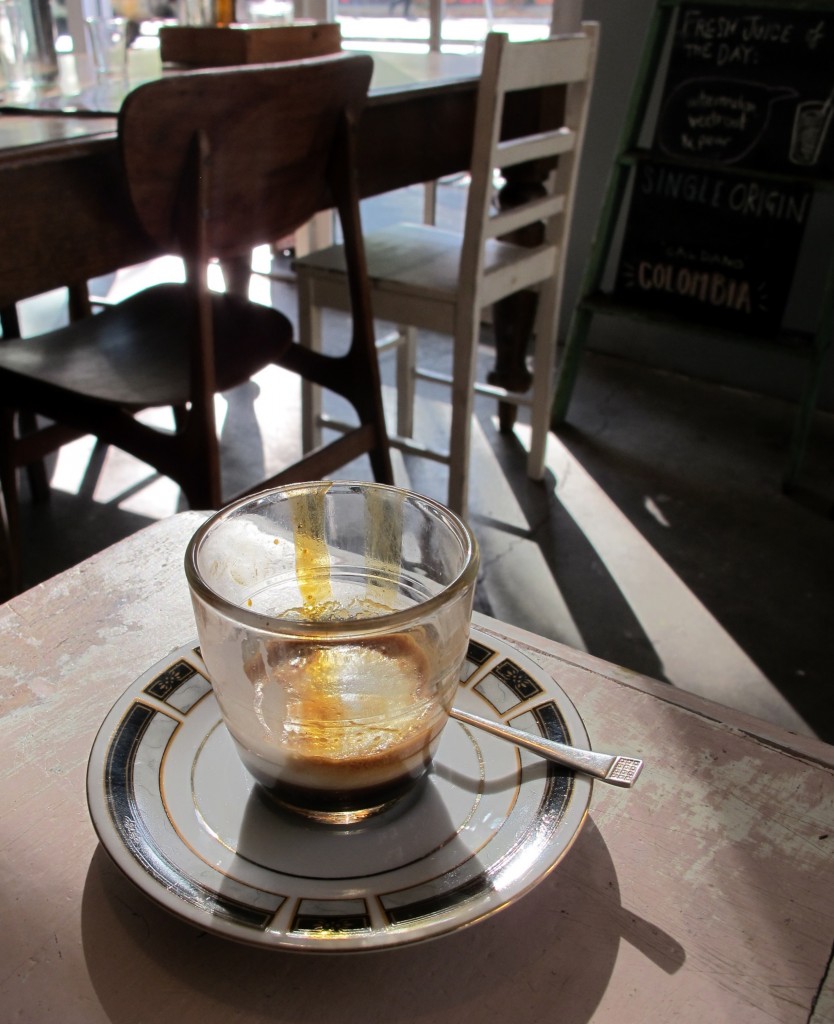 Coffee comes courtesy of 5 senses and is a single origin only affair. On my first visit, my machh is miniscule, ristretto-sized, concentrated and gone in a sip. The shot tastes incredibly slow. I don't doubt the barista's seriousness about coffee, and I don't mind mine a little on the short side, but I feel a 15 ml macch may be pushing it.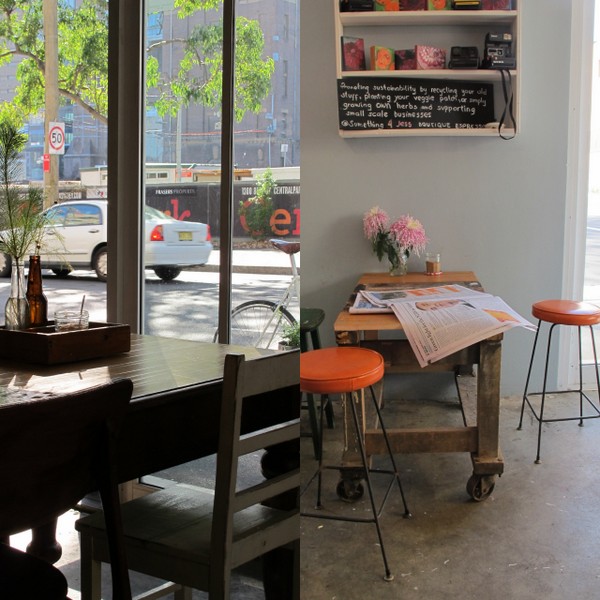 On our second and third visits, it's a little longer and a little cuter, with artful polkadots of foam. Whether or not the roatating single-o only thing is going to float your boat will depend very much on your own palate, because there may be times what they have on offer is right up your ally.
Something for Jess
Cnr O'Connor and Abercrombie Streets, Chippendale NSW 2008
0404 753 530
About me

Sharing easy recipes, hunting down the

best coffee

. Honest accounts, nothing too serious.

Read more...

Popular posts this month…

This work is licensed under a

Creative Commons Attribution-NonCommercial 2.5 Australia License

.

Disclaimer:

All opinions in this blog are mine, an everyday, real-life person. I do not accept payment for reviews and nor do I write sponsored posts. I do not endorse the content of the comments herein.