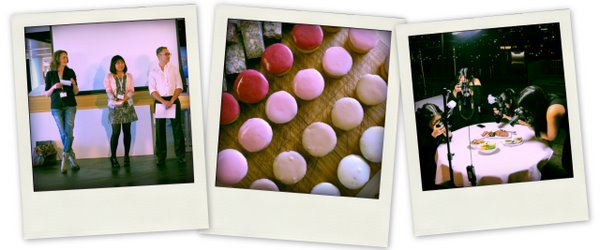 The Food Blogging Community
There are millions of brilliant food blogs out there, and I'm consuming as many as I can every day. Here are some of my faves. Got a groin-grabbingly good food blog you'd like to recommend? Let me know.
Sydney Institutions
Not Quite Nigella
Grab Your Fork
He Needs Food
Gastronomous Anonymous
The Road less blogged
Footscray Food Blog
Eat, show and tell
Noodlies
The Eaten Path
Mostly Recipes
Smitten Kitchen
Manu's Menu
The Littlest Anchovy
The Indolent Cook
On Food Writing
Will write for food
Great Storytellers
Homesick Texan
Poor Man's Feast
Souvlaki for the Soul
Special Diets
The Screaming Artichoke
Vegan Yum Yum
Veggies and me
Beautiful Food Photography
Alanabread
Let's Get Fat Together
The Stone Soup
What Katie Ate
Unique Voices
Figs & Brie
Food in hand
The Capers of the Kitchen Crusader
Food Adventures of the Blue Apocolypse
Subversive Foodies?
Prick with a Fork
That Jess Ho
Fitzroyalty
Cook Suck
On Sydney
Broadsheet Sydney
Inner West Live
52 Suburbs
Two Thousand
Inspiration
Yes and yes
Hyperbole and a Half
About me

Sharing easy recipes, hunting down the

best coffee

. Honest accounts, nothing too serious.

Read more...

Popular posts this month…

This work is licensed under a

Creative Commons Attribution-NonCommercial 2.5 Australia License

.

Disclaimer:

All opinions in this blog are mine, an everyday, real-life person. I do not accept payment for reviews and nor do I write sponsored posts. I do not endorse the content of the comments herein.