I love the fact that I couldn't explain to an outsider what exactly the building blocks of 'your typical Aussie Christmas dinner' are. It is, by and large, flexible. In fact, it may not even be a dinner, it may be lunch. It could be on boxing day rather than Christmas, and there may not even be a table at all; it could be on a beach, or in a park, or at a pub.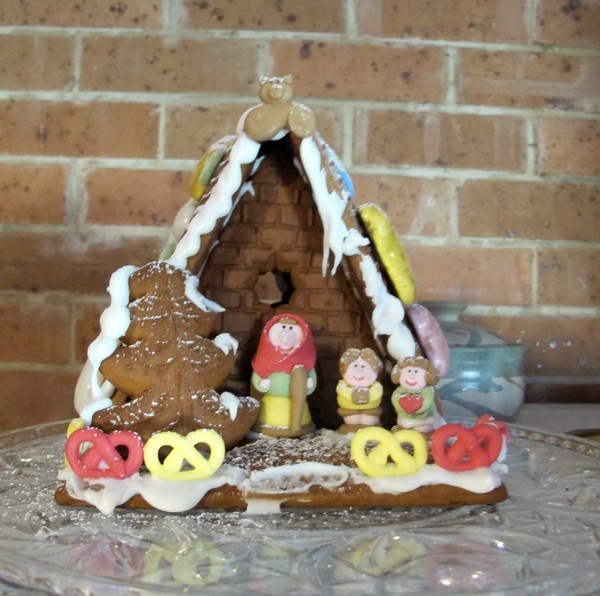 Every year in my family, we fling together something a little different from the year before. And every person I talk to has their different family traditions, dishes and recipes; some that stay the same year in year out, some that evolve, and some that they'd rather forget. I like to think that, as a group (cue massive generalisation), we Aussies are a laid-back, casual lot, and the variety of meals we share over the silly season reflects this flexible, adventurous way of looking at food, and recognises our diversity as a nation.
In a couple of weeks, I'll be hosting a pre-Christmas recipe swap at the Glebe Library with the City of Sydney. We want people to bring in their Christmas recipes; the ones they love, the ones they hate, the ones they just made up yesterday. You can even bring samples to share, and we'll eat and talk cooking and eating and Christmas. Huzzah!
If you can make it, here are the details
The Christmas Recipe Swap
Friday, 6 December 2013 from 1:00pm to 3:00pm
Glebe Library, 186 Glebe Point Rd, Glebe NSW 2037
What do I need to do?
RSVP here
If you have a recipe you'd like to share and need us to print, email it to lau@corridorkitchen.com by Thursday, 5 December 2013.
Hope to see you there, chums!
About me

Sharing easy recipes, hunting down the

best coffee

. Honest accounts, nothing too serious.

Read more...

Popular posts this month…

This work is licensed under a

Creative Commons Attribution-NonCommercial 2.5 Australia License

.

Disclaimer:

All opinions in this blog are mine, an everyday, real-life person. I do not accept payment for reviews and nor do I write sponsored posts. I do not endorse the content of the comments herein.