My not-so-secret dirty secret is that I was born in Canberra. An unlikely place for a caffeine fiend to develop a love of coffee, maybe, but as a result I'm a frequest visitor, and often asked for a list of coffee recommendations. A friend recently asked me for said list, which I've been meaning to write for some time now, and I decided it would better to leave you in the learned hands of my mate and resident Canberra coffee espert, Barrister Barista, a regular contributor to The Canberran. You can also catch her bite-sized reviews on twitter. Here are her 5 picks for Canberra caffeine hits.
1. Lonsdale Street Roasters (and LSR 23)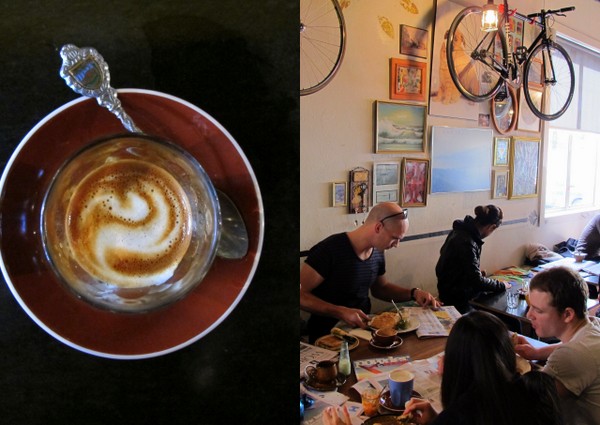 Lonsdale Street Roasters is arguably where Canberra's "hipster coffee scene" all started – own-roasted beans, central location, wood-oven toasted paninis, milk crates for chairs, a small and loyal following growing exponentially, and coffee like nothing you've ever tasted before in Canberra. Now, you'll queue patiently in peak times, have your order spelled phonetically by fresh-from-Sydney ANU students, elbow your way into bench seats, and take for granted the sheer flavour of the cup in front of you. And only on Lonsdale Street can you visit two venues of the same name – if the weather's fine and queues are prohibitively sized, you'll find a more outdoor-focussed LSR doing the same thing up the street across from the shiny new apartment complex.
Lonsdale Street Roasters
3/7 Lonsdale Street, Braddon ACT 2612
Lonsdale Street Roasters 23
23 Lonsdale Street, Braddon ACT 2612
2. ONA Coffee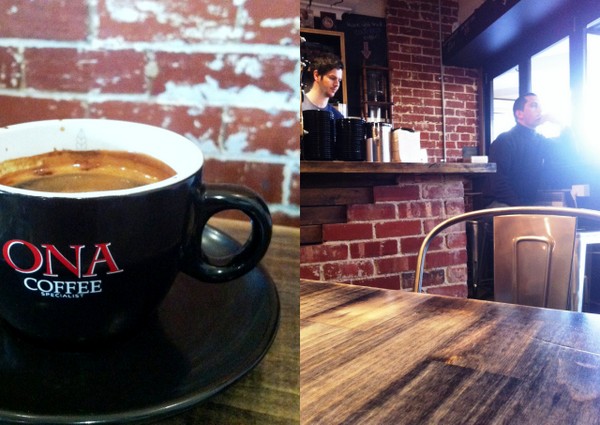 These guys are the pros, the ones who will sell you serious equipment for making coffee at home, the peeps who run, enter and win all of the local coffee awards for roasting and barista tech. You can try ONA Coffee in two locations, both southside. The most accessible ONA Coffee is at 'The Lawns' in Manuka, the snooty southside suburb you may visit if you're on government business or meeting relatives. It's busy in there, and only order food if you're on a leisurely time schedule. The original ONA Coffeehouse is in Fyshwick, where you may visit if your business relates to furniture, DIY or porn. Less busy, equally excellent.

ONA Coffee House
68 Wollongong Street, Fyshwick ACT 2603

ONA Coffee Manuka
Shop 4, The Lawns, Manuka ACT 2609
3. Lava Espresso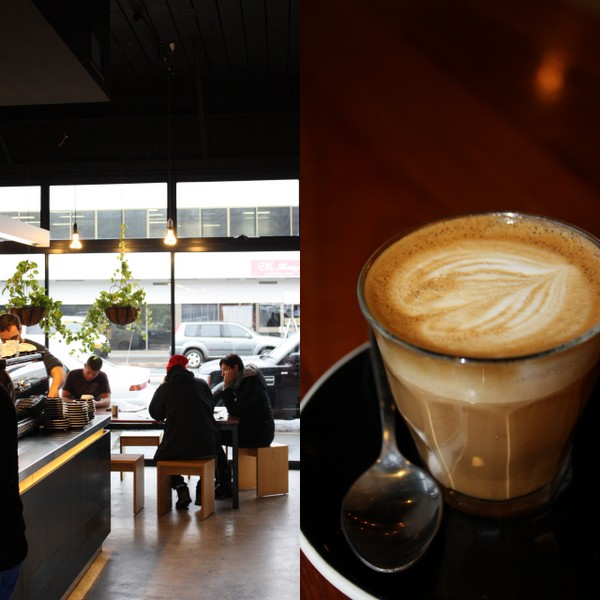 Perhaps the prettiest flat whites in Canberra, in the far from prettiest suburbs (no offence, Phillip). If your business in Canberra relates to cars or requires Westfield, take a small easy-park detour into industrial chic. Lava is a must for black coffee drinkers – the filter coffee is excellent and you'll often be given a choice of two exotic growing locations. (FYI I normally reply Idunnowhicheverisbetter?). It's also nice to be a in place where it's acknowledged on the menu that 'coffee with milk' requires different treatment to just 'coffee'. Bagel-based foods are also well-priced and tasty!
Lava Espresso
1/38 Townshend St, Phillip, ACT 2606 and
54 Brierly St, Weston Creek ACT 2611
4. Two Before Ten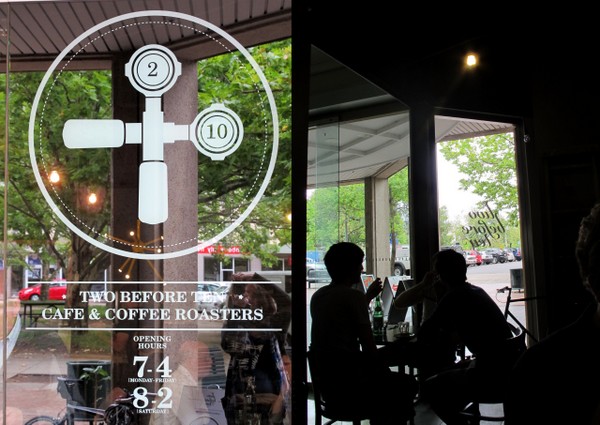 OK, so your business in Canberra requires you to stay overnight in the soulful (ahem) 'Civic', and you're looking for somewhere to grab a cheeky 8am breakfast? Two Before Ten, requiring some navigational nouse, will deliver friendly service and tasty eats at breakfast and lunchtime. Get yourself to the 'plaza' type space between Marcus Clarke St and Moore St, not as far East as the Melbourne Building (northwest corner of London Circuit and Northbourne Ave), take a deep breath, and look for bikes. Worth a visit, especially as the Qantas mag will soon be telling you about a groundbreaking venue called 'A Baker', a New Acton work in progress by the same owners.
Two Before Ten
40 Marcus Clarke St, Canberra, ACT 2601
5. Močan and Green Grout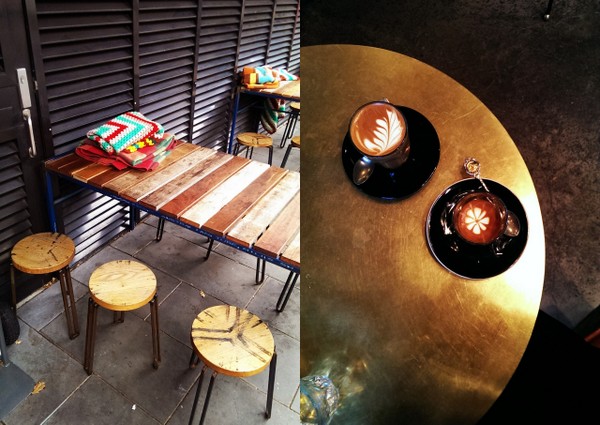 Speaking of the Qantas mag, this esoterically named project is a must-visit for foodie and/or interior architecture geeks. It's the Canberra cafe with a fit-out so unique you'll take photos and tell your Sydney friends that you discovered a really interesting little cafe in Canberra: a total hole in the wall, built entirely of woodchip and origami cranes. You'll have small breakfast dishes that are actually about the right amount of calories for breakfast, and then, because you were expecting to gorge yourself, you'll probably order a muffin to share afterwards. Your coffee won't be memorable but it'll be good.
Močan and Green Grout
19 Marcus Clarke Street, Canberra, ACT 2601
Barrister Barista is a regular contributor to The Canberran. You can also catch her bite-sized reviews on twitter.
About me

Sharing easy recipes, hunting down the

best coffee

. Honest accounts, nothing too serious.

Read more...

Popular posts this month…

This work is licensed under a

Creative Commons Attribution-NonCommercial 2.5 Australia License

.

Disclaimer:

All opinions in this blog are mine, an everyday, real-life person. I do not accept payment for reviews and nor do I write sponsored posts. I do not endorse the content of the comments herein.