Every year I make a pilgrimage to our nation's capital for The National Multicultural Festival, and every year I am oh so glad I did. This year it ran from the 8th to the 10th of February, and with 50 new stalls added to the lineup, I was curious to see where they'd fit them all…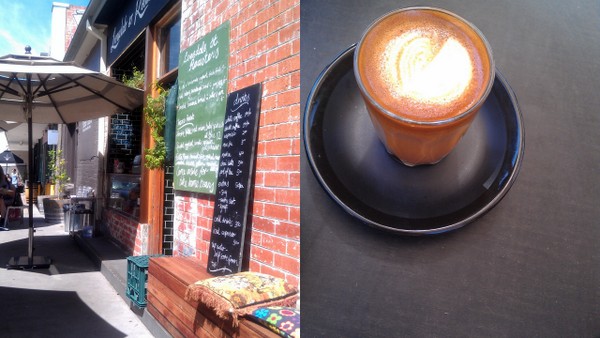 Our first stop was LSR 23, Lonsdale Street Roasters' second café. 23 Lonsdale Street houses their roastery, has a reduced menu and an order and pay at the counter policy. They also do something I will never for the life of me understand- make you collect your own have-in coffees. In the time it takes them to yell 'Fabio' eleventeen times, they really coulda just brought you the damn coffee. But hey, whatever gets you caffeinated, right?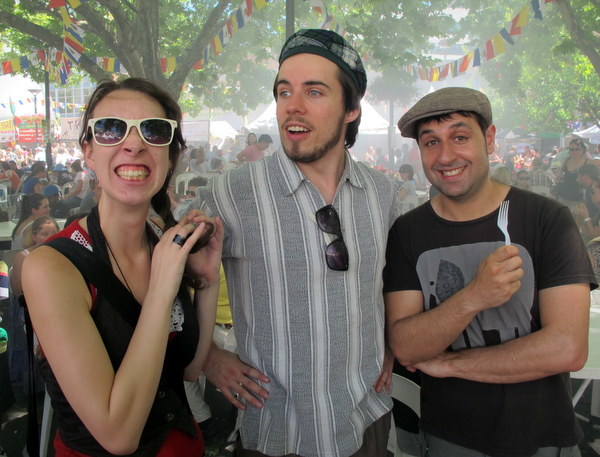 My assembled companions for our initial Multicultural feast included, from left to right, my bro+chum, fake Sis-in-Law+chum, and partner+chum, as per usual, all stylishly attired and with grimaces (and forks) in hand.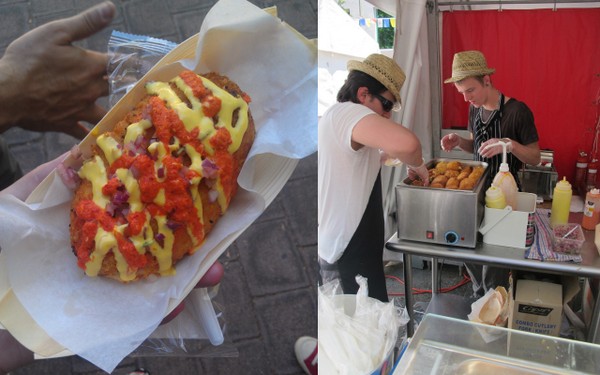 At the Multicultural Festival, it's always a tough call as to where to start, because you know there's only so much room in your belly to eat your way around the globe. As it was noonish, we were more than peckish, and hit up the Peruvian stall post haste. Thank god we did. A new addition to the festival, they were serving up mashed potato, stuffed with chicken, boiled eggs and spices (similar to a tamale) deep fried and slathered in salsa. Just incredible- crisp on the outside, fluffy on the inside, with a mild vinegar-and-chilli zing from the salsa. This was my favourite dish of the festival.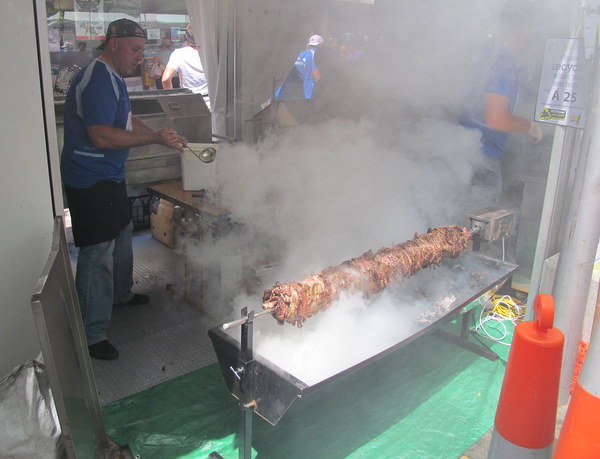 We were severly tempted by the yeeros (pictured), considered joining the miles-long queue at the Gloria's stall for grilled sardinhas (sardines), an, as always, lingered longingly at the Ethiopian stall watching people mop up their stew with pillowy injera. But we passed them all by, meeting up with Canberra coffeehead Barrista Barrister to try something new.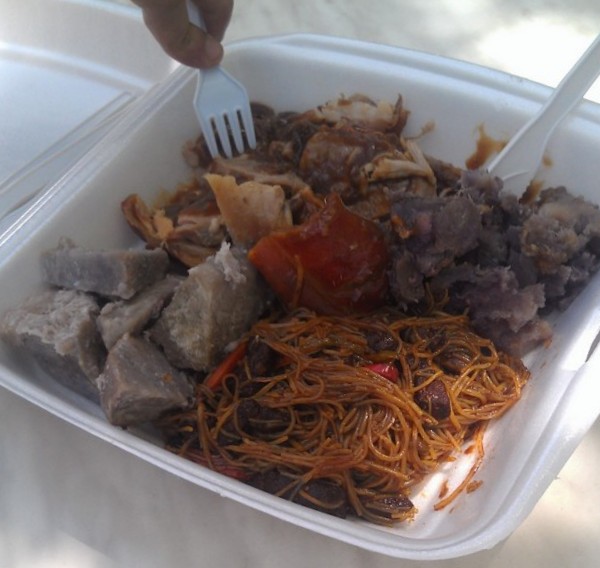 I'd never had Samoan food until this plate. I have to say that although it looks ugly as sin, it is also delicious as sin. Roast pork with plenty of crackling, gravy, samoan chop suey (stir-fried noodles), taro cooked in coconut milk and mashed purple kumara make for a veritable starch-fest. I think we were all glad we shared this between three.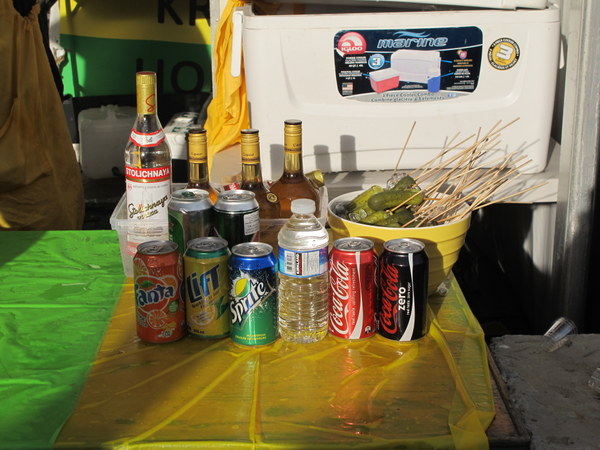 We were intrigued by the pickles on sticks on offer at the German stall, but as we were going easy on the alcohol and the pickles came with beer, sadly, it wasn't to be.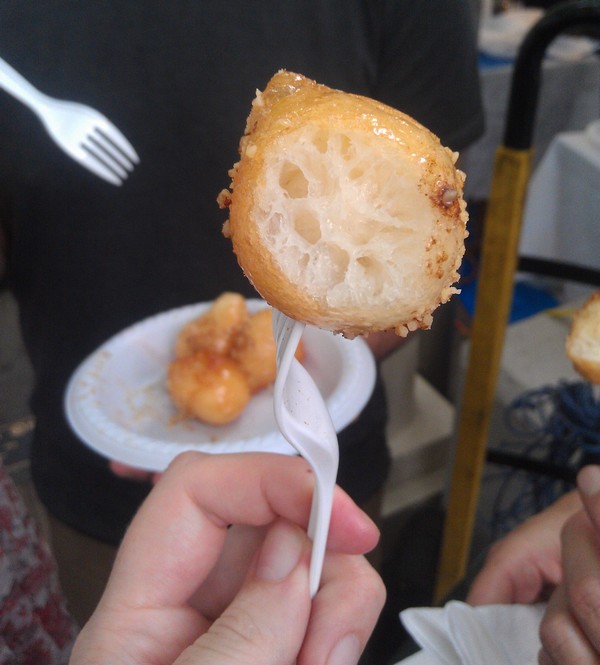 OK so I have to admit we hit up the famed loukoumades stall twice, but in my defense, it was because the first lot weren't dark and crispy enough. The second lot, we shared with my mum, so I guess we had parental permission. Yeasty puffs of deep-fried dough squirted with honey and dusted with cinnamon and crushed walnuts, that second plate really hit the spot.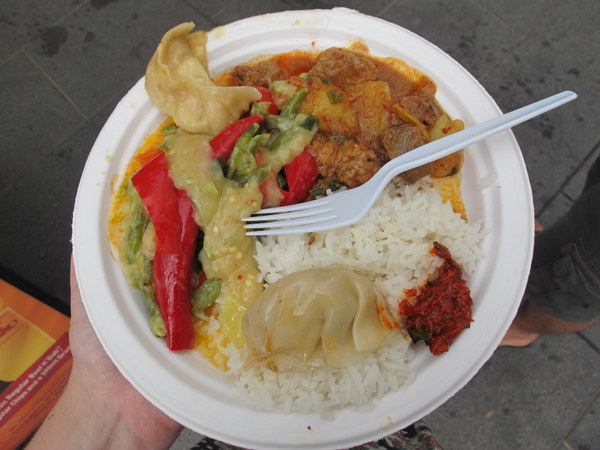 Another favourite of ours is the Bhutanese stall. We grabbed some momo, cheese-laden veggies, meat curry, rice and chilli sauce and scoffed away like there was no tomorrow. Their combo plate is one of the best value dishes on offer, and the people manning the store are lovely to boot.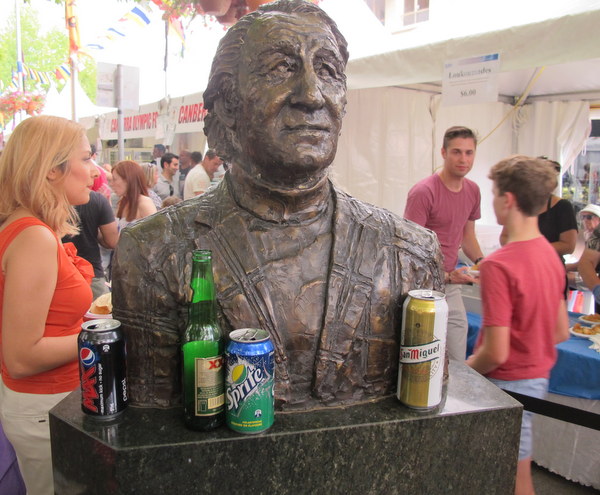 If you've never been to The National Multicultural Festival (or even if you have), I highly recommend it, if only for the food. My year of eating just wouldn't be complete without it.
Past posts:
The National Multicultural Festival 2012
The National Multicultural Festival 2011
Taste of Sydney is held each year in Centennial Park, and until this year I'd never been. This for two reasons; firstly, you have to buy a ticket to attend (and then pay to be fed) and two I figured fancy restaurants are a bit out of my league. Oh yeah, and crowns. 1 crown = 1 dollar, that is bullshit. But this year all that changed as friends offered Senhor R and I free tickets to come along with them. Huzzah!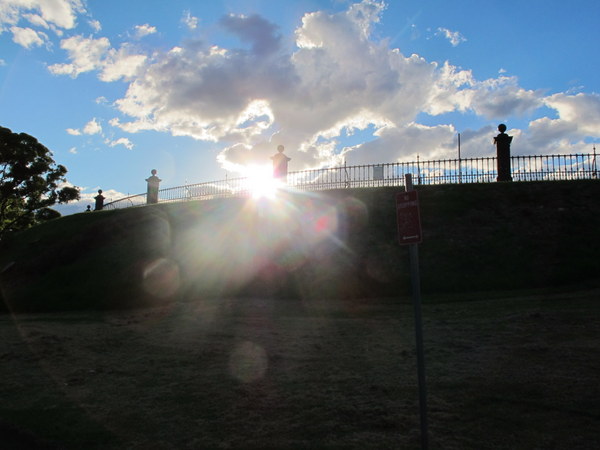 It was a picturesque scene as we made our way through Centennial Park (the long, slightly muddy way).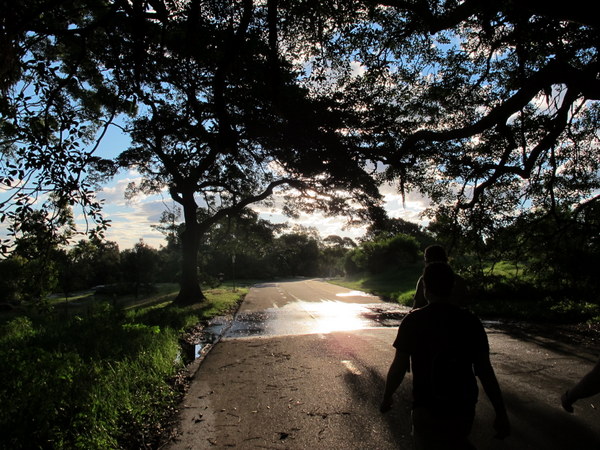 Our silhouettes would be a little wider when the night drew to a close.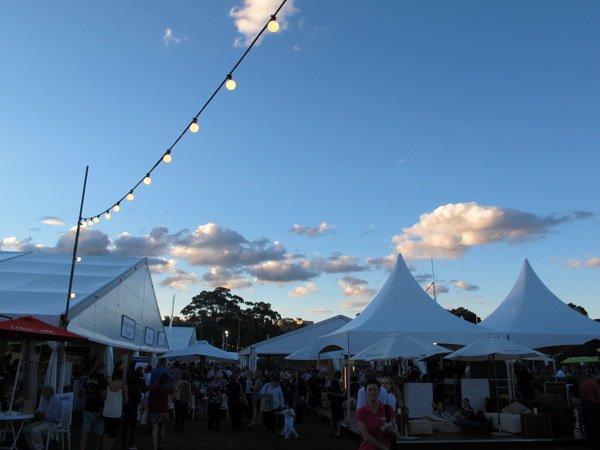 Although it was quite muddy, the lights made things feel festive.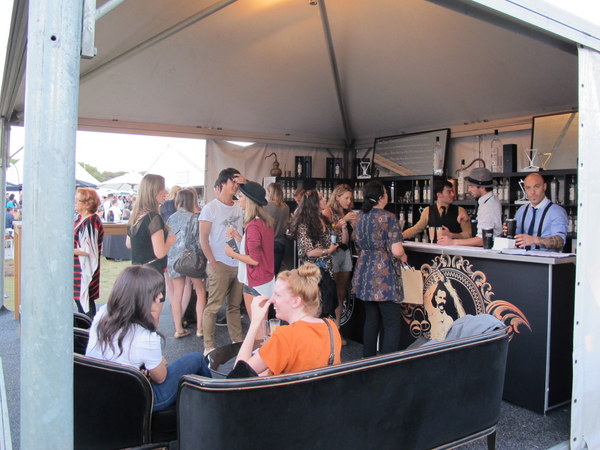 Hipsters be chillin'…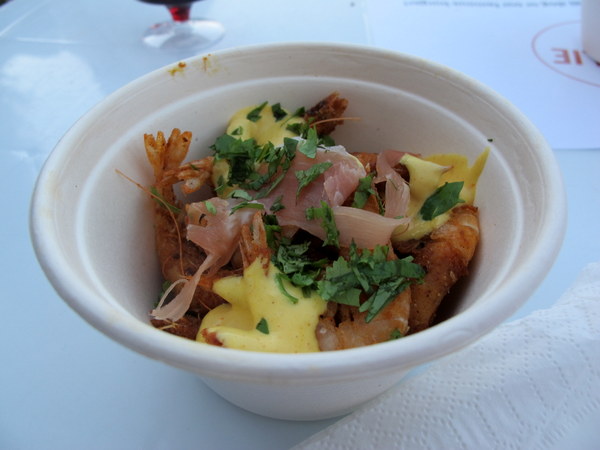 Gorgeously crispy Fried Hawkesbury School Prawns from Quarter 21.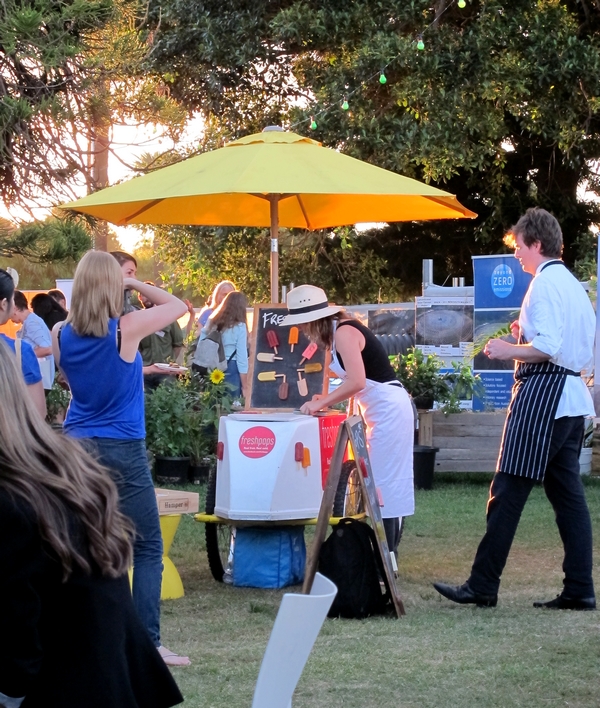 Posicles are all the rage these days – the Fresh Pops cart.
Quarter 21 again with Slow Cooked and Caremelised Short Rib. Divine.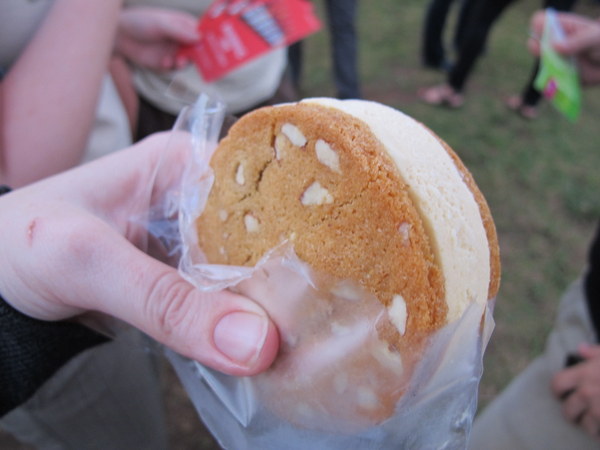 Pat & Stick's Cramel Pecan Ice Cream Sanwich – I couldn't finish it by myself!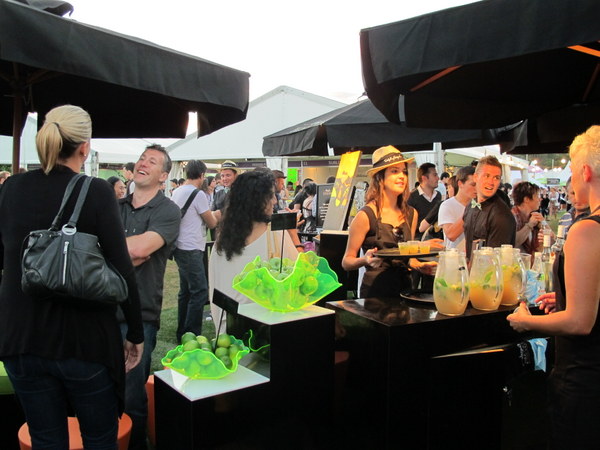 The black label juice bar/cocktail/popup/thingummy. Weird.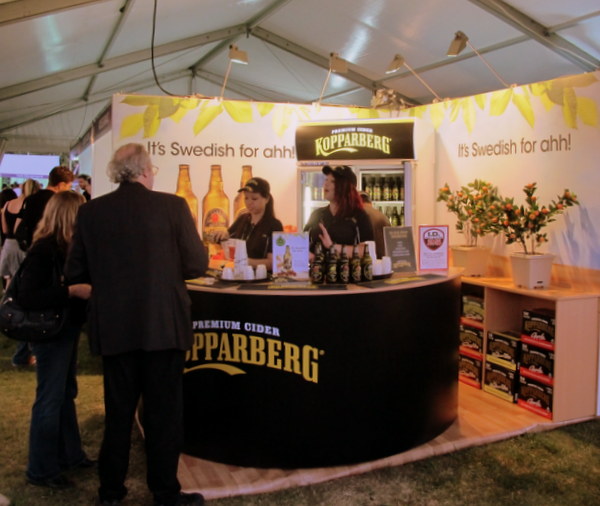 Kopperburg cider. Kicks Rekorderlig's Arse. No contest.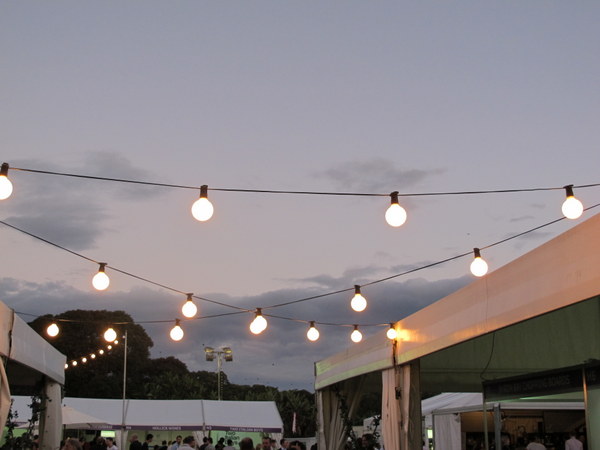 Pretty skies.
McLaren Vale Ale. I'm a fan.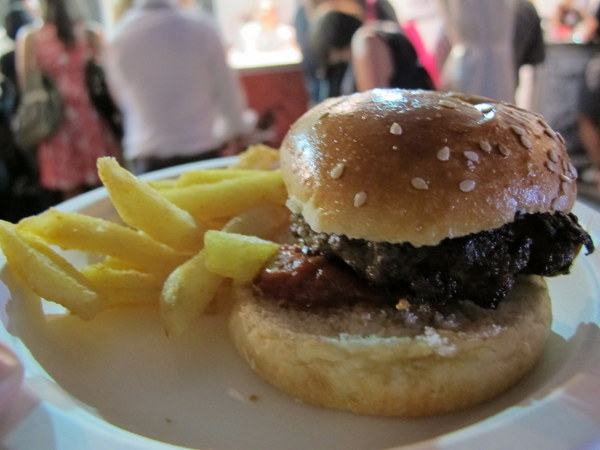 Charlie & Co teensy Burger. It's the first time I'd tried Charlie & Co. it was fine, overpriced though.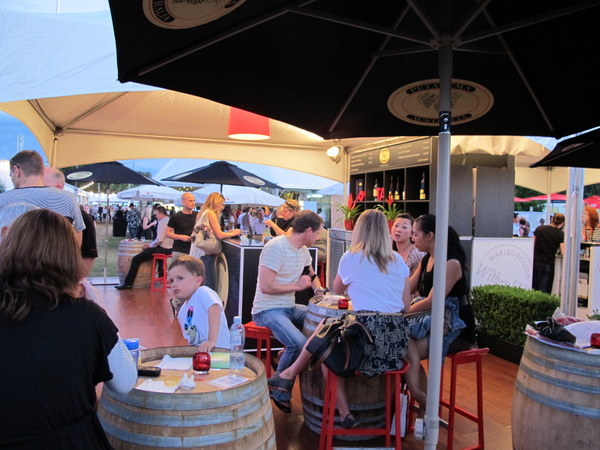 Another bar.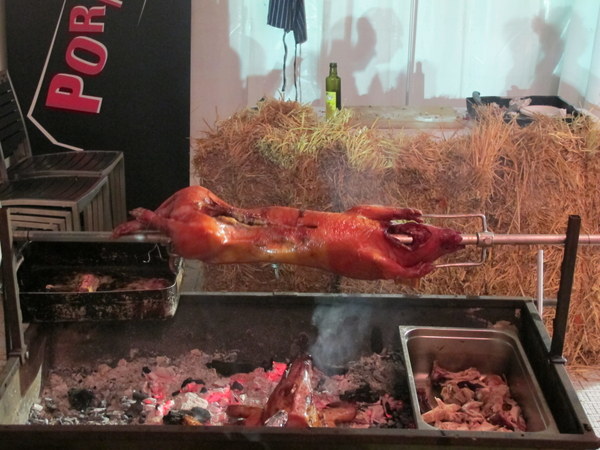 The Suckling Pig at Four in Hand was less than crispy.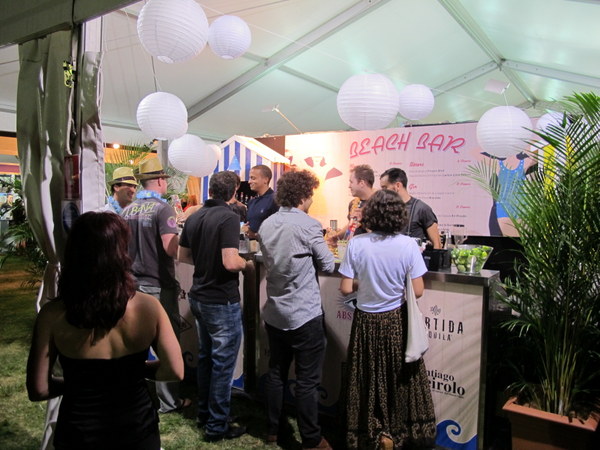 The Beach Bar- best value (anything) in the place.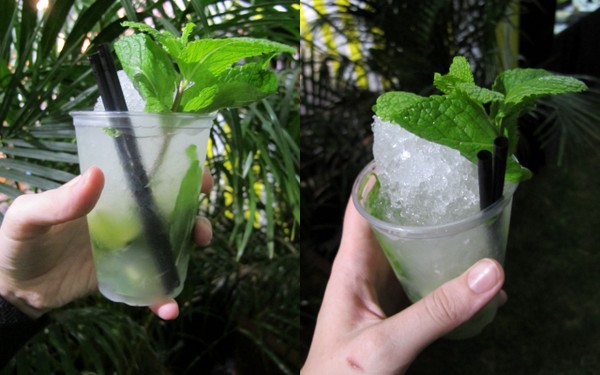 A delectable mojito. 8 bucks/crowns! We were in this weird parallel universe where cocktails are cheaper than wine. Or food. I think it's called Brasil.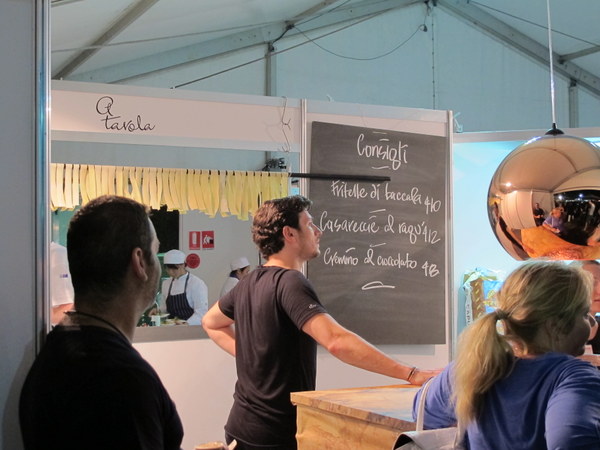 Waiting for pasta at A Tavola. A delicious 3 kinds of meat ragu, to be precise.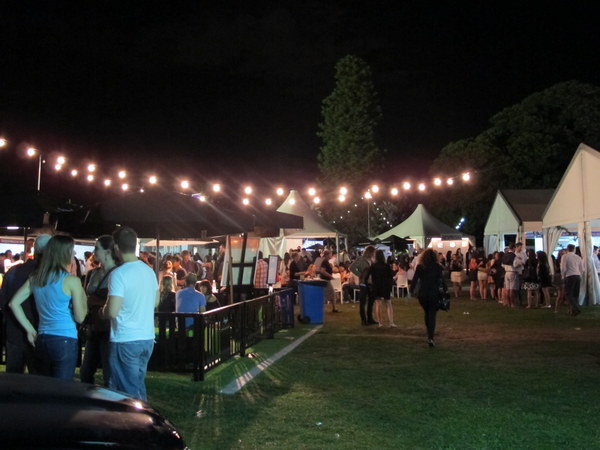 It's really time to go now. But what about our leftover crowns?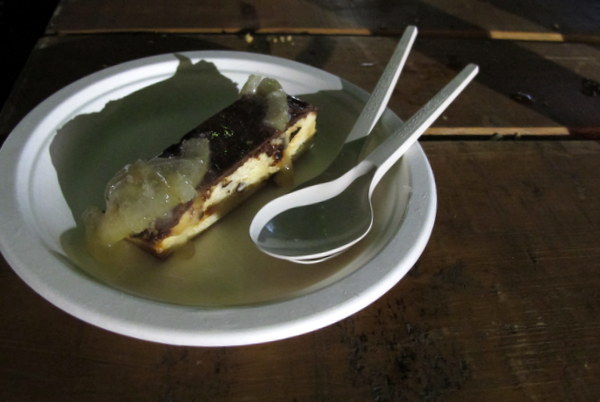 Back to Quarter 21 for dessert – Hokey Pokey Ice cream Sandwich.
A lot of people I spoke to said they were less impressed with this year's line-up than they were in previous years. They stopped serving booze at 9:30pm, and so many people found themselves with a pocketful of crowns and not much to spend them on. On leaving the park, it was pitch black, verging on dangerous as we scrambled for ANZAC parade. But overall it was a fun, if expensive night. I'd go again. With free tix (hint hint).
About me

Sharing easy recipes, hunting down the

best coffee

. Honest accounts, nothing too serious.

Read more...

Popular posts this month…

This work is licensed under a

Creative Commons Attribution-NonCommercial 2.5 Australia License

.

Disclaimer:

All opinions in this blog are mine, an everyday, real-life person. I do not accept payment for reviews and nor do I write sponsored posts. I do not endorse the content of the comments herein.