Café Review – Brasserie Bread, Banksmeadow
Disclaimer: I was recently a lucky participant in a free bread making class with Brasserie Bread. They were also one of the sponsors of Eat. Drink. Blog. 2011, which I attended.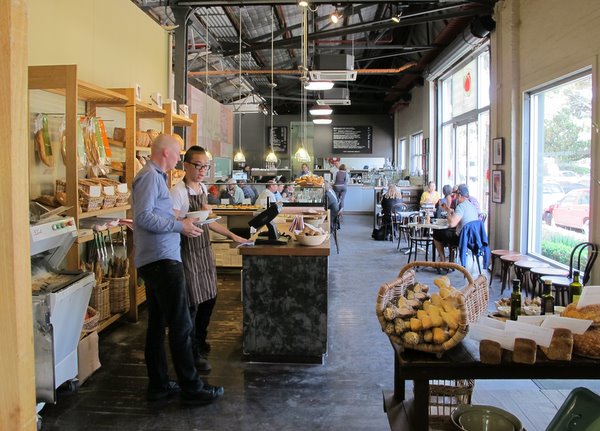 Senhor R and I headed to Brasserie Bread one Saturday not so long ago after breakfast at Sonoma HQ in hopes of a quick coffee. We arrived during the breakky-to-lunch changeover. It was pretty damn busy in the light, bright café, with its communal tables, concrete floors and huge sheet glass windows. As you walk through the doors, the bakery counter is directly in front of you if you want to buy breads, pastries and cakes to go. To our left was the baking class room, which is visible from both he café and outside. To the right, beyond all the seating, was their order-and-pay-at-the-counter set –up of breakfast, pastries, sandwiches and Allpress coffee.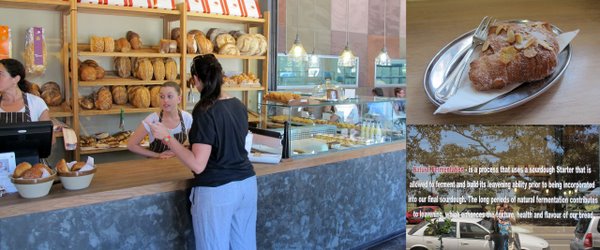 The two of us ordered and sat down, at the only obviously available table, an empty table of 10. Suddenly, the man in charge of the floor rushed over and said 'How many of you are there?" and we said '2.' He said 'Can you move to another table?' and gestured to a hemmed in table for two where a couple were just leaving. We said, 'Sure, no worries.' but then decided to sit at the bench which looks out onto the road as it was less cramped. He asked if we'd already ordered and we said we had, then he rushed off, leaving it to us to let the staff know our new table number. As we sat staring through the large windows onto Botany road, a group of 3 then sat down where we had just been. He seemed to have no problem with that.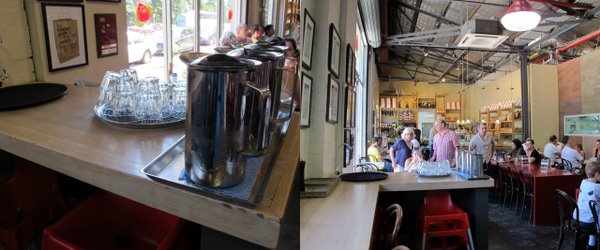 At that point, I would have chalked this all up to one stressed-out guy on a busy Saturday, but I can't say we felt the chilled Saturday arvo vibe they were probably aiming for. When Senhor R went to ask the same guy for the key to the bathroom, he was busy chatting and ignored him as he stood there waiting. When Senhor R returned (the bathroom was outside) he was standing in the entryway, completely blocking the way of anyone coming in or out of the cafe, for quite some time. We drank our Allpress coffee (it was fine) and our massive, too-good-too-be-true-sized bottle of sparkling mineral water. It was all ok, but something felt a little flat. At that point we decided to head off.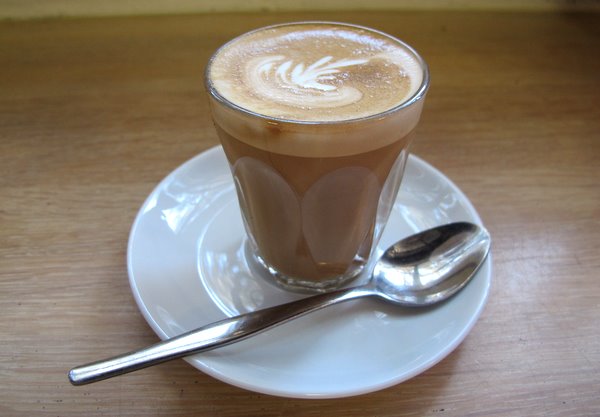 The next day, I received an email from Brasserie Bread, reminding me to pop in and grab my free loaf (we'd all received vouchers at Eat. Drink. Blog. as Brasserie was one of the major sponsors, providing breakfast, morning tea and a sourdough class). I replied to the email saying I'd just dropped by the other day and explaining what had happened. Sarah from Brasserie was super understanding, even going so far as to speak to the cafe manager, who told me to pop in for a free coffee any time. I declined, but appreciate the offer.
It wasn't an awful experience by any means, but it did get me thinking. This is just one example of how one member of an organisation can tarnish their already precarious reputation. Cafes are about more than just coffee, and one stressed-out waiter can easily turn an ok experience into an uncomfortable one.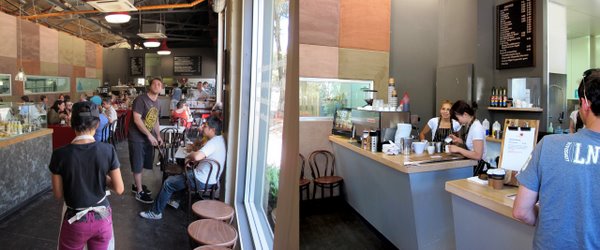 It's also a lesson in the possible pitfalls of social media, something Brasserie Bread is heavily engaged in, and with great success. When their Melbourne store opened not long ago, they had a massive launch, which was well-attended by bloggers. They themselves have a blog, they invite bloggers to attend free baking classes (I was lucky enough to be one of these bloggers). They also have a strong twitter presence. All this builds their brand in a very grass-roots way. But by engaging in social media, you start a conversation. And unfortunately, this can leave you open to criticism. One guy has a bad day and suddenly you're reading a moderately critical review in a minor Sydney food blog that will probably be read by…100 people? Ok, so maybe it's not that big a deal then.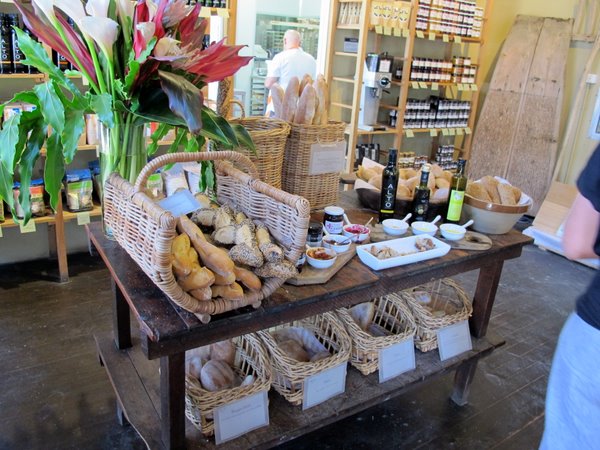 Even so, it made me reflect on my relationship with an organisation. If Sarah hadn't emailed me, what are the chances I would have passed on my criticism? Pretty low. What are the chances I would have returned? Pretty high, but maybe only to grab my free loaf of bread. If I was a 'normal' customer, and this was my first visit, what then? I'd never come back again, and what's more, I wouldn't recommend it to anyone. I know this because I got to see first-hand Senhor R's first experience of the organisation, and he was less than impressed.
When I sat own to write this, I knew I had four choices; One: I could tell the truth, full disclosure. Two: I could lie by omission – pretend the whole thing never happened because I can't be impartial so just write about the food, what the café looks like, where it is, etc. Three: Play up what happened for dramatic effect and never set foot in the place again. Or Four; not write the review at all. The only choices I could see as viable were one and four. I chose option one, it felt more honest.
Brasserie Bread
1737 Botany Road
Banksmeadow NSW 2019
1300 966 845
http://www.brasseriebread.com.au/
Monday to Friday – 7:00am – 3:00pm
Saturday & Sunday – 8:00am – 2:00pm
About me

Sharing easy recipes, hunting down the

best coffee

. Honest accounts, nothing too serious.

Read more...

Popular posts this month…

This work is licensed under a

Creative Commons Attribution-NonCommercial 2.5 Australia License

.

Disclaimer:

All opinions in this blog are mine, an everyday, real-life person. I do not accept payment for reviews and nor do I write sponsored posts. I do not endorse the content of the comments herein.