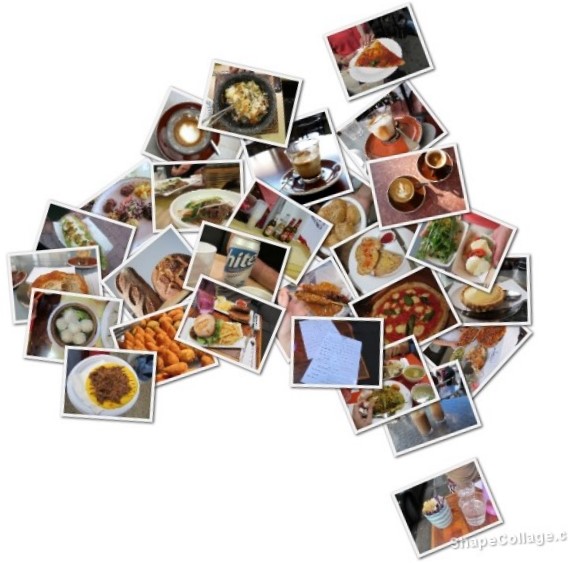 Sydney
For your caffeine hit
Cafe Dov, Potts Point
Bang Bang Espresso, Surry Hills
Becasse Bakery, CBD
Bourke Street Bakery – All stores
Clipper Cafe, Glebe
Coffee Trails, Haymarket
Double Roasters, Marrickville
Gnome Espresso, Surry Hills
Petty Cash Cafe, Marrickville
Raw 101, Castle Hill
Reuben Hills, Surry Hills
Room 10, Potts Point
The Little Marrionette, Annandale
For a bite
Becasse, CBD
Charlie and Co, CBD
El Loco, Surry Hills
Gelato Messina, Darlinghurst
Jackie M, Concord (bookings required, txt 0424 260 494)
Ms G's, Pott's Point
Quarter 21, CBD
The Dip, CBD
Toko, Surry Hills
Rockpool Group Restaurants
For a drink
Coogee Bay Hotel, Coogee
Fredas, Chippendale
Wine Library, Woollahra
The Carrington Hotel, Surry Hills
Melbourne
For your caffeine hit
3 Bags Full Cafe, Abbotsford
Coin Laundry, Aramadale
Market Lane, Prahran Market
Monk Bohdi Dharma, Balaclava
Ora Cafe, Kew
Red Door Corner Store, Northcote
Yellow Bird Cafe, Prahran
For a bite
Ladro, Prahran
Rockpool Group Restaurants
Brisbane
Boardwalk Bar and Bistro, CBD
Grub Street Cafe, Gaythorne
The Fishery, Milton
Know somewhere else to eat/drink that's open today? Comment below and I will add it to the list. Happy Australia Day, chums!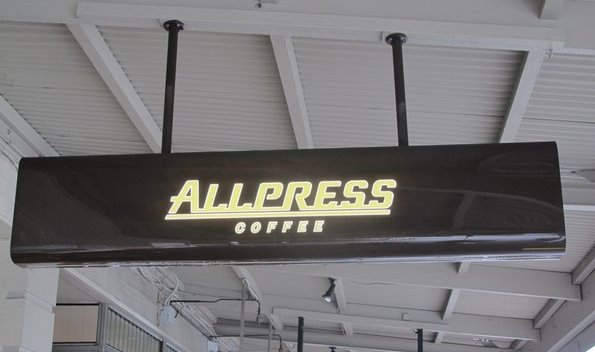 So add this to the list of things for Aussies and Kiwis to fight over – the flat white. Along with lamingtons and pavlova we both lay claim this antipodean beverage, something I always took for granted as the most boring of the espresso-based drinks. I never realised the flat white had such controversial origins, nor the fact that it would one day become the coffee of choice for hipsters from New York to London.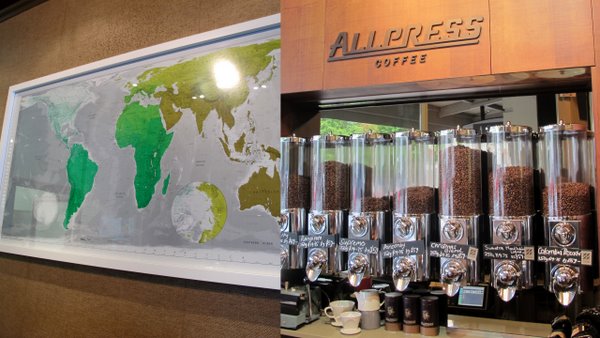 But the flat white is not the reason I decided to visit Allpress's flagship store in trendy Ponsonby, Auckland; frankly, I couldn't care less about flat whites, miniscule coffees are more my scene. I'd been a fan of Allpress ever since I came accross it's Sydney Roasterie in Zetland. When I first bloogged about them, I cited them as the Kiwi export I'd most like to call my own. So I was excited to check out their teensy Ponsonby store and see what's what.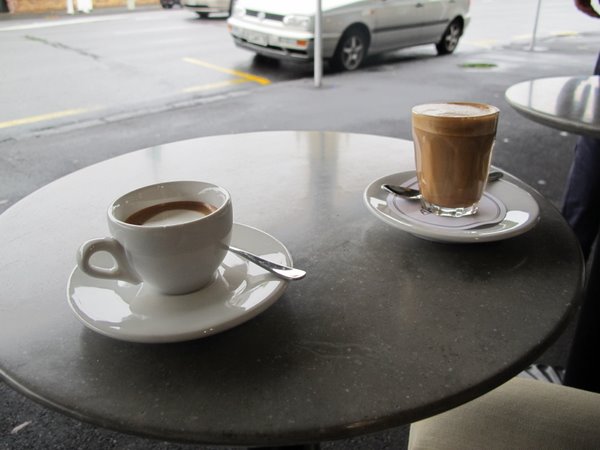 We arrived on a rainy I'm-not-sure-what-day-it-was, as we spent the majority of our trip to NZ drinking and thus time ceased to have much meaning. Ponsonby road is a strip of cafés and restaurants with an up-to-the-minute but kind of upmarket feel – a little bit Balmain with a touch of Paddington. But smaller. And quieter. Allpress is a narrow shop with a few stools inside and outside and a couple of tables. From what I can tell, they only serve coffee and biscuits.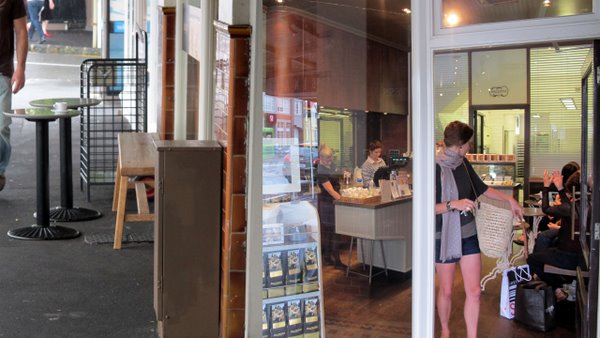 I'm glad I was travelling with our Texan host, who doesn't drink the coffees Senhor R and I do (a macch and a piccollo, full cream, no sugar if you ever want to shout us). It gave me an entirely different take on the place than I would've had if I'd just gone with Senhor R. Ms Texan stepped up to the counter and ordered her standard fare – a large trim (skim) flat white with two equals, in a takeaway cup. Only to be told they don't have large cups. Or equal. Or trim (skim) milk.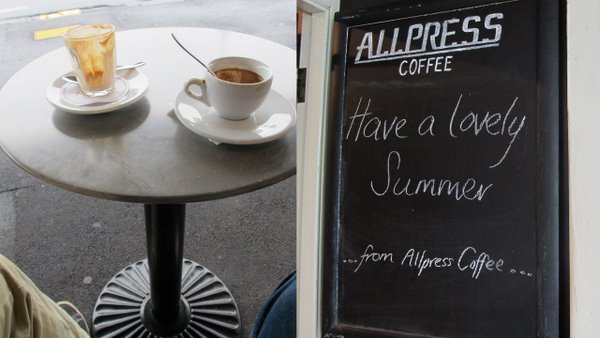 Now, I know there are places with only one size of cups, and places that don't stock equal. Or maybe they don't have syrups, or soy milk. But it seems really fricking WEIRD to me to run a cafe that prepares nothing but coffee and not to offer your customers skim milk. I also think it's weird that the people working there didn't think this was weird, if you know what I mean. This wasn't announced anywhere, a la Bar Italia et. al. This wasn't a voluntary simplicity/freedom from choice philosophy they just…don't…have…skim. Or soy. Or equal. Or large cups.
My coffee was good, Senhor R's was too milky. Ms Texan's? Well, it was too creamy, small and sugary, if you really want to know. I'd go back for sure, but I doubt she will, which is a shame as she live in Auckland.

Allpress Coffee
266 Ponsonby Road, Ponsonby, Auckland
+64 9 376 4726
Monday to Friday 8.30am – 5.00pm
Saturday 8.30am – 4.00pm
Sunday 9.00am – 3.00pm
ANZAC crispies – that's what my mum always calls them so that's what I call them. That's because they should be crisp (but not burnt). We ate these a lot when we were kids as they're super easy and only contain only one non-pantry ingredient – butter.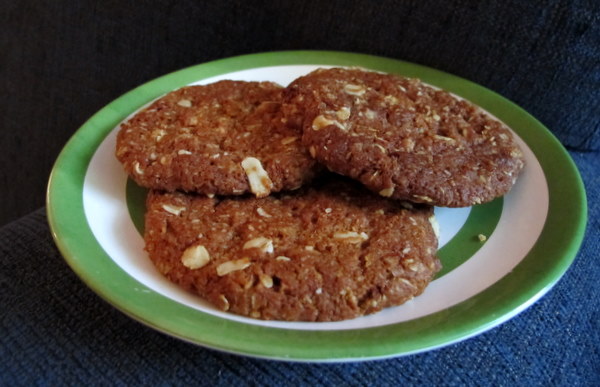 The story goes that these bikkies were often sent as part of care packages to the men of the Australian and New Zealand Army Corps during World War I. The recipe came to be because something high energy, solid and transportable was needed, and the ingredients in the biscuit were basic and plentiful at the time. Eggs were scarce, so a recipe without eggs yet was developed. The recipe itself is only allowed to bear the Anzac name if it adheres to the original, as the Department Of Veteran's Affairs owns the term 'Anzac'.
A quick tip: These bikkies are made to spread while baking but sometimes, inexplicably, they don't. I usually put this down to stale bi-carb soda, so be sure to keep yours in an airtight container.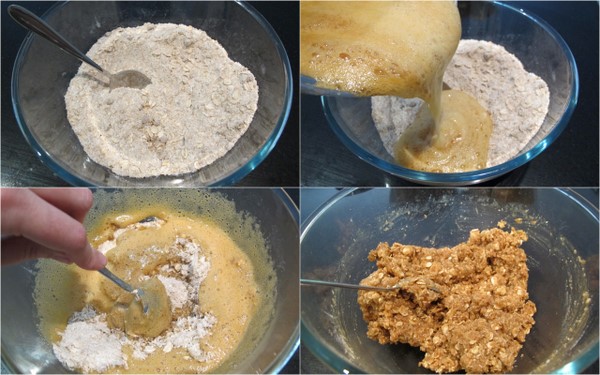 Anzac Crispies
1 cup rolled oats
1 cup brown sugar
1 cup desiccated coconut
1 cup plain flour
125g butter
2 Tablespoons golden syrup
1 ½ Tablespoons teaspoons bi-carb soda
2 Tablespoons boiling water
Preheat the oven to 160°c (140°c fan forced). Line two biscuit trays with baking paper.
Mix the rolled oats, sugar, coconut and flour in a large bowl. In a small pan, melt the butter and golden syrup together. Boil the jug.
When the butter and golden syrup are melted to liquid, take the pan off the heat. In a small bowl, place the bi-carb soda, followed by the boiling water. Once the bi-carb is dissolved, add it to the butter mixture. The whole mix will foam up, pour is immediately into the dry ingredients and stir through.
Form heaped soup spoons of mixture and place them on the trays. Leave plenty of room for the biscuits to spread, I only fit about 5 per tray.
Cook the biscuits for 16 minutes, swapping the trays after 8 minutes. They should be golden brown and very flat. If not, they may need a little longer.
Leave the ANZAC crispies to cool on the tray until mostly cool and then transfer to a cooling rack to cool completely. Serve with a cup of sweet tea or a glass of milk.
Makes about 18 biscuits.
Did you eat a lot of homemade treats when you were a kid?
About me

Sharing easy recipes, hunting down the

best coffee

. Honest accounts, nothing too serious.

Read more...

Popular posts this month…

This work is licensed under a

Creative Commons Attribution-NonCommercial 2.5 Australia License

.

Disclaimer:

All opinions in this blog are mine, an everyday, real-life person. I do not accept payment for reviews and nor do I write sponsored posts. I do not endorse the content of the comments herein.