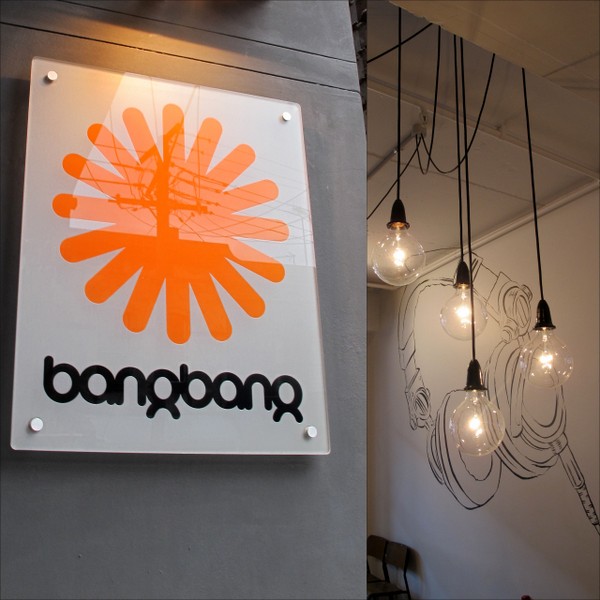 I got an email about a month ago with the subject heading 'Blast from the Buenos Aires past'. It was from a friend I'd made in Argentina nearly four years ago. We'd spent a week together trawling through markets and drinking 1 litre beers. Weirdly, she was from Adelaide, but now she was writing to tell me she'd moved to Sydney. We arranged to meet for (what else) coffee with her delightful beau and Canberra Caffeine-o-phile Barrister Barista (aka @canberrachino).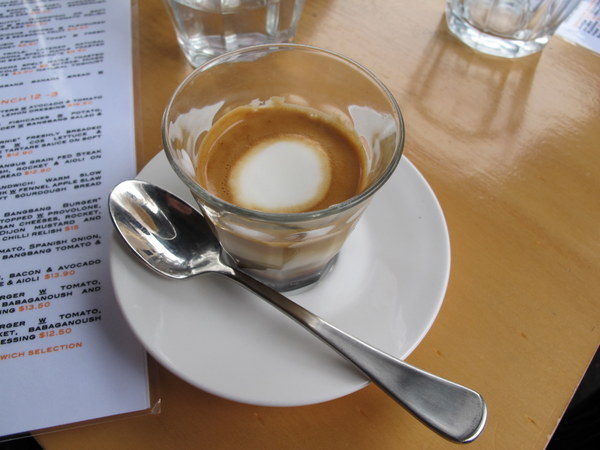 The four of us met at Surry Hills' Bang Bang Espresso, which had been on my to-blog list for at least a year. Funnily enough, former DJ Alan Thompson started Bang Bang in 2009, exactly when my pal and I had been traipsing all over BA without a decent coffee in sight. An email from Alan inviting me round to the cafe for a free meal which I, dripping with reluctant integrity, turned down, served as a reminder not to leave Bang Bang on the list for much longer.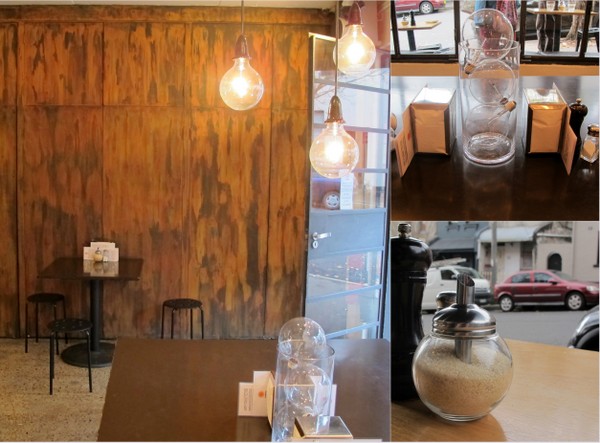 I sat outside as inside was full up but I didn't mind as I prefer quiet and am not much for communal tables. I ordered a macch, which promptly arrived as did water, glasses and napkins. I didn't identify myself as a blogger, so this was not special treatment.
As I wait for my chums I peruse the menu, which is massive, and about ¾ of it is breakfast. There's a definite UK spin on things with welsh rarebit, english breakfast, scottish breakfast and a 'posh fish finger sandwich' on offer. I'm tempted by the corn fritters (1 kind for breakky, another for lunch) but in the end I settle on a pulled pork sandwich.The other three order a couple of nutso triple cheese burgers (the real name of the burger is is more ridic than that) on wholemeal (WTF?) and a lamb burger, also on wholemeal. Theirs come with crisps and mine comes with nothing, which is excellent because it's *huge*. I didn't photograph the food as we were too busy gossiping and stuffing out faces.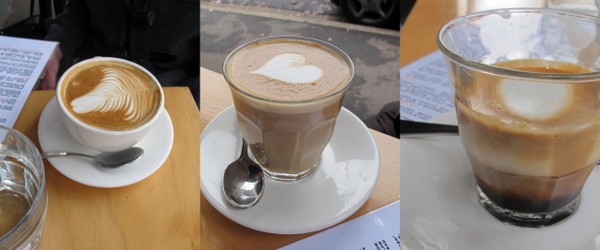 We were all happy with the coffee, lattes were a tad flat but that doesn't phase me as I didn't order them. The gorgeous flat white, as described by Barrister Barrista was:

Ok, so we went to a breakky joint and ordered sambos. Idiots. They were pretty good, but we all agreed thet were a little heavy handed with the condiments. I think I expected my pulled pork a tad spicy, but I did like the green apple slaw and the sonoma bread was good and fresh. Everything was reasonably priced and generously portioned. I will return to scoff down some breakky, no doubt. Good service, great coffee, solid food, I can see why this place has lasted so long (in Surry Hills fringe years). And Alan was very patient with me photographing the hell out of his cafe after it was technically closed.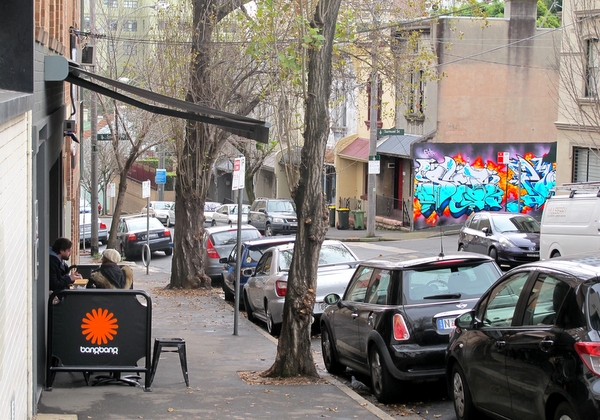 Bangbang Espresso Bar and Cafe
113 Reservoir Street
Surry Hills NSW 2012
02 9281 0018
Monday- Sunday
About me

Sharing easy recipes, hunting down the

best coffee

. Honest accounts, nothing too serious.

Read more...

Popular posts this month…

This work is licensed under a

Creative Commons Attribution-NonCommercial 2.5 Australia License

.

Disclaimer:

All opinions in this blog are mine, an everyday, real-life person. I do not accept payment for reviews and nor do I write sponsored posts. I do not endorse the content of the comments herein.