Because The $35 Challenge is based on my own experience, I'd always assumed, without realising it, that it was for people 'just like me', whatever that means. But what overwhelms me now is the vast spectrum of people living in poverty. People I'd never even considered- international students, refugees, those living in remote areas. And the list of people at risk of poverty is even more overwhelming – single parents, the unemployed, those who are single and of working age, women over 65, women generally. These are groups who face a unique set of challenges on top of living in poverty.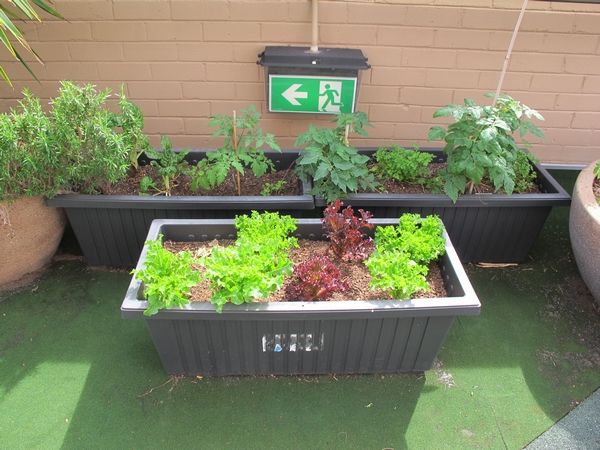 Last week, I visited Vincentian House, an inner-Sydney crisis accommodation centre run by the St Vincent de Paul Society. The reason for the visit was twofold – I would get to meet the team and see the centre, and we would discuss a way that I could possibly contribute with some kind of resource based on The $35 Challenge. The thinking was that if I could live so frugally, I may have something of value to offer their clients.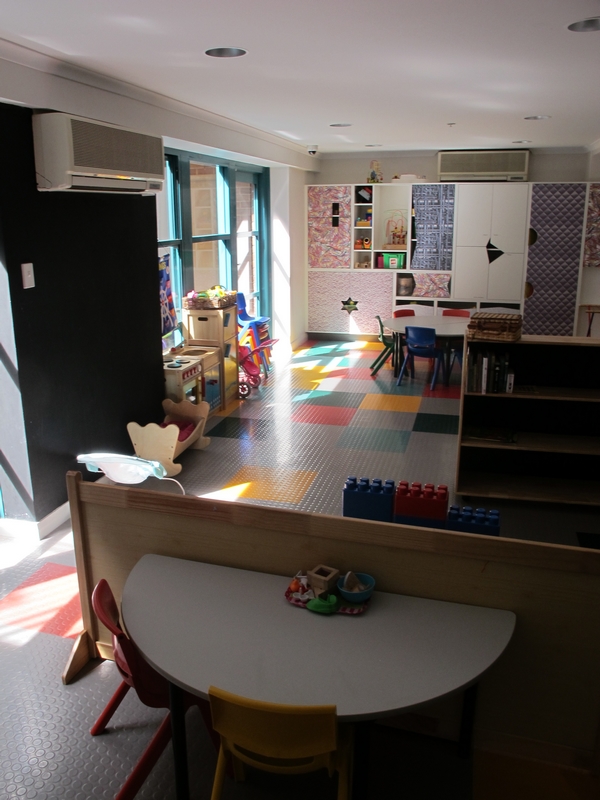 Emma, one of the case managers at Vincentian House, starts me off with a tour. The centre is a pristinely clean maze-like place; I would probably get lost if I went there again. We don't see many people as she shows me around. There are a couple of play rooms, a small library, a computer room, a few meeting rooms, a floor of women's rooms and two floors of studio apartments for families. The spaces are neat and sparsely decorated, and most floors have balconies.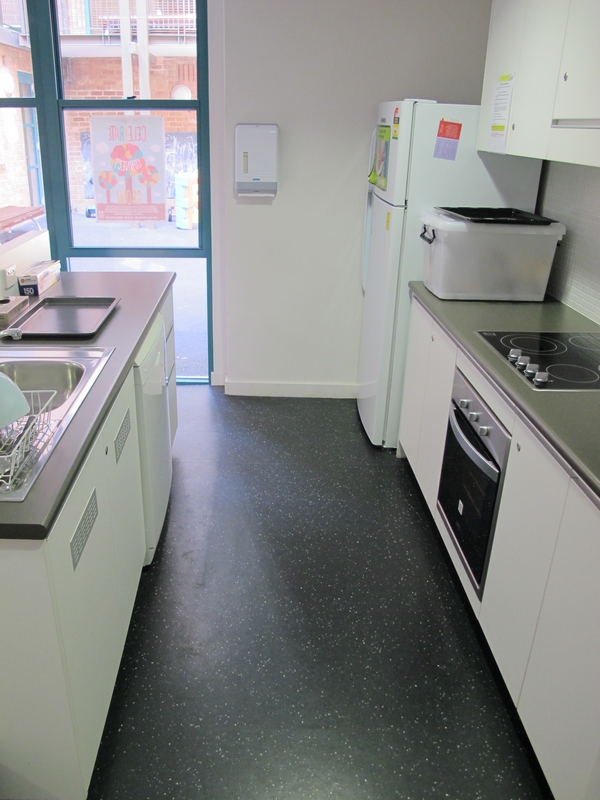 Emma also shows me the group kitchen where they hold their popular weekly cooking class, which has been run since the centre officially opened in 2009. The kitchen they use is new, and smaller than my kitchen at home. I'm not sure what I'd imagined, I guess I had thought the kitchen would be bigger- not some kind of vast commercial space all kitted out with a bread oven and thermomix, but bigger than the kind of kitchen you find in a 1 bedroom apartment. I have to admire Antonia, the volunteer cooking class facilitator who comes in every week with a goody bag of ingredients in hand and teaches the class whether 10 people show up or 1. She won't accept reimbursement for her ingredients either.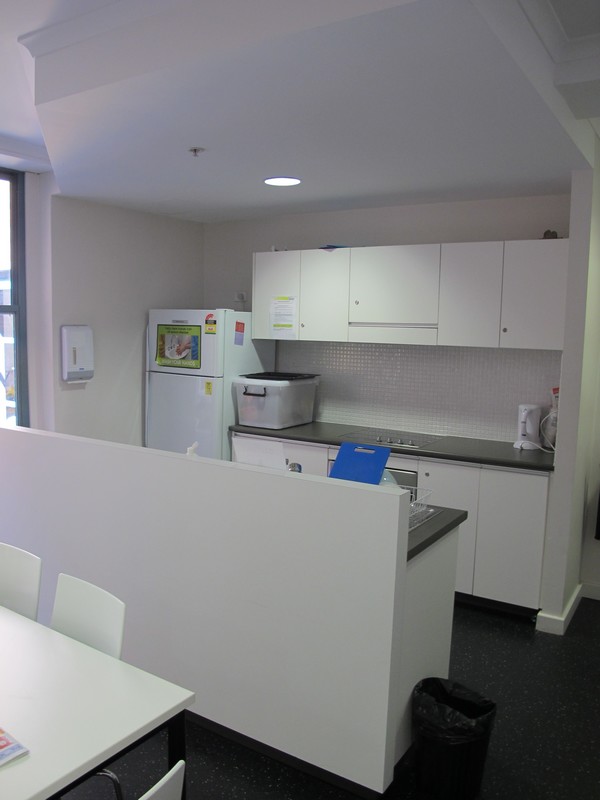 Vincentian House is classified as crisis accommodation. At capacity, they house over 70 people. The centre takes in single women and family units in crisis. The family units they accommodate are quite diverse; they could be siblings, single fathers with accompanying children, single mothers with a teenage son (over 12) or couples with children. The rationale for taking these kinds of family units is that many family crisis accommodation centres don't accept men or teenage boys, as many women there will have experienced domestic violence. To prevent familiesfrom being separated, Vincentian House specifically admits these groups.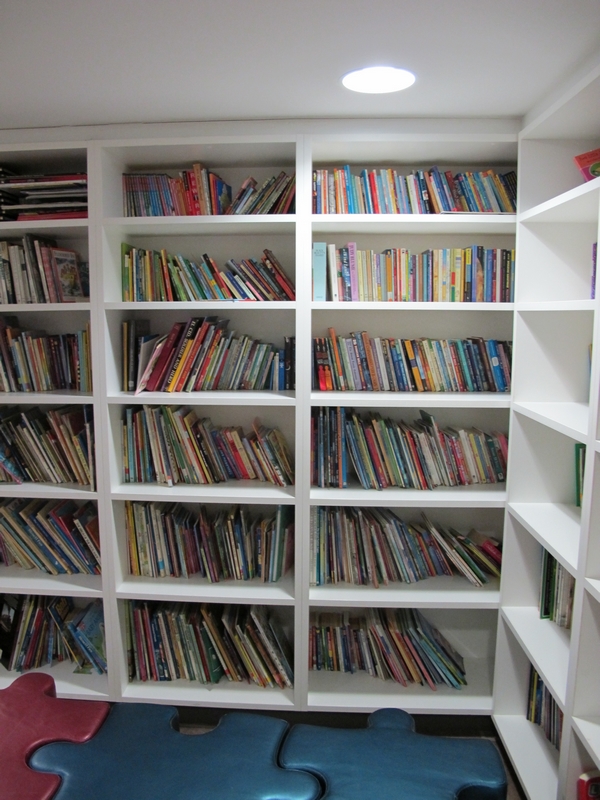 Each client at Vincentian House has a case manager. The majority of time spent with clients is focused on obtaining housing, usually on completing an application for the priority housing list for housing NSW. This is because finding accommodation is the most time consuming, expensive and crucial thing for those experiencing homelessness. Public housing lists are lengthy and meeting the criteria for the priority list is a complex process based on housing demand, with the private rental market in Sydney extremely competitive to say the least. Those who are allocated public or community housing are often given little choice of where to live, so things like keeping their kids in the same school become a luxury they can ill afford.
Vincentian House also provides Refugee Support Services, a service with a staff of two. Their clients are awaiting refugee status, are not eligible for other forms of income support such as Centrelink payments and cannot work in Australia until their refugee status is granted. They do not live on site and the St Vincent de Paul Society gives them up to $150 per week for up to 6 months. This was something I had not considered- what happens to those awaiting refugee status who live in our community? In many cases they are living far below the poverty line, surviving on charity sand making do with very little.
In crisis, you have to prioritise. Food becomes an optional extra and budgeting virtually non-existent. Case managers at Vincentian House are focused first and foremost on their clients' wellbeing, with helping their clients find a place to live their main priority. As a result they have very little time and resources for much else. Most of the clients in crisis accommodation are living day to day and thus survive on fast food and prepared meals from the supermarket. What's cheap or on special at inner-city supermarkets will usually be things like biscuits, soft drink and prepared meals, and buying many components for one meal can often end up quite expensive. Pop down to your local supermarket and try any buy enough ingredients to make a proper dinner and you'll see what I mean – even just buying veggies, meat (or even tofu or chickpeas), oil, spices and rice will probably work out more expensive than a frozen pizza.
With food as an essential item which paradoxically becomes optional, the hope is that extreme food frugality can arm clients with the tools to save that little bit more money. Although no one in this country should have to live on such a meagre food budget as $35 per week, the reality is that some people are forced to. It is not a question of exercising 'personal responsibility' or 'just trying harder' or 'budgeting'.
Because The $35 Challenge is based on my own experience, it is about people just like me. People who at some time in their lives have lived through poverty, or are living through it right now. Maybe they've had it easier than me, maybe they've had it harder. But we share an experience, an experience any one of us could find ourselves in one day. I am hoping that as our project begins to take shape, my experience of living for a couple of years on a pittance, an experience which frankly, I should never have had and no one else should have either, will be of use to someone, somewhere. And we're starting with Vincentian House. This will definitely be a challenge, but it's one I think is well worth taking on.
About me

On the hunt for delicious, cheap and easy meals to whip up in my tiny kitchen. Also searching for the

best coffee

wherever I go. Honest accounts, nothing too serious.

Read more...

Popular posts this month…

This work is licensed under a

Creative Commons Attribution-NonCommercial 2.5 Australia License

.

Disclaimer:

All opinions in this blog are mine, an everyday, real-life person. I do not accept payment for reviews and nor do I write sponsored posts. I do not endorse the content of the comments herein. From time to time I give away products and experiences to my readers, all competitions have completely arbitrary rules, all decisions are final and all prizes awarded as I see fit.