At the heart of it, we food bloggers are food lovers. We all started blogging for different reasons, but the reason we keep going is for the love of food. But it's important to remember that there are some Australians who aren't so lucky. Some for whom their next meal will be a struggle, not a celebration. Some for whom 'bringing a plate' is a near impossibility. That's why a bunch of us bloggers came together to release The Potluck Club, an e-cookbook with all proceeds going to Foodbank, Australia's largest food relief organisation.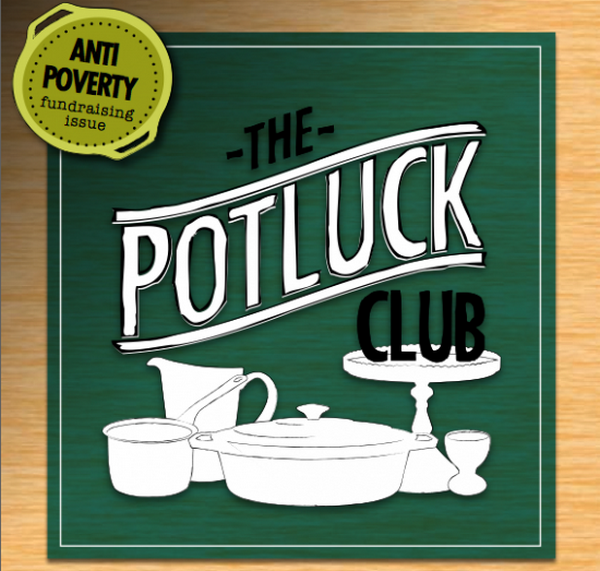 The book retails for just $5.95 and comes in both mobile device-friendly portrait and a pc/printer-friendly landscape formats. You get both when you purchase the book. But more importantly, each copy sold will fund a dozen meals for those in need.
Today I just want to take a moment to thank all the bloggers who have donated their work and their time so that Elise, Amy and I could put together a 50 page e-cookbook of fantastic recipes. We each brought what we could to the table; a recipe, a photo or two and after seven whirlwind weeks from start to finish, it's done. So thank you.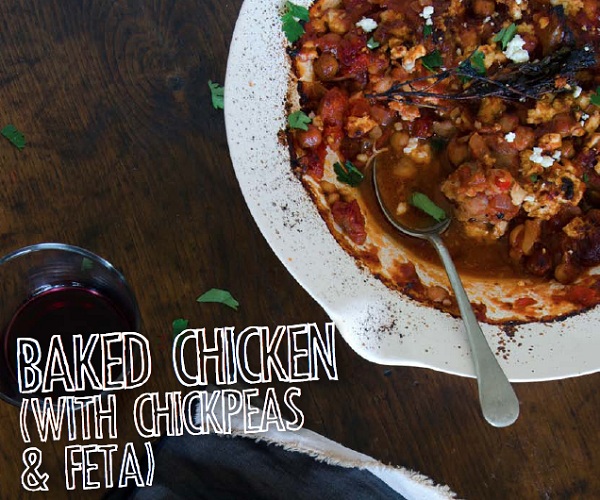 Ai-ling Truong – Food Endeavors of the Blue Apocalypse
Alana Dimou – Alanabread
Anna Brownrigg – The Littlest Anchovy
Carly Jacobs – Smaggle
Cheri Flewell-Smith – Ms Critique
Christina Soong-Kroeger – The Hungry Australian
Heather Sharpe – The Kitchen Crusader
Helen Lee – Sassybella
Jacky Lo – Shared Plate
John Bek – He Needs Food
Jules Clancy – The Stone Soup
Lorraine Elliott – Not Quite Nigella
Manuela Zangara – Manu's Menu
Olivia Mackay – Scoff & Quaff
Sandra Reynolds – $120 food challenge
SarahKate Abercrombie – Mi Casa Su Casa
Sarah Shrapnel – Love, Swah
Sharon Chan – Colour me plate
Shez Lee – One Bite More
Sneh Roy – Cook Republic
Sophie West – The Sticky and Sweet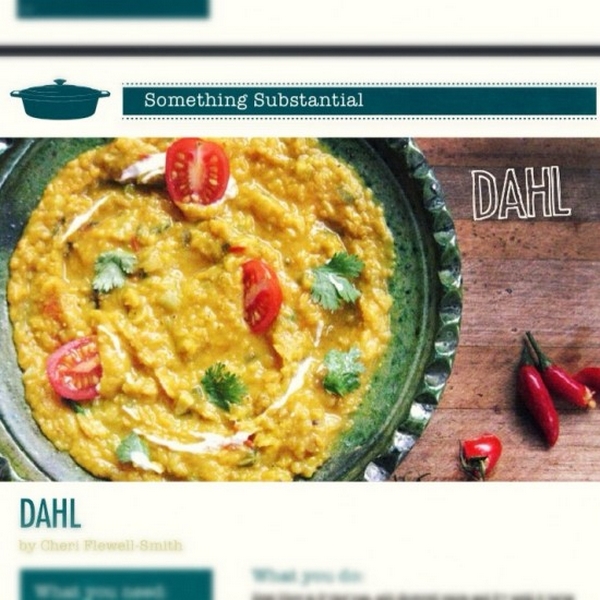 And I also want thank anyone who has purchased the book so far. Your contribution makes a real difference in the fight against poverty. In the last three days we have already raised more than $100 for Foodbank! That's more than 200 meals.
About me

Sharing easy recipes, hunting down the

best coffee

. Honest accounts, nothing too serious.

Read more...

Popular posts this month…

This work is licensed under a

Creative Commons Attribution-NonCommercial 2.5 Australia License

.

Disclaimer:

All opinions in this blog are mine, an everyday, real-life person. I do not accept payment for reviews and nor do I write sponsored posts. I do not endorse the content of the comments herein.