Red Brick Espresso, Curtin, Canberra
I fear that Canberra, much like Sydney, is in serious danger of burning through its allocation of milk crates. Not because of the popularity of milk, but rather because they serve as seating for the crop of on-trend cafés popping up in old (but not in a retro way) shopfronts all over town. I love/hate this trend for numerous reasons. Milk crates are fine to sit on (with cushioning); they serve as a signal to customers, 'take this coffee joint seriously'. But while they look incidental, in an 'oh we were just SO BUSY making GROUNDBREAKING espresso we forgot to buy chairs!' kind of a way, they are entirely deliberate. This is why there's a countrywide shortage. I assume.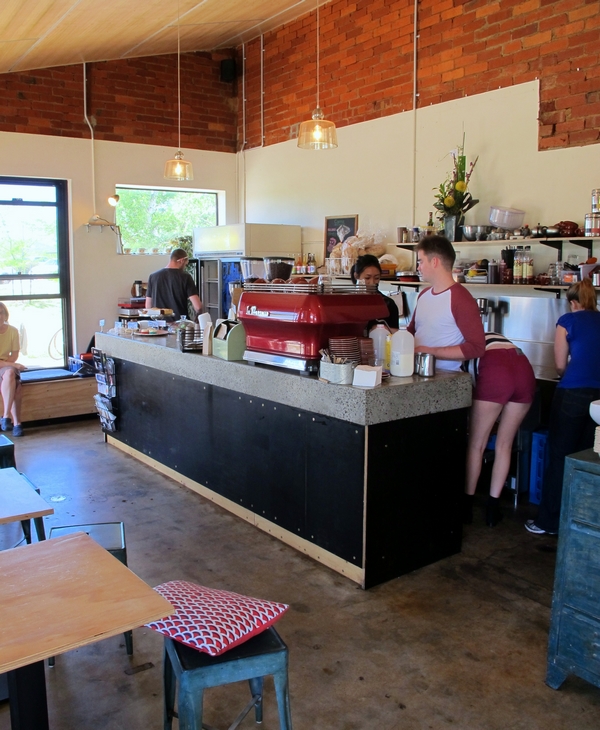 Red Brick espresso is no exception. Milk crates are scattered plentifully out the front of this Curtin café, and they've taken it to another level with the accompanying tables, made of bread crates. I hope there's not a delivery guy out Fyshwick way somewhere going broke for lack of crates.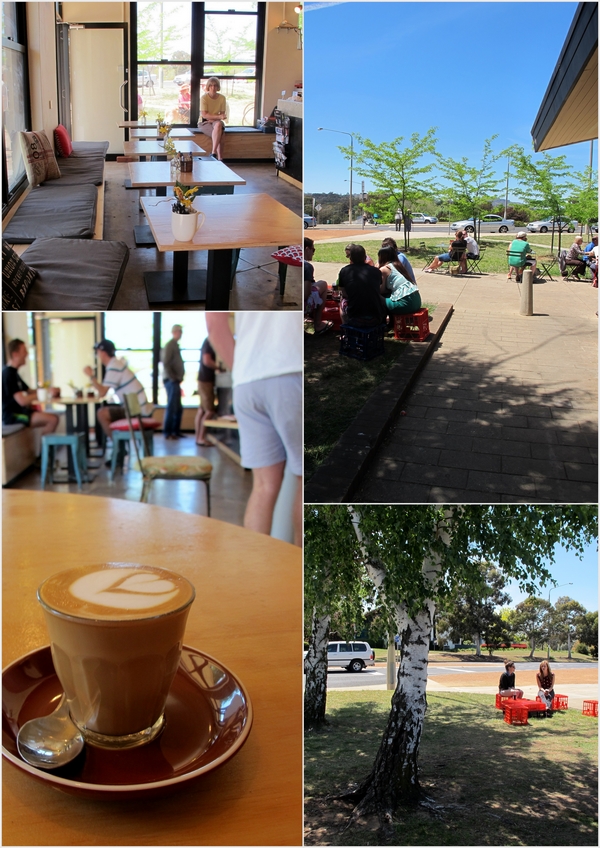 We stand at the counter for a while waiting to order, staff seem a little harried so we wait as they hand out the takeaways. We order coffee and seat ourselves in the unmistakeably Canberran, light-filled and cleverly renovated space, which, as we're in the southside of Canberra, could've been anything in a past life- a house, a pharmacy, or a sex shop – all roads lead to rectangular brick structures. The guys behind the espresso machine look like they know what's what – they roast their own coffee here, and are well and truly the third wave.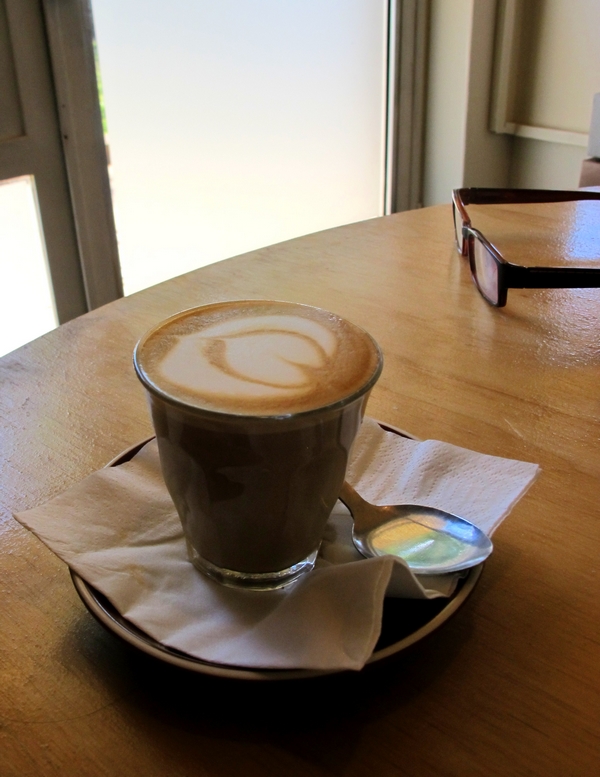 The coffee arrives. One of our piccolos is spilled a bit and the young waitress runs and grabs us a serviette. How about a fresh saucer? The spillage is hardly her fault though, the piccolos are almost flat white flat. My macch is cool, as are all the coffees, and nothing about the flavour grabs me. It's fine, I can't fault the method on my macch (other than the temperature, and I'm not a hot coffee drinker), so maybe this blend just isn't for me.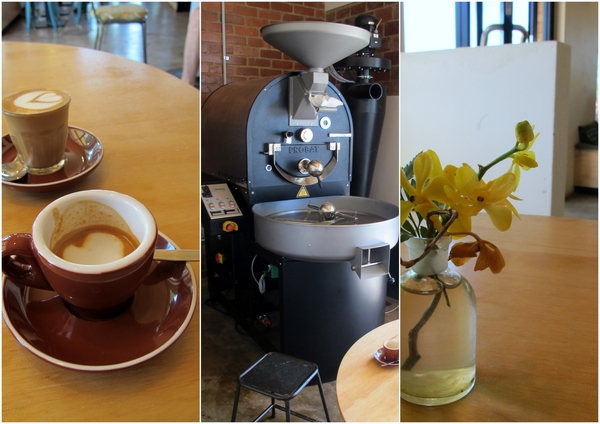 The Red Brick Espresso Hombres were recently quoted in Cafe Culture as saying "We looked at what's happening elsewhere and said, 'why can't we do it here?' Red Brick ticks all the boxes and, if I lived in this neck of the woods, I'd be here daily. But no matter how many milk crates you give someone to sit on or whether you roast your own beans, it all goes to crap when a teenage girl spills your latte. And for the record, I've been back since, the coffee was still lukewarm, and I've heard the same from others. But I guess if I was from New York and came to visit my mates in Surry Hills, I'd feel like the café culture here is just a watered down version of what's going on back home. For all I know the Williamsberg peeps are sitting on upturned shopping trolleys these days. I pray that trend doesn't make it here.
Red Brick Espresso
4/35 Curtin Place, Curtin ACT 2605
02 6285 1668
http://www.redbrickespresso.com.au/
Monday-Friday 7:30am – 4:30pm
Saturday 7:30am – 4:00pm
Sundays 7:00am – 2:00pm
About me

Sharing easy recipes, hunting down the

best coffee

. Honest accounts, nothing too serious.

Read more...

Popular posts this month…

This work is licensed under a

Creative Commons Attribution-NonCommercial 2.5 Australia License

.

Disclaimer:

All opinions in this blog are mine, an everyday, real-life person. I do not accept payment for reviews and nor do I write sponsored posts. I do not endorse the content of the comments herein.