Day 7 of the $35 challenge and it's time to sit back and reflect. The $35 Challenge is not just about denying yourself, and it's not just about raising money. The most important part of The $35 Challenge is that old cliché – putting yourself in another person's shoes. It's about experience, and more importantly, what you learn from that experience. Here's what have I learned.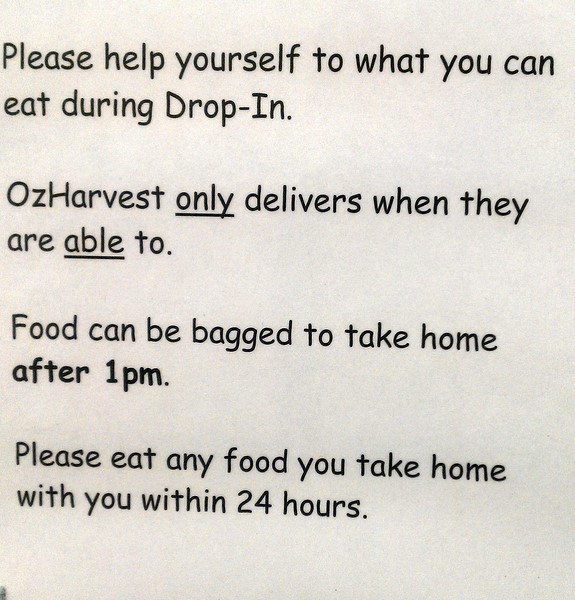 There is power in numbers. This is the most powerful lesson I learned. There is power in numbers when we all come together and decide to make a difference. On a more practical note, there is power in numbers in terms of the size of your household. The more helping hands you have, the easier it is to get by. Also, on a per-head basis, costs go decrease when they are shared.
Don't underestimate what you have. I mean this literally – look in your cupboards. Look in your fridge. I cannot tell you how many times this week I thought we didn't have enough food and then managed to sort something out. I thought we were out of food for tonight's dinner. I was a little bit nervous, it was not a great feeling. But I found veggies, eggs, rice, tofu and lemons and tonight I will cobble together another fried rice. It will be of the 2/3 veggies, 1/3 rice variety. It may not blow anyone's mind, but it will probably be very tasty.
Don't underestimate yourself. We're all tired. We're all busy. But I can't see how we're too busy to make a tuna sandwich. Or scrambled eggs on toast. Or a salad. Or this soup. Making do with what you have, not wasting a thing – these are old-fashioned lessons we learn through having very little. But they would still serve us well when we have more. Frugality is having a comeback. Jump on the bandwagon.
Be thankful (but not complacent). Bloody hell, the list of things I am grateful for right now would fill a book. I have a roof over my head. I can have espresso any time I want. I have privacy, freedom, dignity. When I walk down the street, I don't need to beg for money. People don't abuse me for being a drain on the public purse. I have an education. I have family and friends I can turn to for help. I can do something to help. I have something to contribute.
Give generously. Organisations like OzHarvest run on generosity. They run on donations of time, food and money. If you are a business with excess food going to waste, get in contact with OzHarvest. If you have a teensy bit of cash to spare, donate to OzHarvest. If you have time, volunteer. There are people not so very far from where you live who rely on these organizations. They shouldn't have to, but they do. And until systematic change provides some kind of safety net, we need to do what we can to help.
I have to say thank you to everyone who has helped with The $35 Challenge this year. By participating, blogging, tweeting and donating, you have all made a big difference. Join me next year during anti-poverty week and we'll do it all again.
What have you learned from The $35 Challenge?
About me

Sharing easy recipes, hunting down the

best coffee

. Honest accounts, nothing too serious.

Read more...

Popular posts this month…

This work is licensed under a

Creative Commons Attribution-NonCommercial 2.5 Australia License

.

Disclaimer:

All opinions in this blog are mine, an everyday, real-life person. I do not accept payment for reviews and nor do I write sponsored posts. I do not endorse the content of the comments herein.