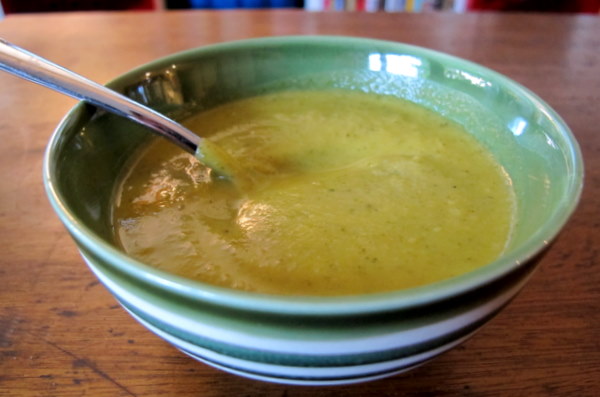 We're four days into The $35 Challenge and still going strong. The support in the blogosphere/twitterverse has been fantastic, and while we may not raise a ton of money this year, we're definitely raising awareness of poverty.
I am planning to run the $35 Challenge every year during Anti-poverty week so hopefully it'll just get bigger and better. If you can't do it this week, why not next week, or the week after that? It's never too late, drop me an email and I'll add you to our tally. Or, if you donate to OzHarvest for the $35 Challenge, let me know.
Yesterday Emma over at Love Thy Kitchen posted an update on what she's been eating so far. By the second day she'd spent only $8 and doesn't feel like she's going without, and I have to say, neither do I.
If anything my household is eating healthier than usual this week. Everything is packed with veggies, and I'm squeezing the last ounce of flavour out of every meal. My cooking is also a hell of a lot more creative. I made this salad which came out of nowhere and blew my mind. I keep forgetting just how much limitation breeds creativity.
Every day I'm eating last night's leftovers for lunch, and it's fine. It's not amazing, but fine. And I'm loving how when lunch rolls around I don't have to think about what I'm going to have and how much it's going to cost.
Here's what we've been chowing down on in the Corridor Kitchen household this week:
Day 1 – Breakky – Scrambled eggs on toast
Lunch – Everything summer salad
Dinner – Crepes with spinach, cottage cheese and dill, salad
Day 2 - Breakky – Porridge with brown sugar and strawberries
Lunch – Leftover veggie curry (made last week)
Dinner – Ginger brown fried rice w/ tofu and 7 veggies
Snacks – Grapes, an orange, raw almonds
Day 3 - Breakky – Burgen toast with cottage cheese and tomato
Lunch – Ginger brown fried rice w/ tofu and 7 veggies
Dinner – Pantry Pasta + salad
Snacks – Blue cheese, 4 crackers and 4 pear slices (work leftovers)
Suddenly I can't bear to waste anything – last night, old broccoli became broccoli and ginger soup. This was while I was making dinner. Now there's soup sitting in my fridge, rather than old floppy broccoli I could justify chucking out in a couple of days.
Broccoli and Ginger Soup
Olive oil
1 onion, chopped
1 thumb of ginger, finely chopped
1-2 carrots, roughly chopped
1 small potato, roughly chopped
1 ripe tomato, roughly chopped
2 heads of broccoli, in florets
½ a stock cube
Freshly ground black pepper
water
Heat the oil in a medium saucepan. Fry onion and ginger with a pinch of salt. Once they start to colour, add the carrots and potato and cook for a couple of minutes.
Add all remaining ingredients, almost covering the veg with water. Put the lid on the pan and simmer until all veggies are well cooked.
Take the pan off the heat and blend the soup with an immersion blender until smooth. Heat to thicken and serve.
You can read about Emma from Love Thy Kitchen's take on the $35 Challenge here. She's costing it down to the cent, I really applaud her commitment. You can also read more about the nuts and bolts of the challenge here.
What are you eating this week?
About me

Sharing easy recipes, hunting down the

best coffee

. Honest accounts, nothing too serious.

Read more...

Popular posts this month…

This work is licensed under a

Creative Commons Attribution-NonCommercial 2.5 Australia License

.

Disclaimer:

All opinions in this blog are mine, an everyday, real-life person. I do not accept payment for reviews and nor do I write sponsored posts. I do not endorse the content of the comments herein.