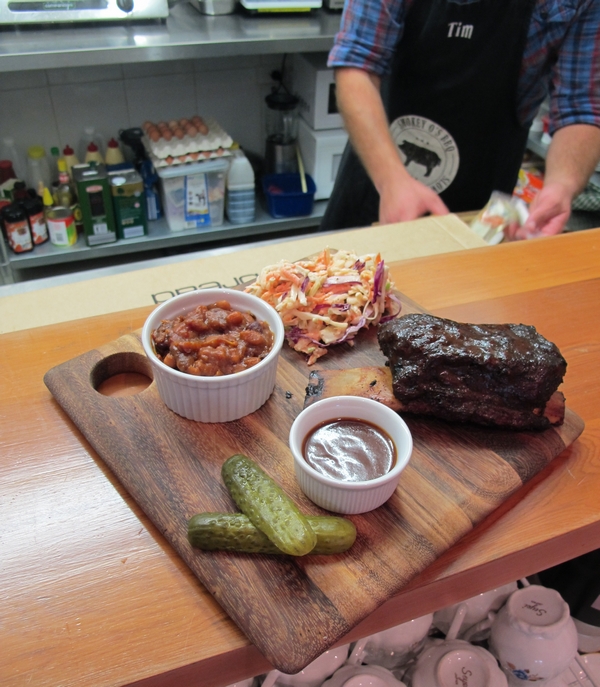 From home supper clubs to warehouse dinners, popups are all the rage these days, and the hype isn't always warranted. But in the case of Smokey O's slow southern style bbq, it certainly is, and a staunch band of devotees flock to their pork in the park lunches and regular appearances at north of the bridge market stalls to fill their bellies with bee bee cue goodness. So when I found out they were popping up at my local cafe, The Rag Land, I knew I had to go and get a taste of whatever Americana-inspired breakfast/brunch/lunch treats they'd have on offer.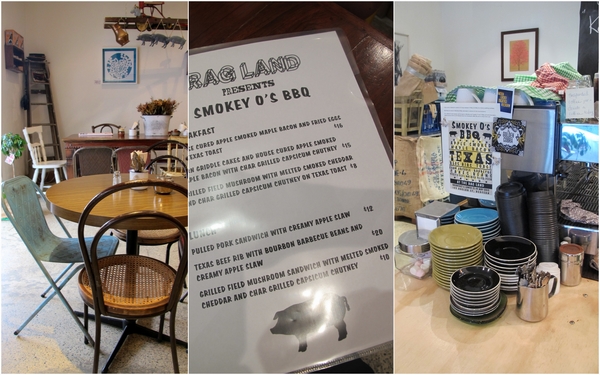 Monday 13th and Tuesday 14th of May,The Rag Land menu was chucked out the window (not literally) as they took a break from their usually bacon-less fare to fill the place with Tim's apple smoked maple bacon. Four of us made the trek down to Dave's to get Tim's spin on cafe food, washed down with Dave's Golden Cobra coffee.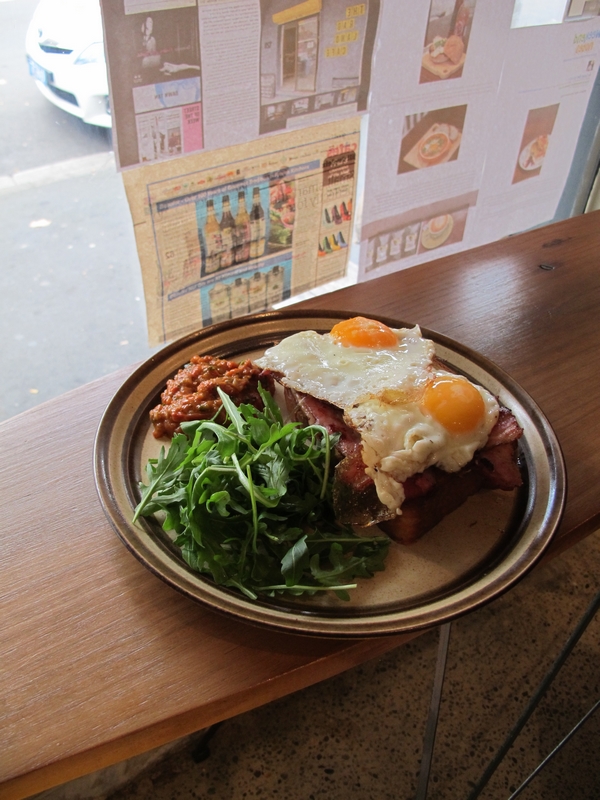 Reading the menu, it was hard to choose, partly because everything sounded similar-ish and partly because we weren't 100% sure what each thing involved. Texas toast, for example – it just sounds like you placed the word 'Texas' in front of toast to make it sound more American-y. But it turns out Texas toast is thick cut toast fried on both sides. I'm not a huge toast person, but I'm massively into all things fritter, so I went for the corn griddle cakes served with apple smoked maple bacon and capsicum relish. That sounds good, right? I think you need a proper description to really sell this dish though.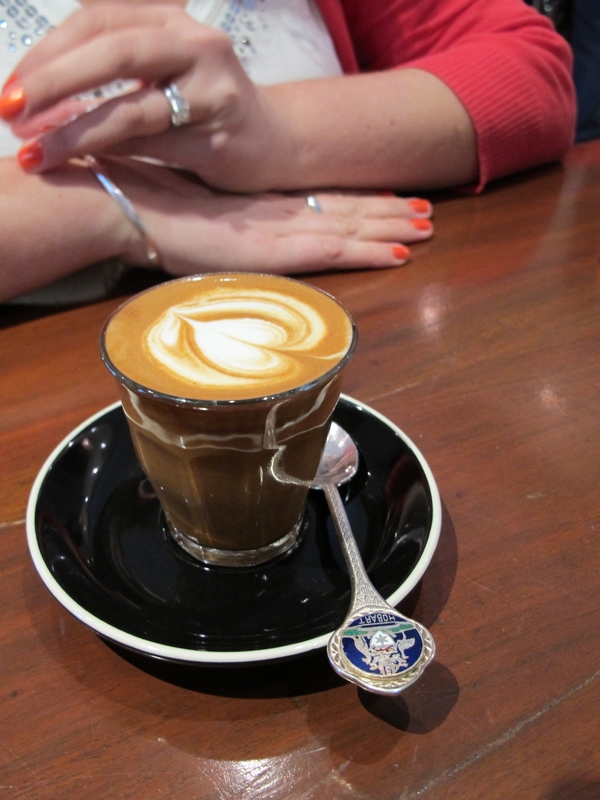 Ok, so you you know bacon? I think we can all agree that bacon is excellent, and that the smell of it cooking is up there with baking bread and freshly-ground and brewed coffee. But take a homemade piece of bacon smoked over apple wood chips, and cook it until it is both crisp and soft. How does this heavenly piece of fat-bound protein even exist? Now imagine a pikelet-like fritter of polenta-y goodness, soft and pillowy, yet charred on the outside, studded with sweet bursts of corn kernels and somehow not gritty in the least. Drape the bacon over it. Now for the relish. Sweet and smokey, chunky yet strangely creamy, so delicious you take your plate back to the kitchen for a second massive dollop, you just can't help yourself.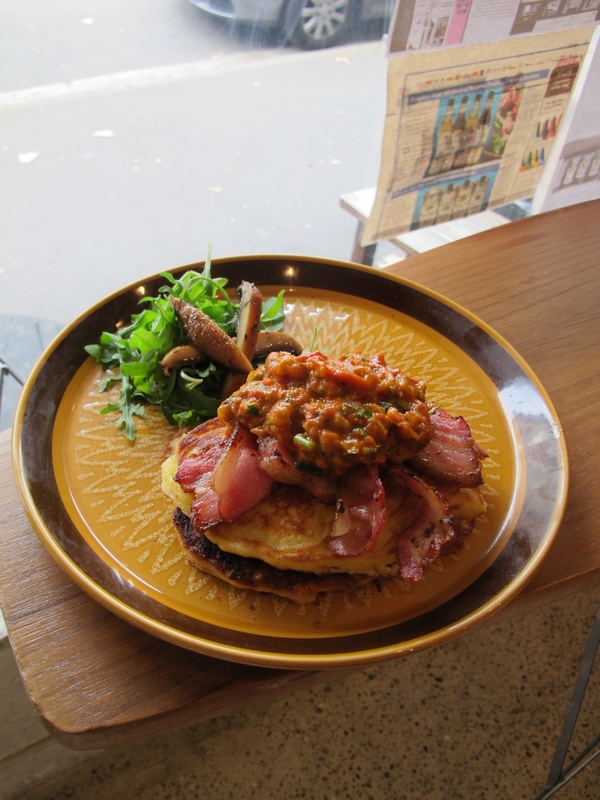 This was my breakfast on Monday May 13th at approximately 9:00am. And in the interest of full disclosure, 2 hours later I swam a kilometre. So.
As far as I'm concerned, most things go with coffee. But Golden Cobra's signature punch-in-the-mouth was particularly good with the sweet 'n smoky bacon. I went my standard macch for starters while perusing the menu, but then I wanted a black coffee, still espresso, but something a little bit different, because I'm a high maintainance broad.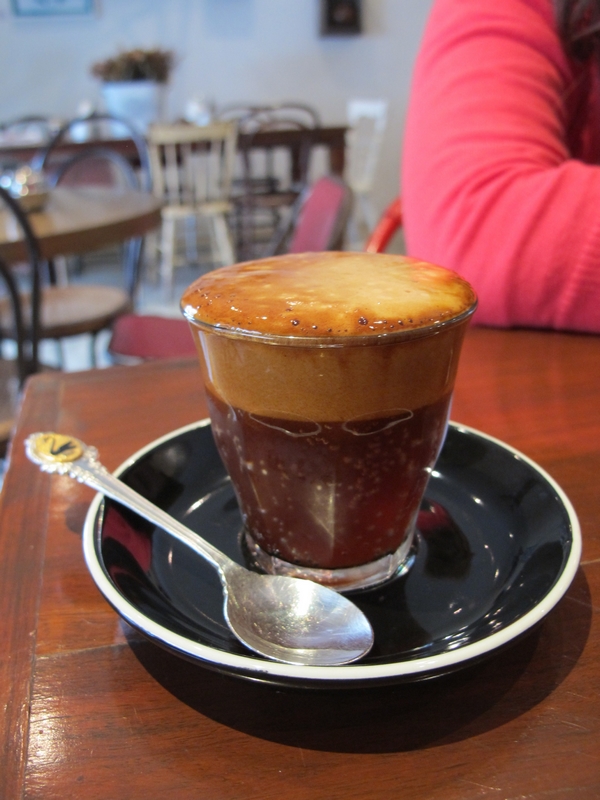 I went for a sparkling double ris, it's not on the menu but Dave's always happy to whip one up if you ask – basically, it's mineral water with a double ristretto shot over it, which creates a crazy volcano-like foaming (mine almost overflowed). You get this amazing temperature contrast, with the chilled mineral water on the bottom and the hot crema on the top. You can find a recipe for something similar here, or go try it for yourself at the Rag Land.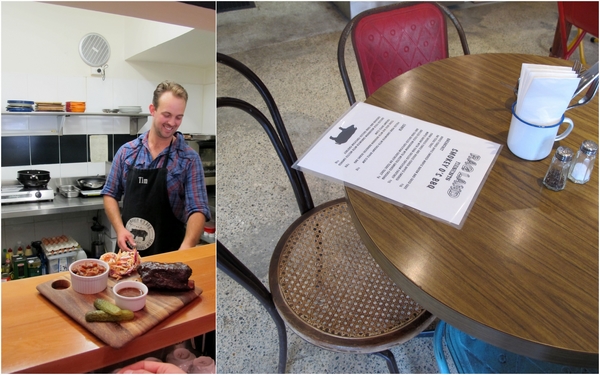 You can find Tim's menu from the popup here. If Smokey-O's has you salivating, you can find them at The Beaches "Welcome to Winter" Market on Sunday 23rd June at the Pittwater Rugby Park, Warriewood, on facebook and *possibly* at a Rag Land-meets-Smokey O's stall at the Naidoc Family and Sports Day on Friday July 12 at the NCIE, Redfern. As for The Rag Land? You can find the deets here.
Working a three day week has so many benefits, I can't count them on both my hands. One of my favourite things about it is I get to go to cafes at non-peak times, soak up the atmosphere and have a couple of leisurely coffees. No matter how much fun that is though, it's always better to have someone to share it with, to revel in it like a kid wagging school. That's why I'm glad I got to check out Cowbell with my mate Elise of beauty blog Stuff That I Bought. What's more, she told me her idea for The Potluck Club, so it was a pretty mach a business meeting, yeah?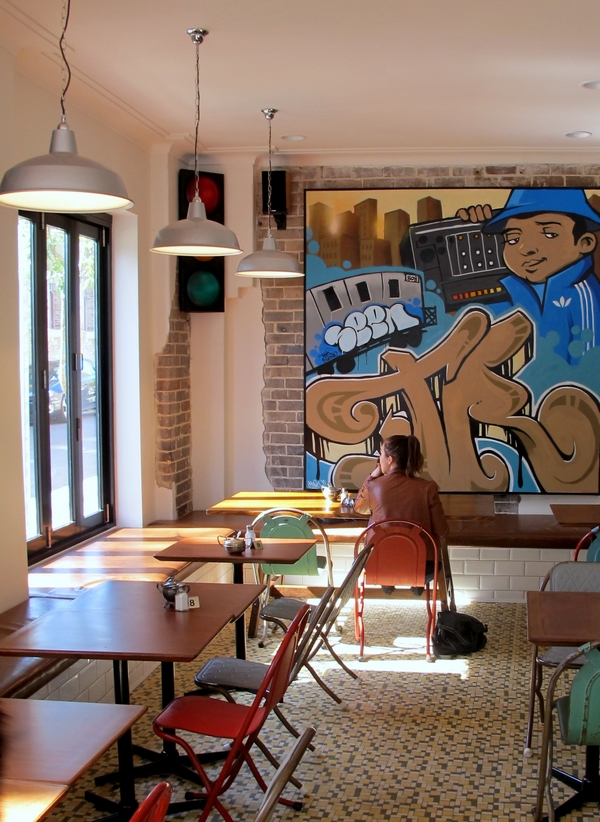 The Cowbell 808 menu is a 1-pager, listing 13 items. Its a fusion of ingredients and cuisines, served up cafe style, presenting a mish mash of meal times. It's not the usual suspects ingredients-wise, although weirdly, its what you'd expect. House made is the word du jour; these guys make everything from their own yogurt, to their own bacon. Now that's hardcore.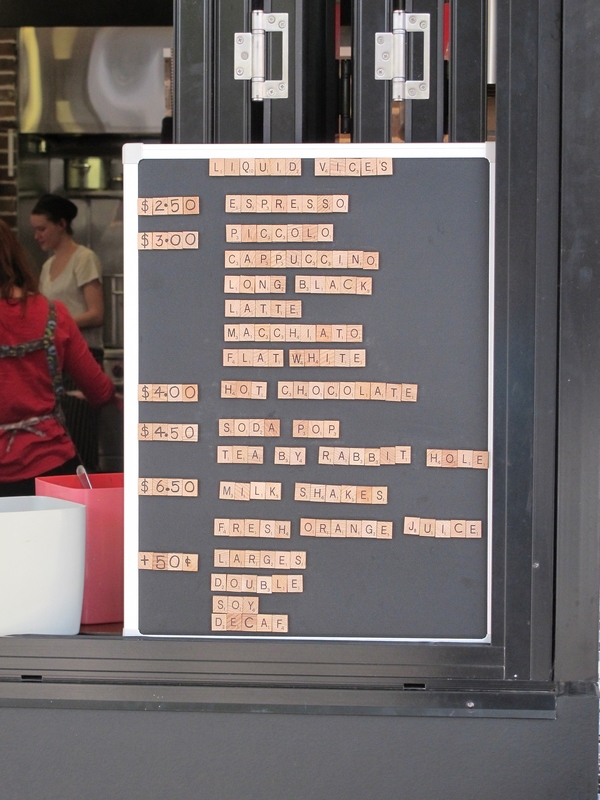 Ticking off at least 2 of the 5 big Sydney trends this year, the menu also has a slight 'americana' influence. Case in point, fried chicken with 'slaw, and my dining companion's order of fat stacked ricotta hotcakes with marscarpone, bacon maple ice cream and espresso syrup. I like that they don't separate things based on time of day – if you want to have a burger for breakfast, or a Banancolada (house made coconut yogurt with roast banana and lime), feel free. Elise declares her hotcakes delicious but super filling – she eats about half.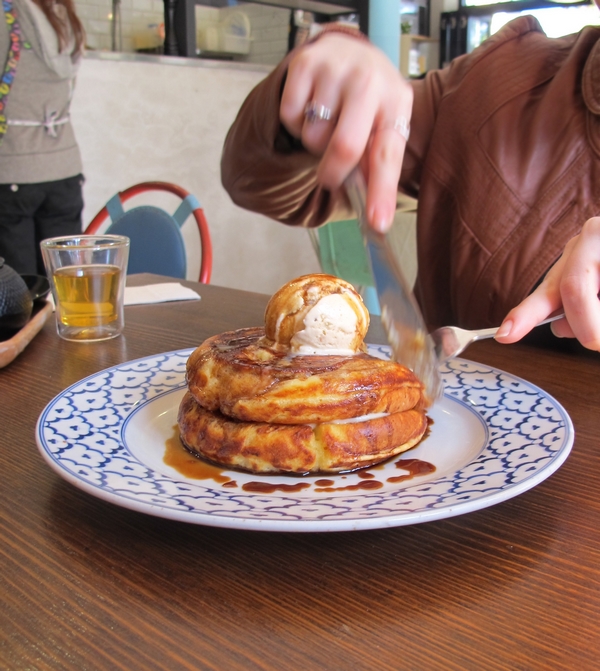 I'm well and truly past my one-coffee-a-day limit, ordering two macchs from the list of 'liquid vices' (and I had an espresso before I left home…) I'm impressed, but far too lazy to check something basic like what coffee these guys use. It's an organic house blend, but I'm not sure if they roast it themselves or have someone do it for them. That would be because I don't much care what coffee is used, as long as its good. Anyone who knows let me know, it seems like the kind of fact I should have on hand.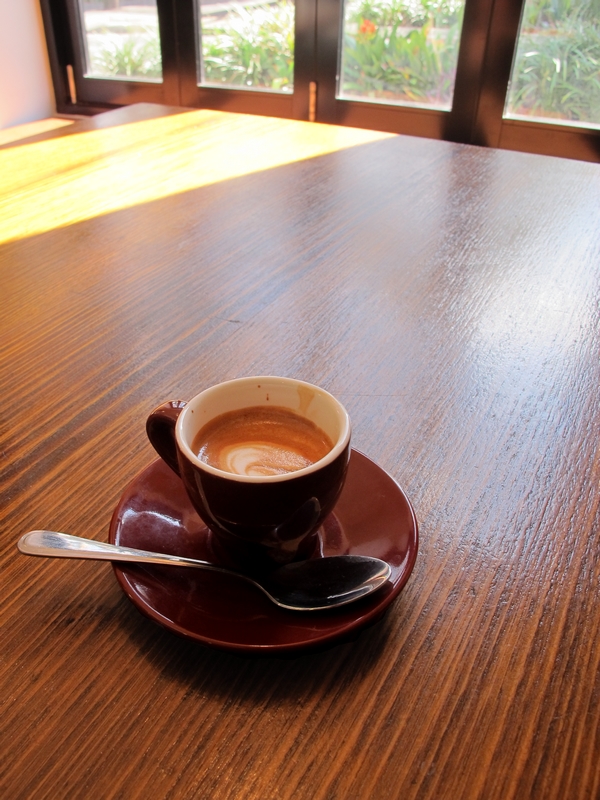 I'm not sure why there's a basketball hoop, a graffitti mural or a disco ball in the cafe. Sure, it fits with the 80's/music theme, but I'm not convinced it makes for a cohesive aesthetic. The rest- second hand furniture, scrabble letters spelling out the coffee menu, the huge windows flooding the room with light, the selectively exposed brick- I love.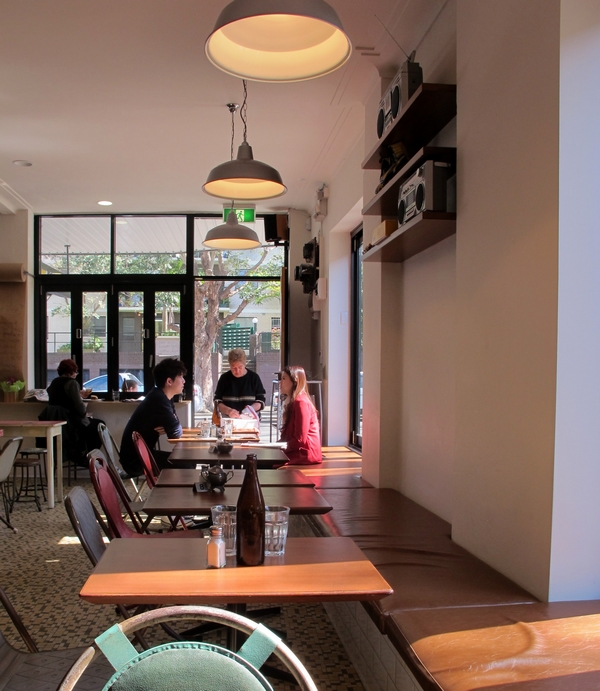 We checked out Cowbell 808 on a Monday morning, so we weren't faced with the hideous crowds that swamped the newly opened, Short Black-mentioned cafe in the previous couple of days. The service was beyond lovely and not pushy – the people working there were so attentive and generally, dare I say it, caring. And they didn't even blink when I started snapping away, which is excellent, because I always feel awkward doing so. Word on the street (not sure which street, but there you go) is that the weekend experience is a lot less fun. What can I say, chuck a sickie. It's worth it for the hotcakes and the rich, creamy macchs on offer. I will be back, if only to try the sundae.
Cowbell 808
616 Bourke Street
Surry Hills NSW 2010
(02) 9698 5044
Open 7 days
7:00am – 4:00pm
Now it's May, I think I'm safe to tell you what you already know – what's hot in food from where I sit – smack bang in the middle of inner-city Sydney. There are zero surprises and as many predictions. Read on to find out what's hot right now.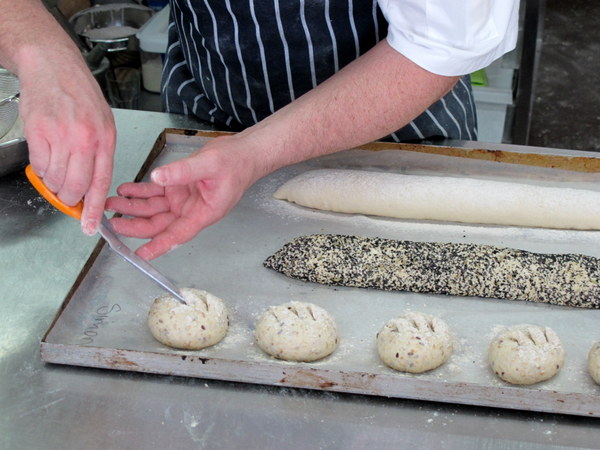 1. diy/dit
From brewing your own beer and cider to from-scratch sourdough to a beehive on the roof, to pickling, canning and preserving, diy (do it yourself) and dit (do it together) food sprung up post-GFC as part of a wider trend including knitting, gardening and squeezing all your soap remnants into one big ball (ok, maybe not so much).
It's now cool to act like a Granny and no one will laugh at you for growing your own kale. It's kinda like how we used to take the piss out of people who ate squid, or garlic, or other 'weird' foods in the 70s and 80s, and now you can't walk into a pub without someone shoving a plate of calamari and aioli in your face. We're all guerilla gardeners and apprentice artisan bakers these days, but even so, this trend has spawned a whole market of people who would quite like to pickle their own cumquats, but simply haven't the time. This is why 'homestyle cooking' is everywhere in cafes right now. Call me crazy, but if I want 'homestyle food', I'll go to…my house?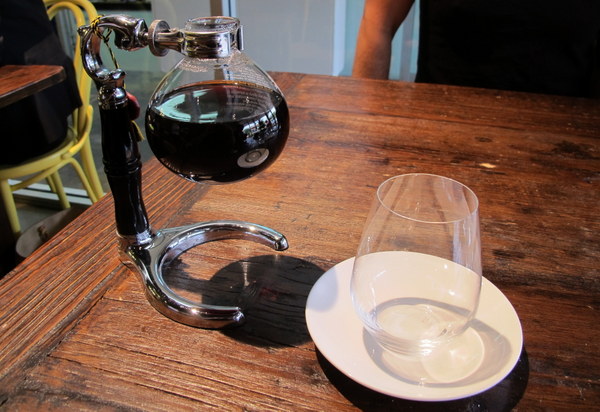 2. Every kind of non-espresso coffee (except instant)
Cold drip, siphon/syphon, filter/pourover, french press, stovetop – we're still loving our fresh ground beans, but espresso just doesn't have the novelty these other methods do. Add to this the fact that an espresso machine is a pretty pricey (and huge) piece of gear, and low-tech gadgetry becomes a lot more attractive.
People are tasting coffees the way they once tasted wines, and the less milk and sugar the better. It's fashionable to want to taste the coffee all by its lonesome (well, with water) and all else is considered additive – sugar, milk, cut that shit out right now. We're all about purity, simplicity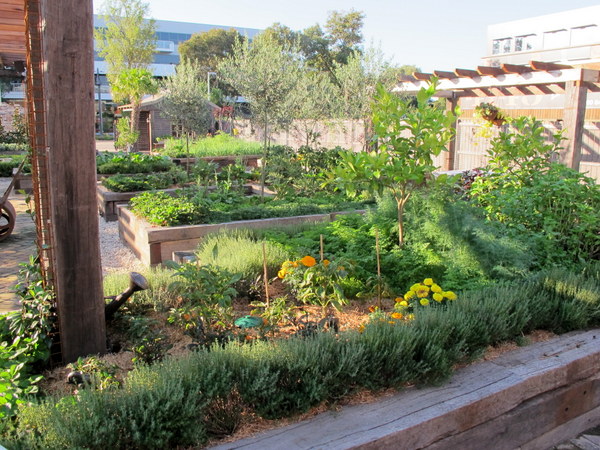 3. locavore-ism
Right now it is suddenly *so important* where your food comes from. Locavore is the organic of 5 years ago, with people growing truss tomatoes on their teensy apartment balconies. We hate Colesworths 'cause of the pressure they put on food prices, farmers and the waste that results when less-than-picturesque produce is rejected (and yet Aldi is apparently fine?) so we're jumping on the Farmer's Market bandwagon like there's no tomorrow. Which is fair enough, as food security is one of the single biggest issues we face; there may *be* no tomorrow if we don't sort this shit the fuck *out*. Oh, and heirloom tomatoes. We like those.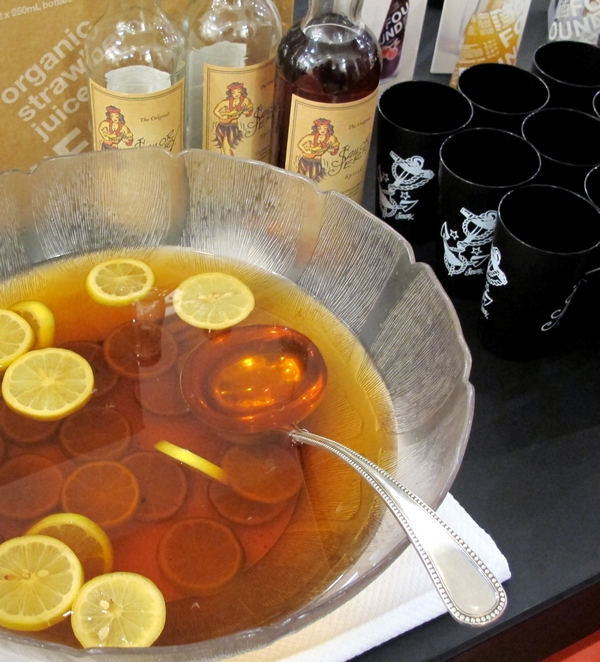 4. cocktails and other concoctions
From the old fashioned to the walrus slime parfait (yes, I made that up), cocktails are hot, and the bars that serve them even more so. Signature drinks, mixologists, 'freestyle' bars with no menus- it's all happening. Ok, so a Caipirinha will set you back 16 rather than 6 dollars, but it's worth it to pretend you're in Brasil, or Cuba, or an episode of Mad Men, or a Marylin Monroe film or… a really expensive bar. Wake up and smell the spiced rum.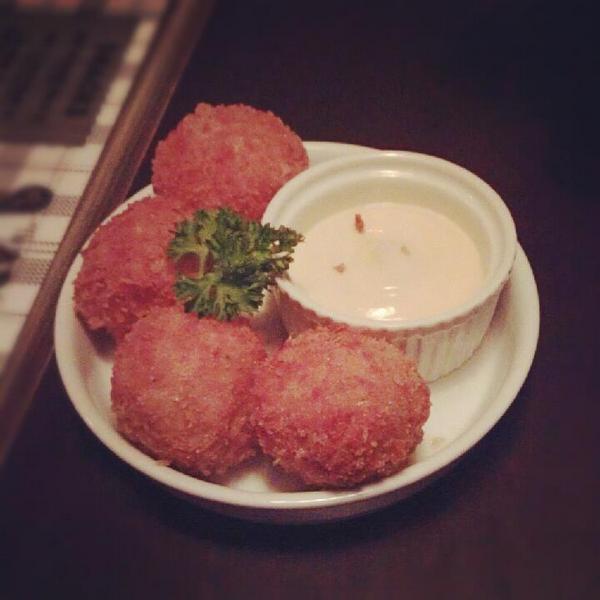 5. 'Americana' is still going strong
Anywhere that does a half decent take on South American, Central American, Mexican, southern US or just plain junk food is the place to be seen instagramming on your iphone right now. Hotdogs and Ice cream sandwiches are everywhere, tacos are the word du jour, Brasilian, Peruvian and Argentinean food is more and more common. You can get Chicken and waffles at the Jazz City Diner and burger joints are still going strong. Food bloggers are baking up American candy-flavoured-treats like there's no tomorrow. Dive bar food and deep fried everything is well and truly on the menu – from The Dip's Deep fried birthday cake to The Norfolk's deep fried pickles to the Abercrombie's deep fried pizza, pubs and bars are dishing up what everyone in the rest of the world thinks Americans eat.
Anyway…you tell me. What's hot right now in your books? And where can we get it?
About me

Sharing easy recipes, hunting down the

best coffee

. Honest accounts, nothing too serious.

Read more...

Popular posts this month…

This work is licensed under a

Creative Commons Attribution-NonCommercial 2.5 Australia License

.

Disclaimer:

All opinions in this blog are mine, an everyday, real-life person. I do not accept payment for reviews and nor do I write sponsored posts. I do not endorse the content of the comments herein.