Cafe review – Cornersmith, Marrickville
I kept thinking Cornersmith was called Cornerstone. I kept meaning to go there and never making it. But I finally made it the morning of the Sydney Food Bloggers Picnic last month, and I wasn't dissappointed.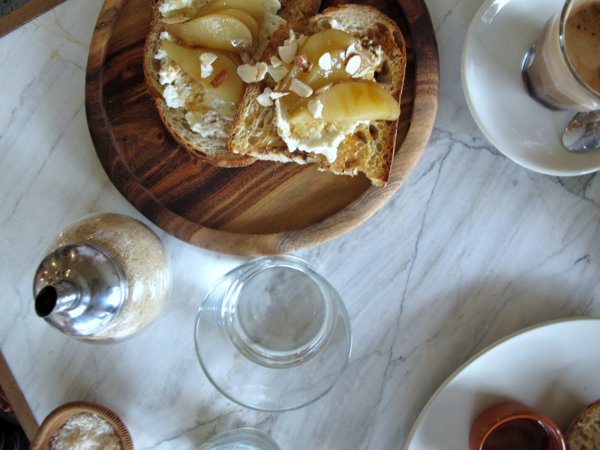 Cornersmith is the kind of joint that's closed for pickling on Mondays. Yes, really, I didn't get that from some kind of Hipster's Encyclopaedia of cafe descriptors (remind me to write that, if I ever get a chance). They do all kinds of locavore/DIY things like buying backyard produce and making their own jam. They have a beehive on their roof! Basically, they're the cafe equivalent of a Portlandia sketch.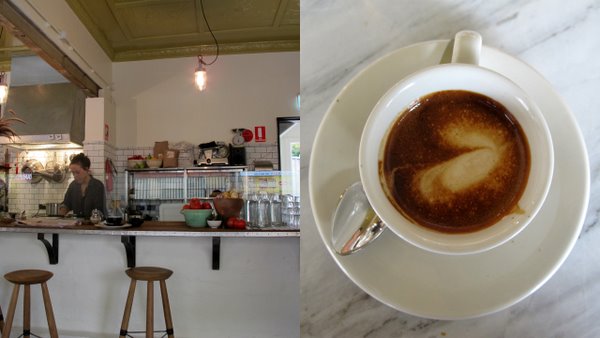 All this and more means that I was there with bells on at whatever time it was that Saturday. Cornersmith is right by Marrickville station, which is super convenient for someone like me who hates buses. It's got great decor, clean white walls, jars of pickles adorning the counter and a good mix of natural timber and understated vintage furniture.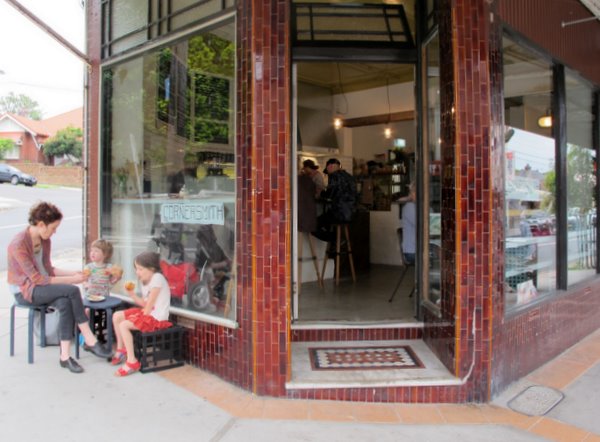 Me and my mate order and pay at the counter and nab the only free table. Our toast/coffee/toast/macch order comes out at $32, and I realise there must be a mistake. That's the problem with order-and-pay-at-the-counter with somewhere as busy as Cornersmith – mistakes are bound to be made. Our bill gets downgraded to a much more reasonable $19, phew!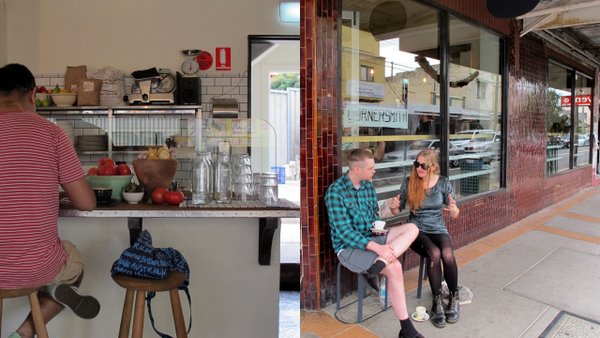 I'm a fan of the coffee and I'm a fan of the vibe, although Saturday morning is pretty hectic. I'm enjoying my Mecca macchiatto, apparently my friend's mocha is no slouch either. The menu is simple, a lot of toast-and-toppings on offer, with many tthings made on site – from honey, to pickles, chutneys and jams. Cornersmith strives to be self-sufficient. They also sell their products, and other peoples', instore.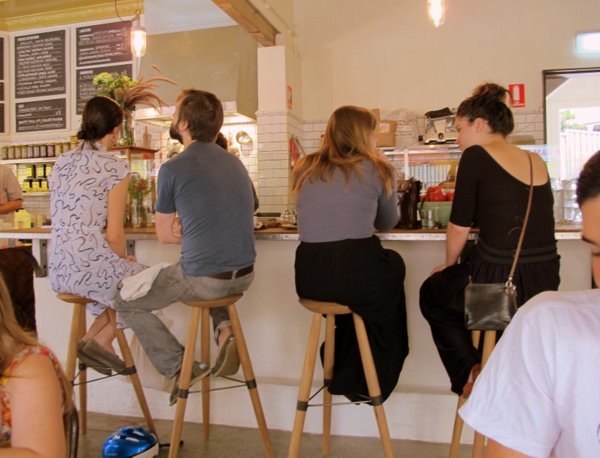 The reviews have generally been positive and I can see why, although they've also been victim of some pretty harsh graffitti, with 'yuppy scum' painted across the storefront and the windows bashed in. All in all I will definitely return if I'm ever in the hood.
Cornersmith
314 Illawarra Road
Marrickville NSW 2204
(02) 8065 0844
Tuesday to Friday 6.30am – 3.30pm
Saturday and Sunday 8:00am – 3:00pm
Monday – closed for pickling
Pin It
About me

Sharing easy recipes, hunting down the

best coffee

. Honest accounts, nothing too serious.

Read more...

Popular posts this month…

This work is licensed under a

Creative Commons Attribution-NonCommercial 2.5 Australia License

.

Disclaimer:

All opinions in this blog are mine, an everyday, real-life person. I do not accept payment for reviews and nor do I write sponsored posts. I do not endorse the content of the comments herein.