The $35 Challenge is back!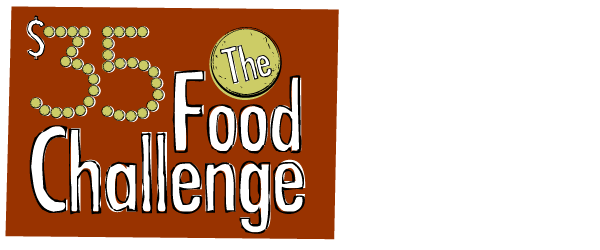 The Stats
If you only have $5 a day to spend on food, all it takes is $3 coffee and suddenly 60% of your daily food budget is spent. The fact is, this is reality for many Australians. In Australia, approximately 2.2 million people live below the poverty line – 11.1%. That's 2.2 million Australians without access to basic necessities like healthy food, dental care, transport, affordable housing and education. This is in spite of the fact that Australians as a whole are living through good economic times.
How is this possible? What can we do?
The $35 Challenge asks you to experience poverty. During Anti-Poverty Week, from October 14-20, you have $5 a day to spend on food. For 1 week, experience what it feels like to eat below the poverty line. By experiencing poverty for just 7 days, we can come to a better understanding of the reality of living in poverty, and raise awareness of an issue so often swept under the rug. And by donating the remainder of the money we would usually spend on food to Foodbank, we can make a real difference.
Get involved!
There are 5 main ways to get involved in The $35 Challenge:
1. Participate in The $35 Challenge.
2. Blog your experiences of The $35 Challenge (sign up below).
3. Promote The $35 Challenge on your blog/twitter feed.
5. Donate to The $35 Challenge (details to come).
I hope you will join me in The $35 Food challenge, as we do our bit to raise awareness and funds in the fight against poverty.
What to do next:
Register now!
About me

Sharing easy recipes, hunting down the

best coffee

. Honest accounts, nothing too serious.

Read more...

Popular posts this month…

This work is licensed under a

Creative Commons Attribution-NonCommercial 2.5 Australia License

.

Disclaimer:

All opinions in this blog are mine, an everyday, real-life person. I do not accept payment for reviews and nor do I write sponsored posts. I do not endorse the content of the comments herein.