Café Review – Lonsdale Street Roasters, Canberra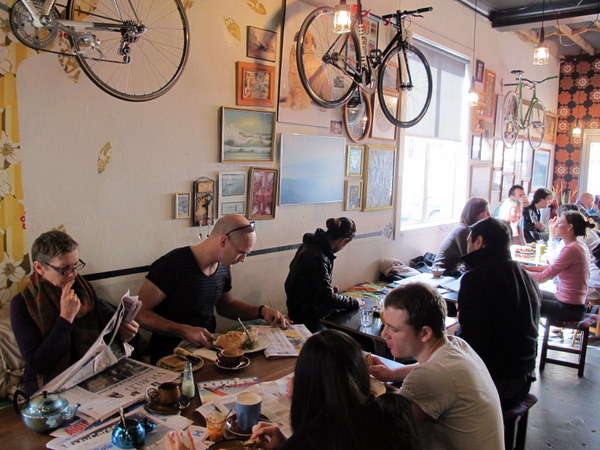 Bikes and coffee and hipsters – seemingly unrelated things come in threes. Why? Who knows, who cares. As puzzling to me as Shirt Bar was the other week and no less delightful, Lonsdale Street Roasters (or LSR as it is known) meshes this triad of seemingly random objects (yes, hipsters are indeed objects) except to me, coffee roaster+bikes+hipsters=café, where shirts+whisky+coffee=scratching my head a bit.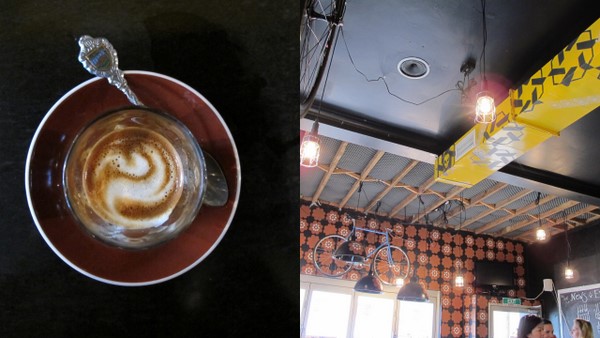 I think it's safe to say LSR in the only so-cool-it-hurts espresso bar in the 'berra, a city renowned for it's roundabouts, public servants and, oh hang on a sec, bicycle paths. Bicycles hang from the ceiling, yellow and white magnetic letters spell out the menus, all the staff are under 25, artfully arranged bric-a-brac adorns the walls. It ticks all the boxes, the only thing missing is the Astroturf.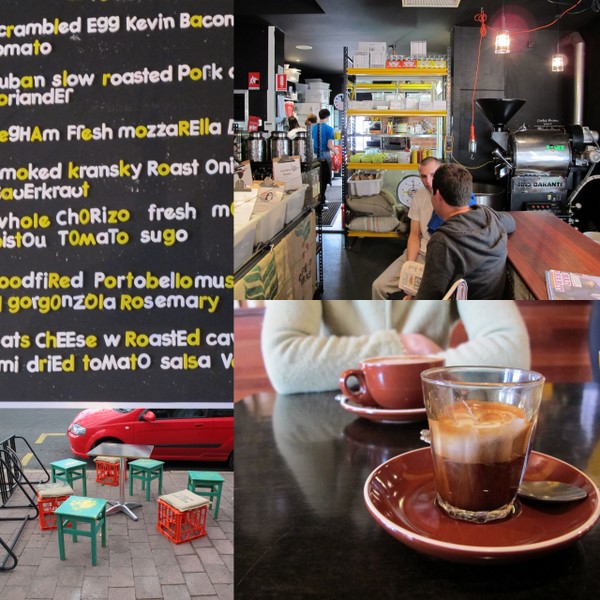 LSR pretty much serve coffee, as they are predominantly a coffee roaster. But they do have a smattering of breakfast, cakes and sandwiches with fashionable fillings (slow roasted pork with chipotle, anyone?). It's order-and-pay-at-the-counter. If there's no room inside (and I pray if you go anytime other than Autumn, there is), perch yourself on a milk crate outside.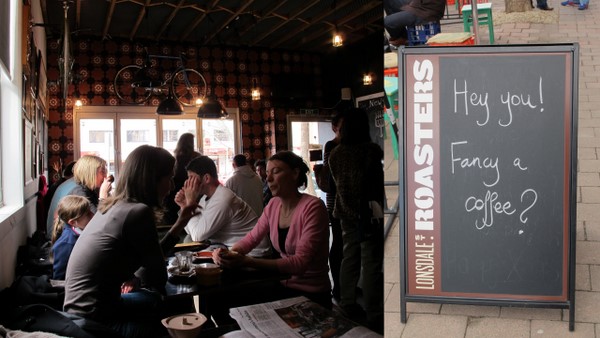 I order a macch and Mum orders a cap, before realising yet again that that's not what she really wanted, but as always not caring enough to change it. As expected, they do that thing that shits me where instead of 1/3 espresso 1/3 milk 1/3 froth dusted with chocolate (let's call it an Australian cappuccino), they latte art the hell out of it so it's basically a flat white with chocolate. Which is fine in this case as it's not really what was wanted anyway but surely the point of a cappuccino is the foam, micro or otherwise (please not this is a generalised rant and not aimed at LSR specifically).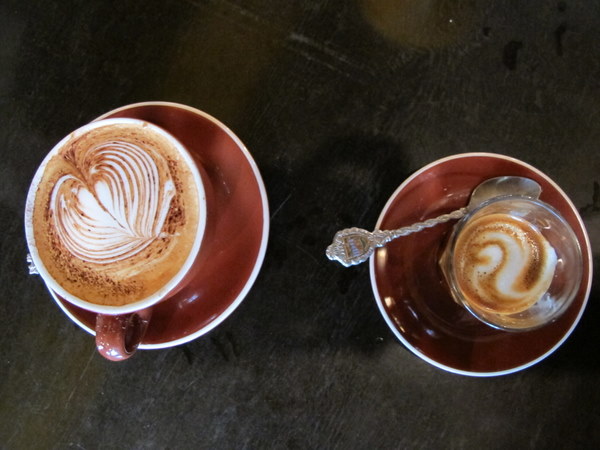 Of course, swings and roundabouts, anywhere you get a flat 'cappuccino' like this, I get a super short and concentrated macch, just the way I like it. So really, I can't complain. Well, I will, but only on principle, and only in the safe confines of the blogosphere, never to anyone's face.
Lonsdale Street Roasters
3/7 Lonsdale Street
Braddon ACT 2612
About me

Sharing easy recipes, hunting down the

best coffee

. Honest accounts, nothing too serious.

Read more...

Popular posts this month…

This work is licensed under a

Creative Commons Attribution-NonCommercial 2.5 Australia License

.

Disclaimer:

All opinions in this blog are mine, an everyday, real-life person. I do not accept payment for reviews and nor do I write sponsored posts. I do not endorse the content of the comments herein.