So by now you probably know the macchiato is my current coffee of choice. I love an espresso or a ristretto, but a few too many black-coffee-on-an-empty-stomach days on a Portuguese holiday kinda cured me of the habit, as did my frugal nature; $3 or more for a shot of coffee with no additions just seems like bad value. A macchiato is also a bet-hedging drink; the milk tempers a short black which may or may not be brilliant, hiding any extra bitterness it may have. Here's a list of 3 places I think make a great one (in no particular order).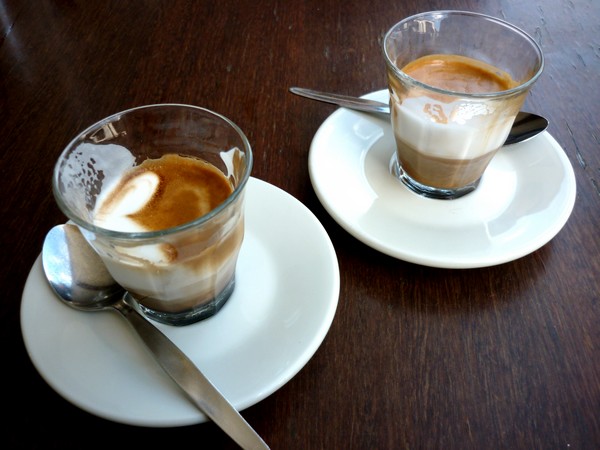 1. Plunge Coffee, Summer Hill
This had been on my wishlist for ages and I wasn't disappointed. Sitting on a street that real estate agents would describe as 'funky' and local council marketing would describe as 'a village', it's a nice place to sit and there's plenty of seating. The coffees here are beautiful and taste as good as they look. A bit steep at $3.50 but the milk is silky smooth and so is the flavour. They use coffee alchemy coffee.
Plunge Cafe
48 Lackey Street,
Summer Hill NSW 2130
(02)9799 9666
www.plungecafe.com.au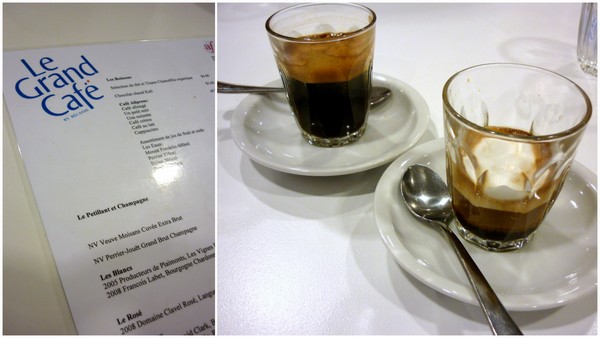 2. Le Grand Café, Clarence Street
The café in the foyer of Alliance Française sells scrummy looking pastries by Bécasse and does more substantial food as well, but I'm more interested in their coffee. All coffees are $3, unless you prepay and buy a bunch at a time and then the work out at $2.50 each. They use Allpress coffee which I like and their macs are not too long with a generous daub of froth. The service is good too.
Le Grand Café
257 Clarence Street,
Sydney CBD NSW 2000
(02) 9267 1755
http://www.afsydney.com.au/Cafe/Default.aspx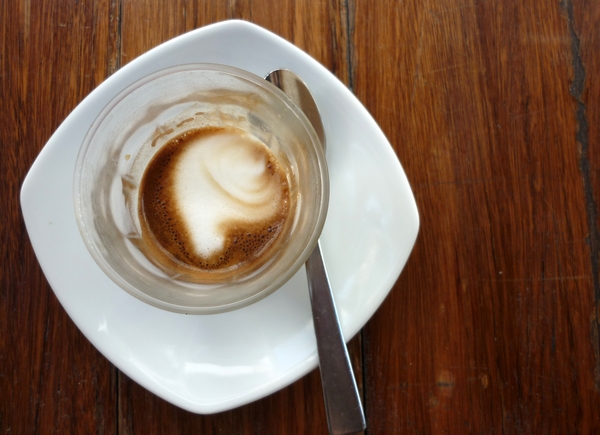 3. Single Origin Roasters, Surry Hills
This macchiato is so ridiculously expensive I considered not recommending Single Origin on that basis. It is also hipster paradise and only open on weekdays. That said for $4 you'll feel no qualms about returning it if it's not to your liking. I've been there quite a few times and have never had to. You also get a choice of beans if you so desire. The branding of this place is such that 250g bags are sold at 15 bucks a pop. Not so rapt on the tiny stools and tables either.
Single Origin Roasters
64 Reservoir Street,
Surry Hills NSW 2010
(02) 9211 0665
www.singleorigin.com.au
About me

Sharing easy recipes, hunting down the

best coffee

. Honest accounts, nothing too serious.

Read more...

Popular posts this month…

This work is licensed under a

Creative Commons Attribution-NonCommercial 2.5 Australia License

.

Disclaimer:

All opinions in this blog are mine, an everyday, real-life person. I do not accept payment for reviews and nor do I write sponsored posts. I do not endorse the content of the comments herein.