Taste of Sydney 8-11 March 2012 – A Day in Pictures
Taste of Sydney is held each year in Centennial Park, and until this year I'd never been. This for two reasons; firstly, you have to buy a ticket to attend (and then pay to be fed) and two I figured fancy restaurants are a bit out of my league. Oh yeah, and crowns. 1 crown = 1 dollar, that is bullshit. But this year all that changed as friends offered Senhor R and I free tickets to come along with them. Huzzah!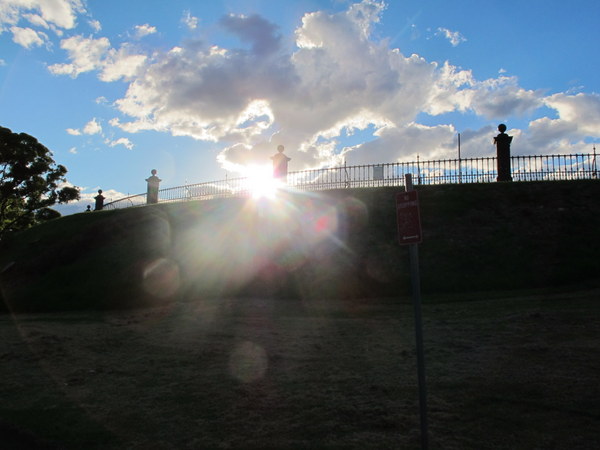 It was a picturesque scene as we made our way through Centennial Park (the long, slightly muddy way).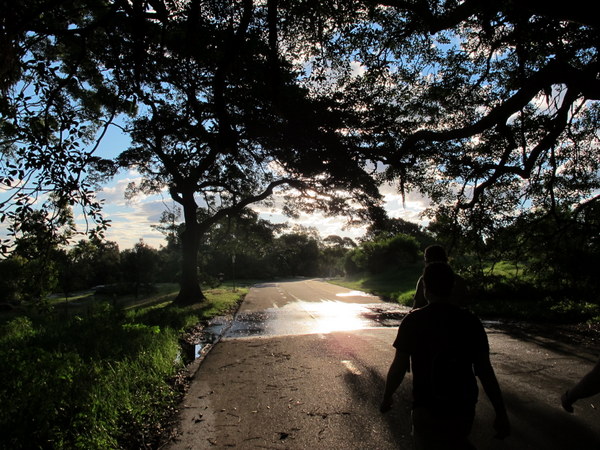 Our silhouettes would be a little wider when the night drew to a close.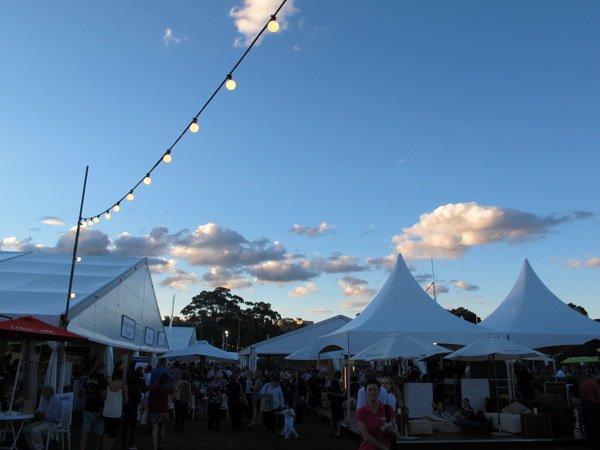 Although it was quite muddy, the lights made things feel festive.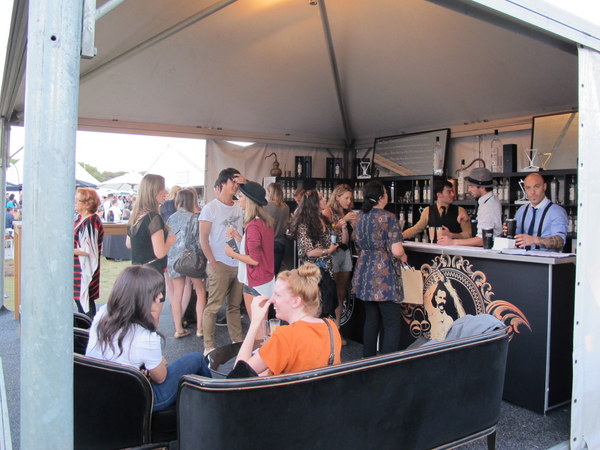 Hipsters be chillin'…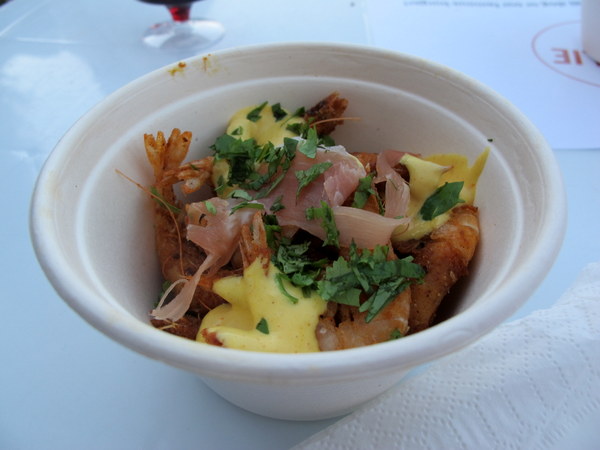 Gorgeously crispy Fried Hawkesbury School Prawns from Quarter 21.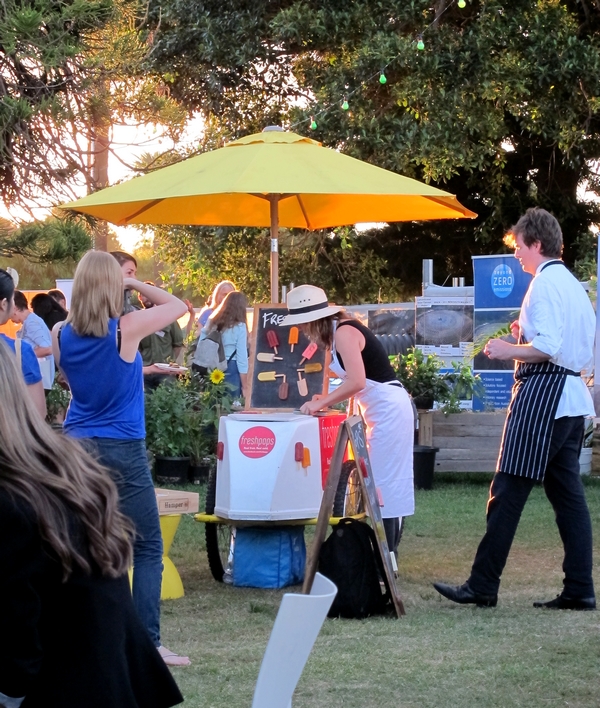 Posicles are all the rage these days – the Fresh Pops cart.
Quarter 21 again with Slow Cooked and Caremelised Short Rib. Divine.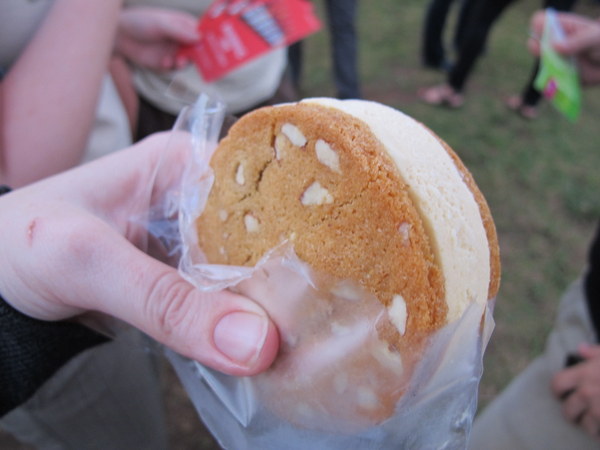 Pat & Stick's Cramel Pecan Ice Cream Sanwich – I couldn't finish it by myself!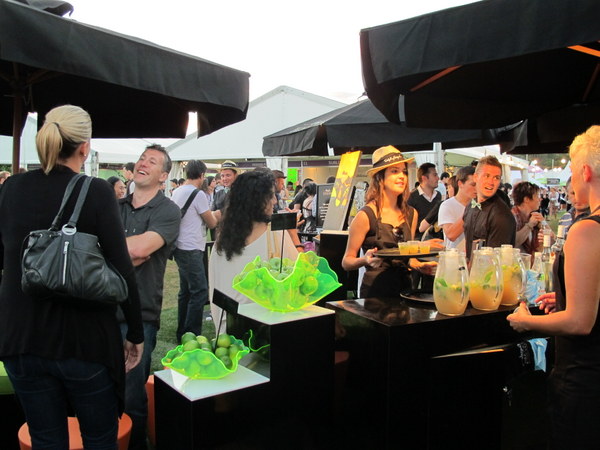 The black label juice bar/cocktail/popup/thingummy. Weird.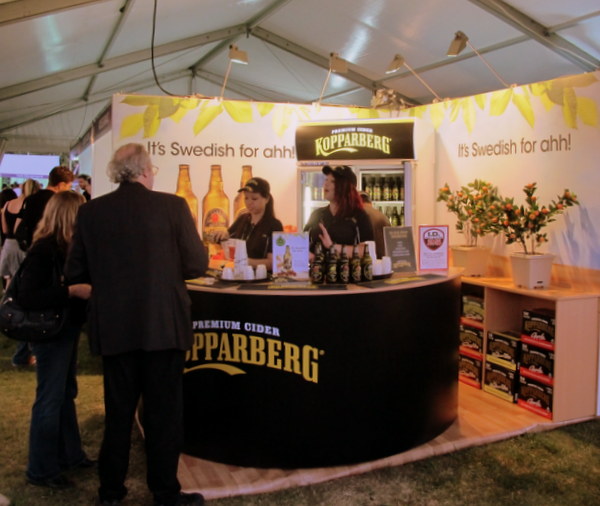 Kopperburg cider. Kicks Rekorderlig's Arse. No contest.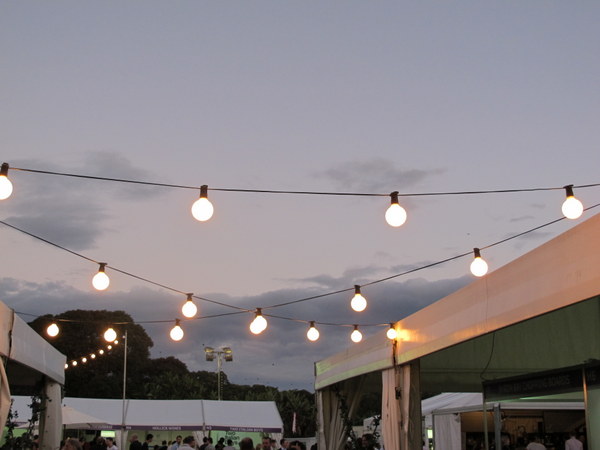 Pretty skies.
McLaren Vale Ale. I'm a fan.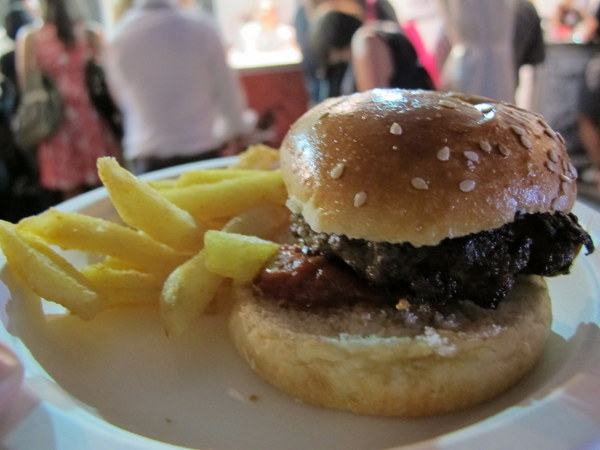 Charlie & Co teensy Burger. It's the first time I'd tried Charlie & Co. it was fine, overpriced though.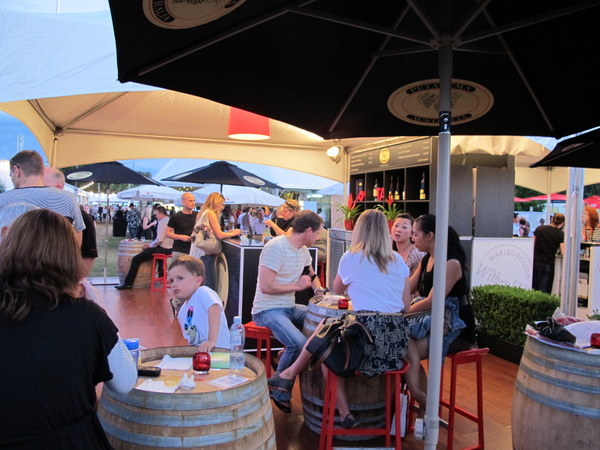 Another bar.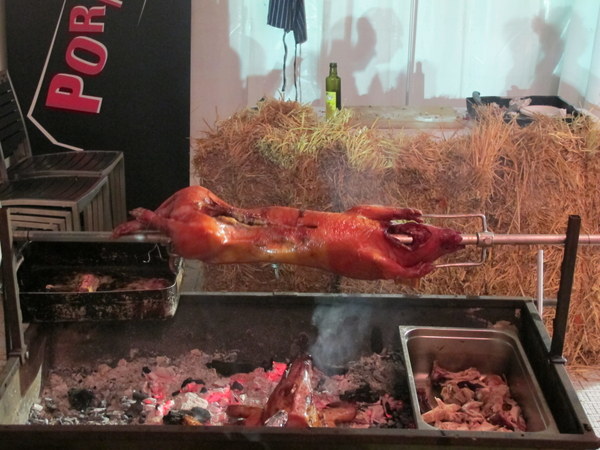 The Suckling Pig at Four in Hand was less than crispy.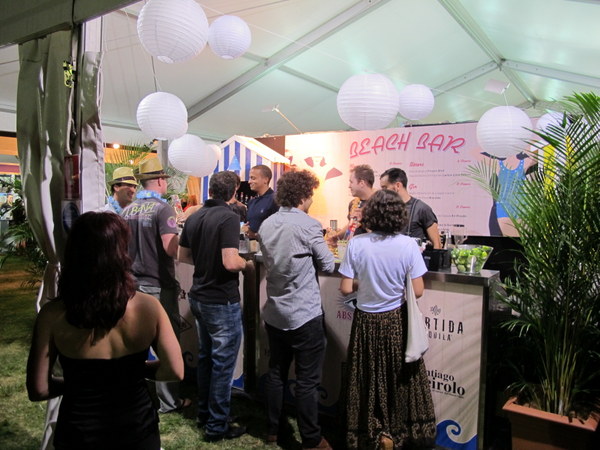 The Beach Bar- best value (anything) in the place.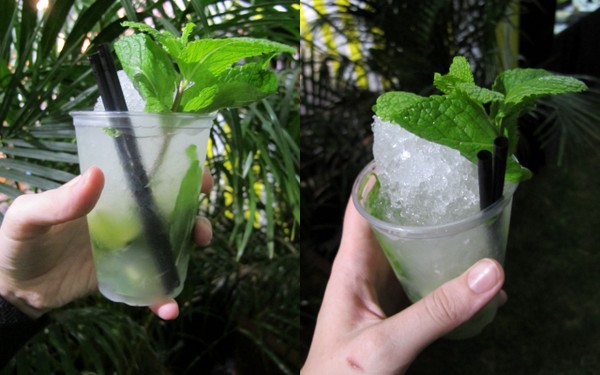 A delectable mojito. 8 bucks/crowns! We were in this weird parallel universe where cocktails are cheaper than wine. Or food. I think it's called Brasil.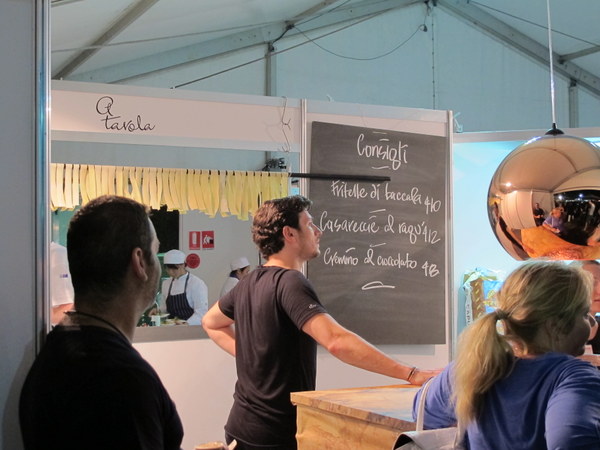 Waiting for pasta at A Tavola. A delicious 3 kinds of meat ragu, to be precise.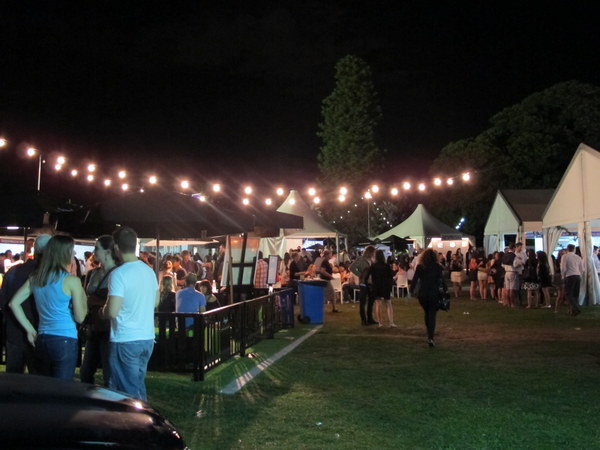 It's really time to go now. But what about our leftover crowns?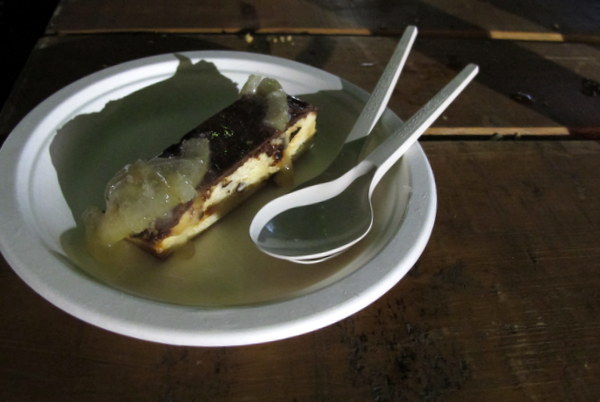 Back to Quarter 21 for dessert – Hokey Pokey Ice cream Sandwich.
A lot of people I spoke to said they were less impressed with this year's line-up than they were in previous years. They stopped serving booze at 9:30pm, and so many people found themselves with a pocketful of crowns and not much to spend them on. On leaving the park, it was pitch black, verging on dangerous as we scrambled for ANZAC parade. But overall it was a fun, if expensive night. I'd go again. With free tix (hint hint).
About me

Sharing easy recipes, hunting down the

best coffee

. Honest accounts, nothing too serious.

Read more...

Popular posts this month…

This work is licensed under a

Creative Commons Attribution-NonCommercial 2.5 Australia License

.

Disclaimer:

All opinions in this blog are mine, an everyday, real-life person. I do not accept payment for reviews and nor do I write sponsored posts. I do not endorse the content of the comments herein.