One of my favourite things to eat in Spain at the dingy tapas bars we frequented was the kind of aioli that tastes like plastic-y American mayo with some garlic thrown in for good measure. I could drink the stuff, in fact, I'm pretty sure I bought some in a Portuguese supermarket post-Spain and inhaled the whole tub. So any time I had a go at making aioli, I'd just mix mass-produced mayo and garlic. And now that aioli is trendy here, that's usually what's served in pubs all around Australia.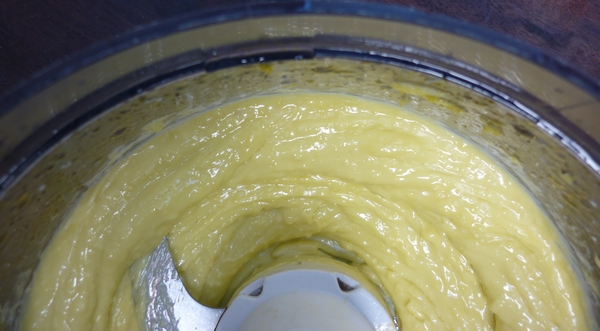 I have always shied away from scientific-sounding processes like 'emulsification' in cooking so you'll forgive me if I only got around to making 'proper' aioli from scratch about a month ago. I figured it wouldn't be worth the effort but boy, was I wrong. And what's more, it goes with pretty much anything savoury – fish, chicken, polenta-crusted potatoes, the list goes on.

To make an aioli you basically do what you would do for a mayonnaise, only using extra virgin olive oil. You blend or mix egg yolks with garlic or herbs until creamy and then, while still mixing, add a large amount of olive oil drop by drop, finishing with a touch of acid like lemon or vinegar. The result is a thick creamy emulsion that will have you licking your fingers with glee, I promise you.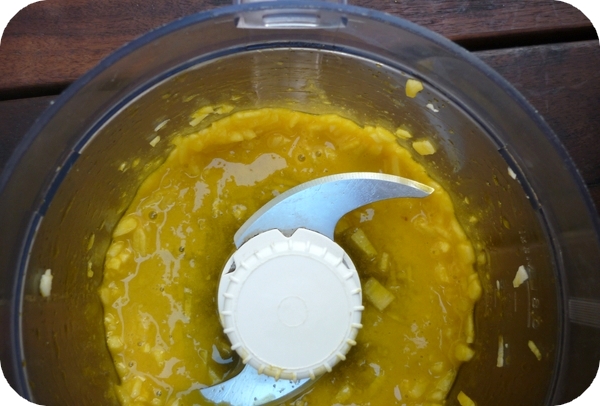 This is a recipe that lends itself to immersion blenders and food processors because the aioli must be constantly in motion or it won't emulsify. Other than that, it is damn near impossible to stuff it up. You could make it too thick but I'm pretty sure no one would complain if you did and anyway you could just add more lemon, vinegar or water.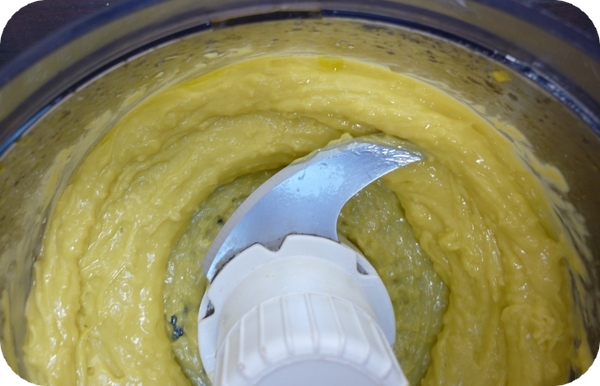 Classic Aioli
4 cloves garlic, chopped
2 egg yolks
2/3 cup extra virgin olive oil
½ teaspoon salt
1 Tablespoon of Lemon juice (more if desired)
Turn food processor on to medium. Add garlic and egg yolks and puree until garlic is extremely fine and egg yolks are very creamy.
Add salt and once dissolved, pour the oil, drop by drop or in a very slow stream into the still running food processor. You may want to use a measuring jug to pour from. It should take a full 5 minutes to add the 2/3 cup oil to the egg and garlic blend.
Add the lemon and blend some more. Transfer to a bowl, chill and serve.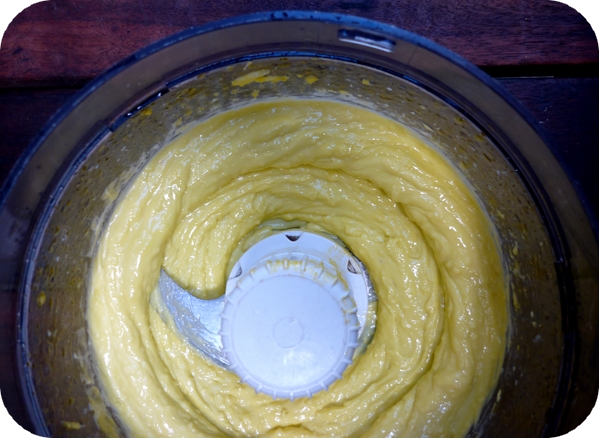 About me

Sharing easy recipes, hunting down the

best coffee

. Honest accounts, nothing too serious.

Read more...

Popular posts this month…

This work is licensed under a

Creative Commons Attribution-NonCommercial 2.5 Australia License

.

Disclaimer:

All opinions in this blog are mine, an everyday, real-life person. I do not accept payment for reviews and nor do I write sponsored posts. I do not endorse the content of the comments herein.