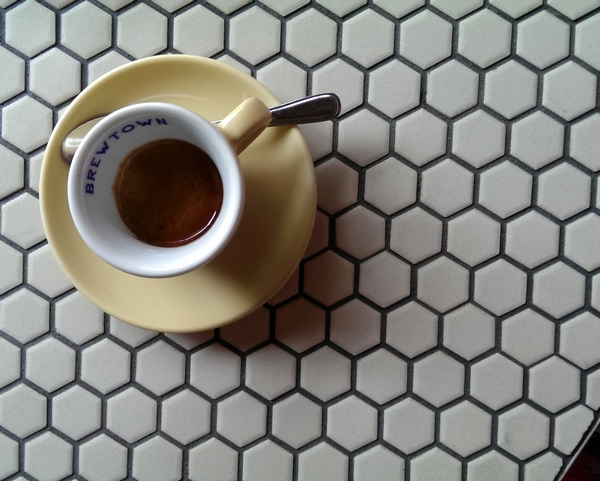 Much has been written (and doubtless, will continue to be written) about Brewtown Newtown, a great addition to the mostly uninspired caffeine scene in the formerly (and now once again?) cutting edge, albeit somewhat crunchy suburb of Newtown. Taking over the ground floor of the lovingly restored barn-like space on O'Connel Street (formerly Berkelouw books), Simon Triggs of Gnome and Charles Cameron of Single Origin Roasters have put together a cracking cafe.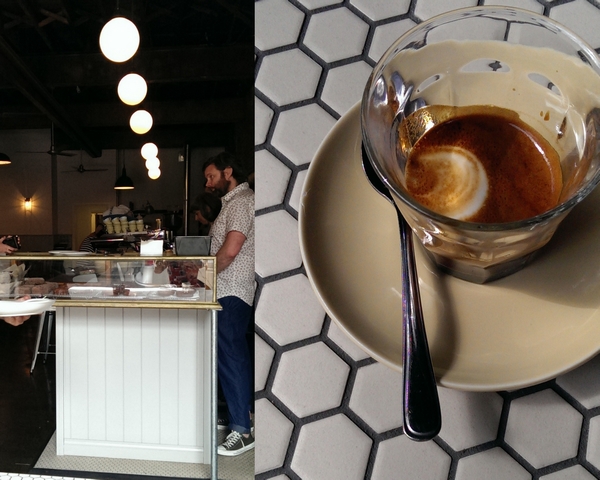 Just off the main drag seems to be the way to play it these days. Brewtown sits on O'Connell Street, which comes off King street. Having visited a handful of times now, I find the service to be very professional; staff seat you, are attentive, and are eager to tell you all about their offerings, especially when it comes to coffee. This is admirable when you consider the place has been an instant hit and is usually packed out; take a sip of your coffee at 9:59, look up at the doorway at 10:00am and it's as if a switch has been flicked to signal that brunch has begun.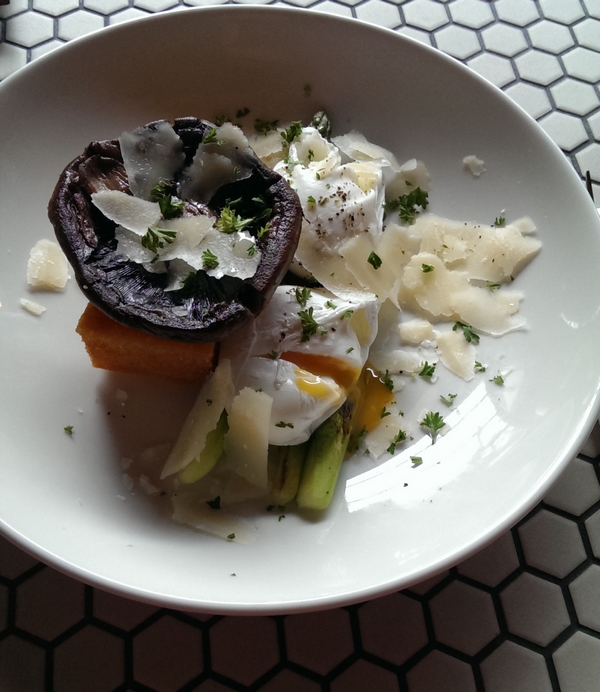 The menu at Brewtown is well crafted enough to make choosing your meal a kind of delicious annoyance, from fruit salad littered with cronut crumbs to beetroot-cured trout on toast to baked (although I'm sure in a decent dousing of fat) polenta wedges served with portobellos and poached eggs to the delicious-looking duck ravioli, and of course, the famous cronuts, it's a tough call.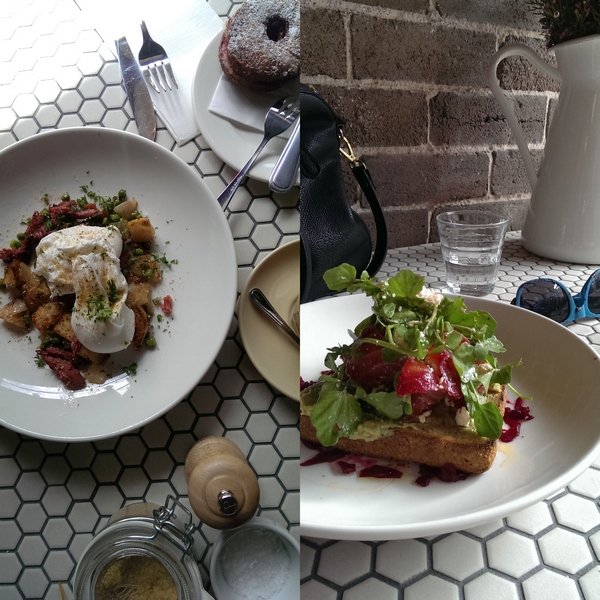 These kids sure know their way around an espresso machine. Each coffee I've had, be it macch or espresso (my go-tos) have been singular and impressive in flavour and I haven't had to wait too long. With their specialty coffee pedigree, Brewtown are currently serving a custom roasted blend from Single Origin Roasters (along with selected Single Origins) but will eventually be roasting themselves.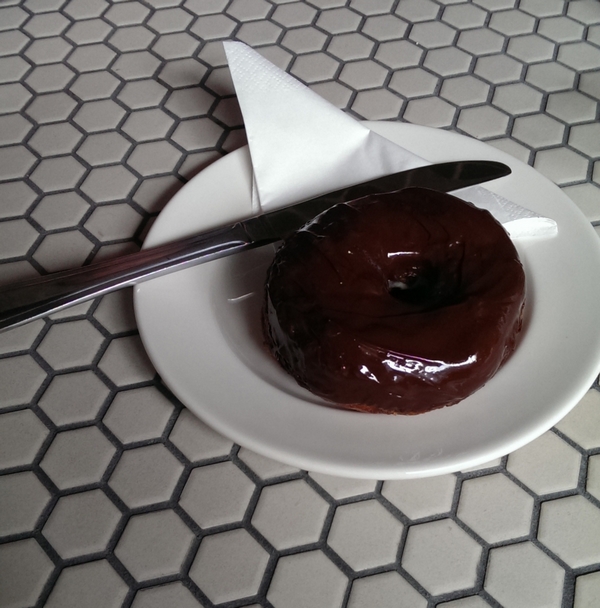 They're also doing the third wave thing as well but I have to say, their filters don't really float my boat. From cold drip to their 'only-one-in-australia steampunk mod filter brewer', my chums and I have been pretty unimpressed. I think I'm going to need to go back and find out more about their methods, maybe take some industry peeps along for the ride. Something may be lost in translation; it just doesn't feel like the filters I've had there are showing the coffee in its best light. I'm looking forward to being proved wrong.
Having said that, this is hands down my fave Sydney cafe to open up in 2013. Somewhere with space, somewhere with style, somewhere professional (neither cooler-than-thou nor slacksadasical), somewhere with a substantial, imaginative yet casual menu, and somewhere with excellent coffee. The cherry on the sundae is that my fave gelato place, Cow & Moon, will be pal-ing up with Brewtown for some upstairs-affogato-project-madness. So stay tuned.


Brewtown Newtown
6-8 O'Connell Street
Newtown NSW 2042
02 9519 2920
About me

Sharing easy recipes, hunting down the

best coffee

. Honest accounts, nothing too serious.

Read more...

Popular posts this month…

This work is licensed under a

Creative Commons Attribution-NonCommercial 2.5 Australia License

.

Disclaimer:

All opinions in this blog are mine, an everyday, real-life person. I do not accept payment for reviews and nor do I write sponsored posts. I do not endorse the content of the comments herein.