Home made Hummus. It's one step up from buying a tub of dip and a box of crackers, and yet somehow, platingt up seems so much more decadent, like a special occasion. People don't generally expect home-made snacks, as shop-bought snacks are neither rare nor expensive nor difficult to come by.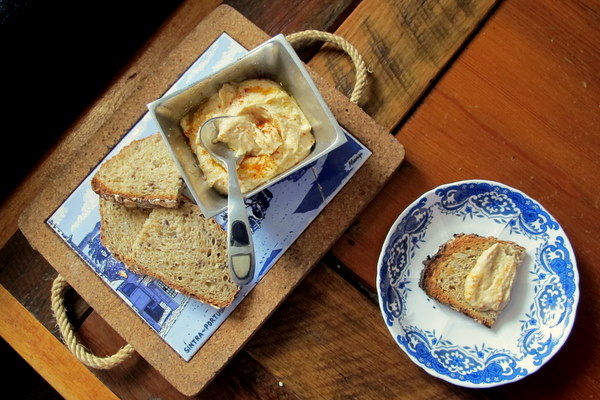 This recipe came from a supermarket magazine, either a Coles or Woolworths one (I'm sorry, I can't recall, I only have the clipping). It never fails. It's great with pita shards or carrot sticks if you're feeling particularly virtuous. I've served it here with some awesome Multigrain Struan that I made in a Brasserie Bread Class the other day.
You could soak dried chick peas (it makes the hummus creamier). You could add coriander (it adds complexity). You could use lemon instead of limes (it's a tad more exotic). But sometimes, isn't it nice to serve up something plain, simple, spur-of-the-moment and yet somehow impressive? Classics are often classics for a reason.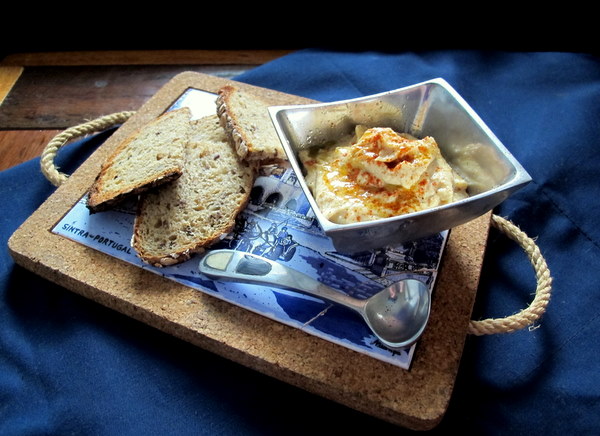 Quick tip: use middle eastern tahini/tahina rather than the rock solid stuff my mum used to buy in health food stores. It's often more expensive than 'anglo' tahini (is there such a thing?) but it's much creamier. Just give it a stir, it's infinitely more stirrable as well.

Piss-Easy Hummus
1 tin of chick peas, undrained
The juice of one lemon
1 Tablespoon Tahini
1 garlic clove, quartered
1-2 Tablespoons extra virgin olive oil
A food processor or immersion blender
Process the chickpeas with half their liquid and all other ingredients. Serve drizzled with olive oil and sprinkled with paprika.
Ever had an impromptu gathering? Inviting people to stay for dinner seems like a grand idea after a few glasses of wine. As you traipse merrily into what passes for a kitchen at you price point and browse through what could be considered a pantry in the broad sense of the word, it still seems like an ok idea. It isn't until you open the fridge and you eyes settle on its only contents: a shrivelled bunch of buk choy and half a tub of greek yogurt that you realise there isn't anything in your house that a normal person would consider dinner. And that's when you panic. Or have another glass of wine.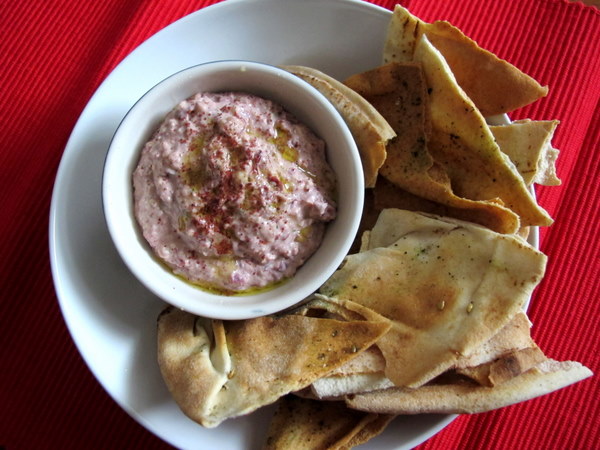 It's in these situations that a well-stocked pantry, although seemingly bereft of food can save the day. Tins of chick peas, oils, spices and some ancient pita bread from the freezer can come together so that you have something resembling those wanky chucky dips and pita chips that cost about $5 a pop in the supermarket.
But the truth is, at impromptu gatherings no one cares what they eat. When people weren't expecting a meal, anything you give them is a bonus. This recipe has saved me many a time in such situations. It's a great snack to crunch on while you peruse the takeaway pizza menu and open that next bottle of vino…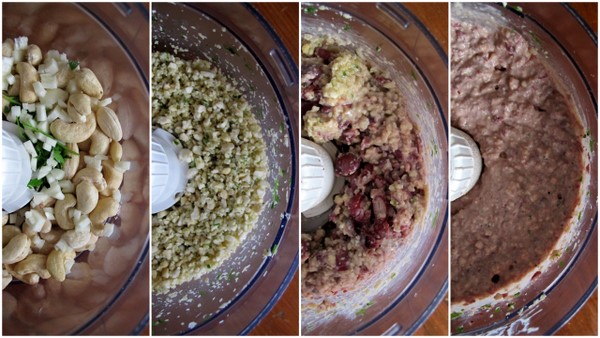 Pita Shards
2-3 pita bread
Olive oil
Salt
Za'atar (use dried oregano if you can't find za'atar)
Turn on the oven to a reasonable temperature. Spray or brush one side of each pita with oil, sprinkle liberally with salt and za'atar and place, topping side up in the oven. Bake about 5 minutes. When dried but not too brown, turn over, spray/brush and sprinkle again and cook the other side.
Repeat with all pitas. When they are cool, smash them into shards. Store in an airtight container, not that you'll have any leftovers.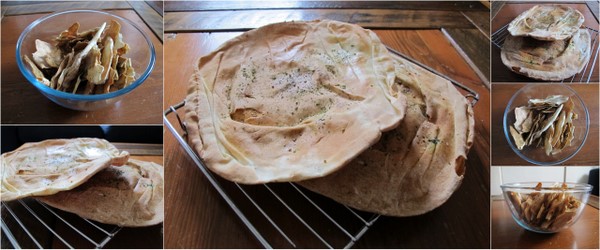 Chunky Three Bean Dip
In a food processor, place:
About ½-1 cup salted cashews (or add some salt if they're raw). Most nuts will work.
2 cloves of garlic, roughly chopped
A small handful of parsley (optional)
Blend until cashews are fine but still have texture.
Add:
1 can 3 bean mix (drained) – you can really use any can of beans you like
The juice of half a lemon
About a teaspoon of ground sumac
A slosh of extra virgin olive oil
Blend until thick and creamy.
At this point, taste the mixture. It's probably too garlicky. I would add, while the processor is running:
2 spoonfulls of greek yogurt or sour cream if you don't have any.
Cracked pepper
More olive oil
A dash of balsamic vinegar
A pinch of sugar or a teaspoon
Blend for a bit. Just make sure the mix stays thick, almost stiff and all will be dandy.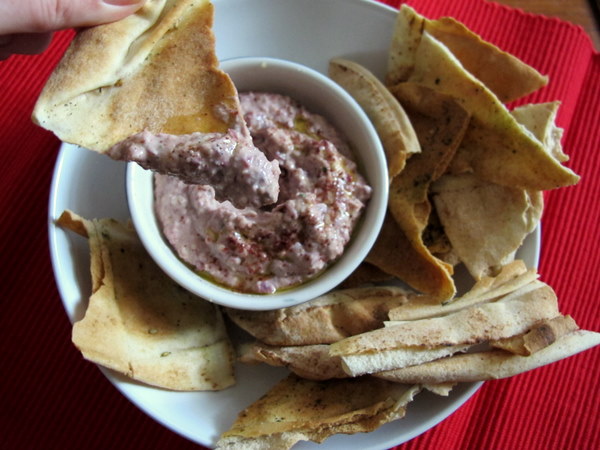 About me

Sharing easy recipes, hunting down the

best coffee

. Honest accounts, nothing too serious.

Read more...

Popular posts this month…

This work is licensed under a

Creative Commons Attribution-NonCommercial 2.5 Australia License

.

Disclaimer:

All opinions in this blog are mine, an everyday, real-life person. I do not accept payment for reviews and nor do I write sponsored posts. I do not endorse the content of the comments herein.