Home made Hummus. It's one step up from buying a tub of dip and a box of crackers, and yet somehow, platingt up seems so much more decadent, like a special occasion. People don't generally expect home-made snacks, as shop-bought snacks are neither rare nor expensive nor difficult to come by.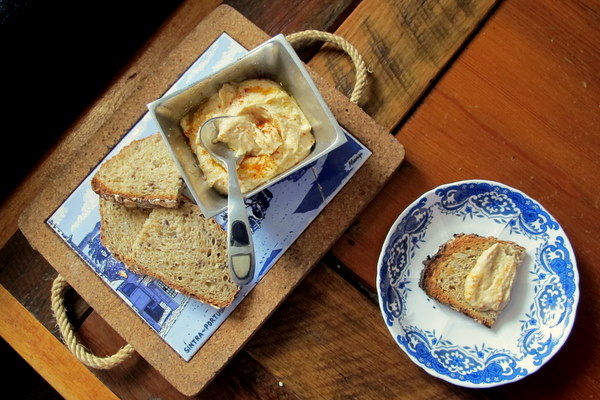 This recipe came from a supermarket magazine, either a Coles or Woolworths one (I'm sorry, I can't recall, I only have the clipping). It never fails. It's great with pita shards or carrot sticks if you're feeling particularly virtuous. I've served it here with some awesome Multigrain Struan that I made in a Brasserie Bread Class the other day.
You could soak dried chick peas (it makes the hummus creamier). You could add coriander (it adds complexity). You could use lemon instead of limes (it's a tad more exotic). But sometimes, isn't it nice to serve up something plain, simple, spur-of-the-moment and yet somehow impressive? Classics are often classics for a reason.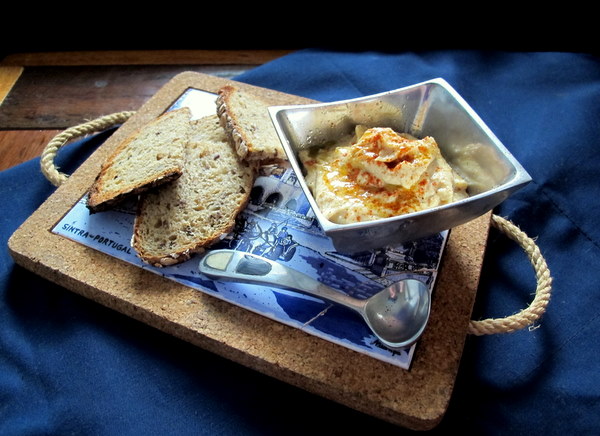 Quick tip: use middle eastern tahini/tahina rather than the rock solid stuff my mum used to buy in health food stores. It's often more expensive than 'anglo' tahini (is there such a thing?) but it's much creamier. Just give it a stir, it's infinitely more stirrable as well.

Piss-Easy Hummus
1 tin of chick peas, undrained
The juice of one lemon
1 Tablespoon Tahini
1 garlic clove, quartered
1-2 Tablespoons extra virgin olive oil
A food processor or immersion blender
Process the chickpeas with half their liquid and all other ingredients. Serve drizzled with olive oil and sprinkled with paprika.
About me

Sharing easy recipes, hunting down the

best coffee

. Honest accounts, nothing too serious.

Read more...

Popular posts this month…

This work is licensed under a

Creative Commons Attribution-NonCommercial 2.5 Australia License

.

Disclaimer:

All opinions in this blog are mine, an everyday, real-life person. I do not accept payment for reviews and nor do I write sponsored posts. I do not endorse the content of the comments herein.