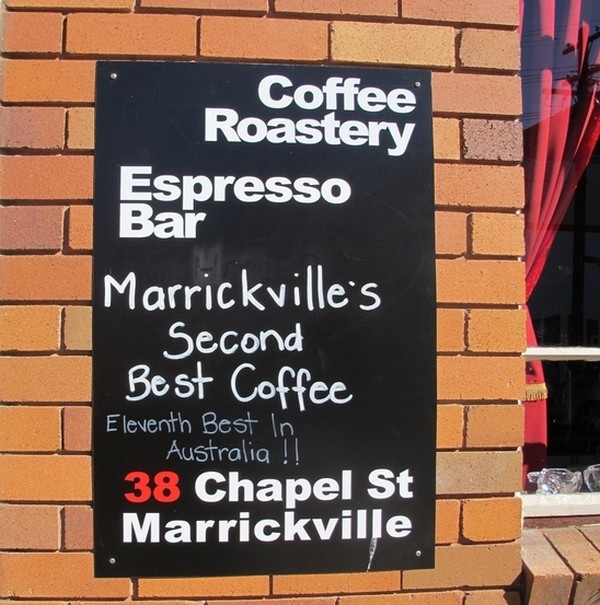 You've gotta love a coffee place that bills itself as 'the second best coffee in Marrickville' (and the 11th best in Australia). Regardless of the quality of their coffee, its fair to assume they have a sense of humour. At least, that was my logic the first time I tried to go to Whole Bean, on a Saturday, but the joke was on me as at that point, they weren't open Saturdays (they are now), so I added them to my list for sometime soon.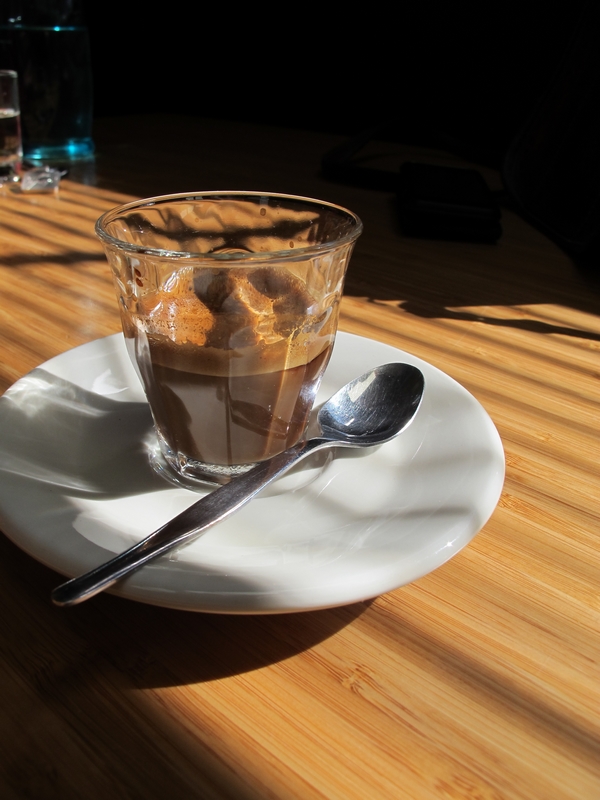 'Sometime soon' came sooner than I thought, as one gorgeous day last week I headed there with my partner in coffee and in life to try the second best coffee in Marrickville. Whole Bean is housed in a Marrickville Warehouse just off Victoria Road, and comprised of a coffee roaster, syphon bar and more edison light bulbs than you can poke a stick at, not to mention recycled coffee sacks and velvet curtains. It's a cavernous space, and one you can rent out for functions, should you be so inclined. The space is large and there's plenty of seating, another benefit of many cafes in this part of town.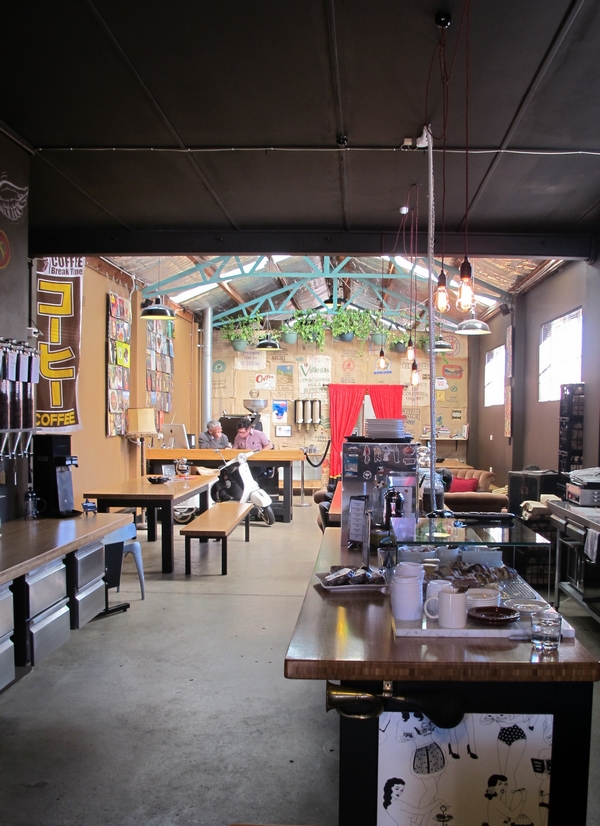 Our coffee arrives and my macch looks suspiciously like a ristretto. I return it and they make me a macch at lightning speed. Maybe it's because when I was a kid, my mum used to give me the foam off her cappucino after a morning's grocery shopping, but I'm a fan of a macch with plenty of foam, and this one doesn't deliver. However, it's a good macch. My partner's picollo impresses the pants off him, thankfully not literally, but it has a the deep, solid and well rounded flavour that stands up to the generous slosh of milk you get in a picollo.
It seems counter intuitive, but there's more good coffee in Marrickville than there is in somewhere like Newtown. Maybe it has something to do with the abundance of warehouses (and thus coffee roasters), but then how would you explain Surry Hills? Either way, Whole Bean is a solid coffee choice in a solid coffee suburb. We'll be back.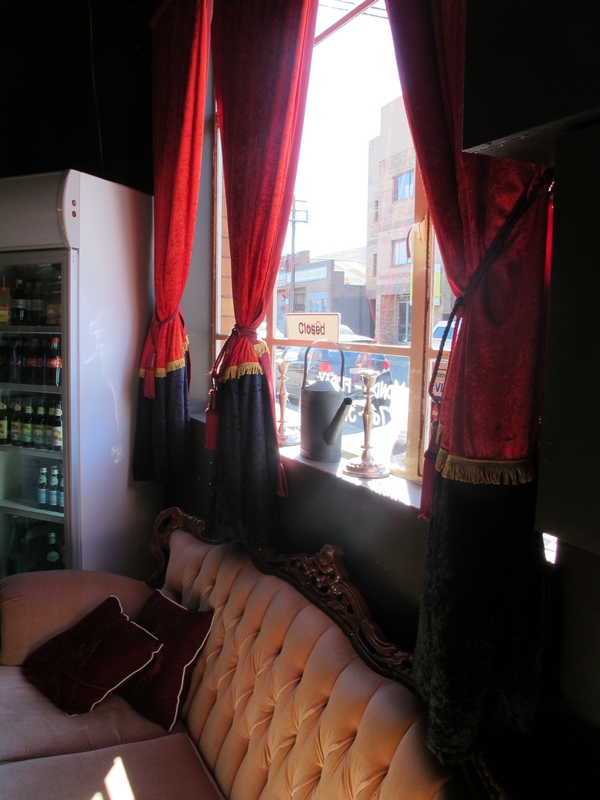 Whole Bean
38 Chapel Street
Marrickville NSW 2204
02 9565 4063
http://www.wholebean.com.au/
Monday to Friday: 7:00am – 3:00pm
Saturday: 8:00am – 3:00pm
Closed Sundays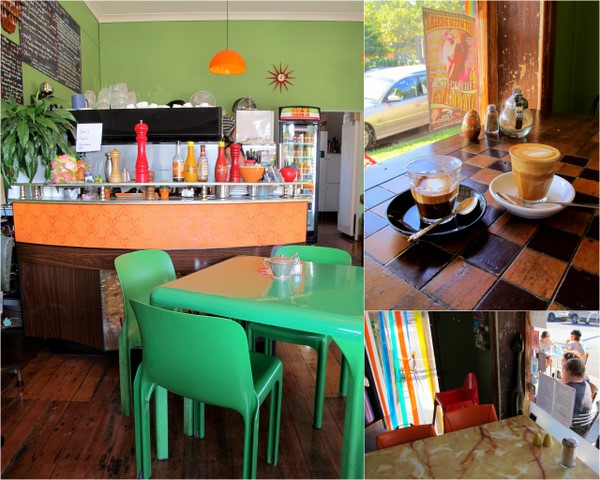 Who doesn't love the inner west? With its rockabilly, gritty aesthetic, it's mostly-gentrified streets, its plethora of ethnic restaurants. There's always something to do, something to see. Every day is a photo opp for one of those clichéd photographic exhibitions City of Sydney puts on in Hyde Park about the real/dark side of/contrasting Sydney – a nun smiling arm in arm with a drag queen, a beaming Italian man out the front of his bakery next door to a brothel. It's a Sydney that may or may not exist, depending on where you are and who you talk to.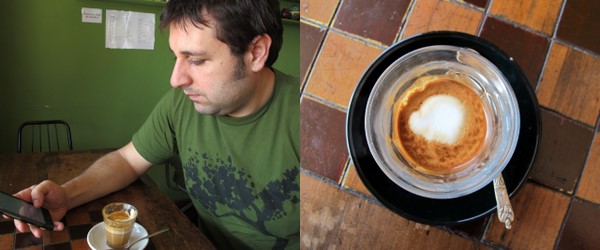 One place that definitely exists is the Petty Cash Café, a retro marvel on the Marrickville/Enmore border right next to Enmore Park. One Saturday morning Rui and I are just driving around, drinking in the visuals when we spot it on a sun-drenched corner. We pull over next to a couple of drool-worthy vintage cars and high tail it across the road to nab a table. Never mind the fact that we've already had a coffee this morning- I'll break my one-coffee-a-day rule for the chance to try somewhere new.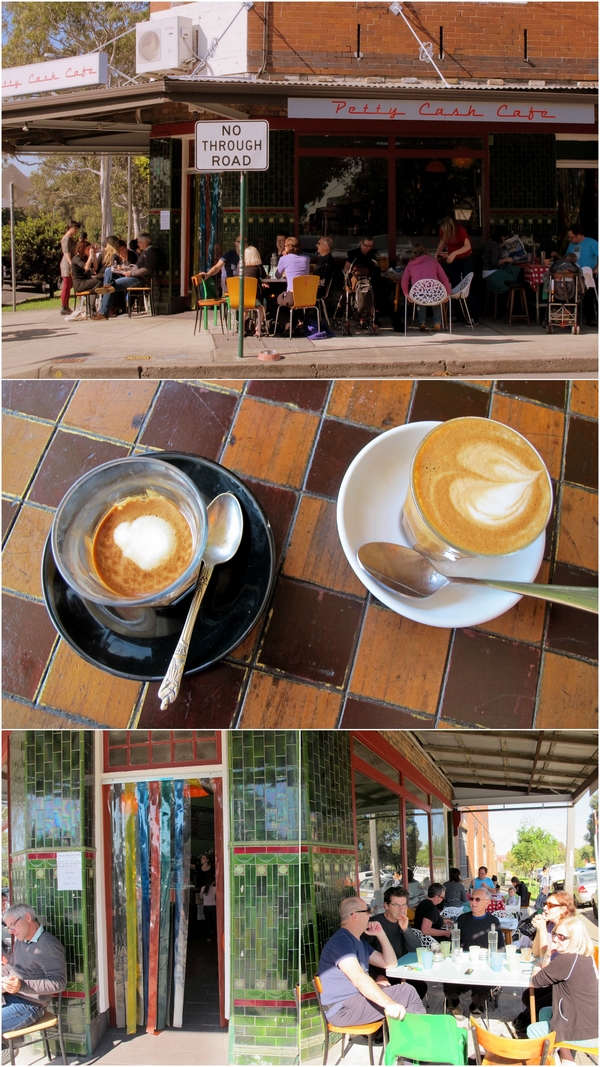 Petty Cash Cafe is one of those places that just begs to be photographed. Perched on the leafy Victoria road it has the retro/rockabilly vibe that I find so much more comfortable than the bare ligtbulbs, concrete floors and upcycled bicycle seat stools of the hipster aesthetic, although those things have their place as well. I love the clashing green/orange/red/warm timber, the retro furniture, the zany sugar bowls, the clientele and staff in the kind of getup I could never even envisage. It's a feast for the eye.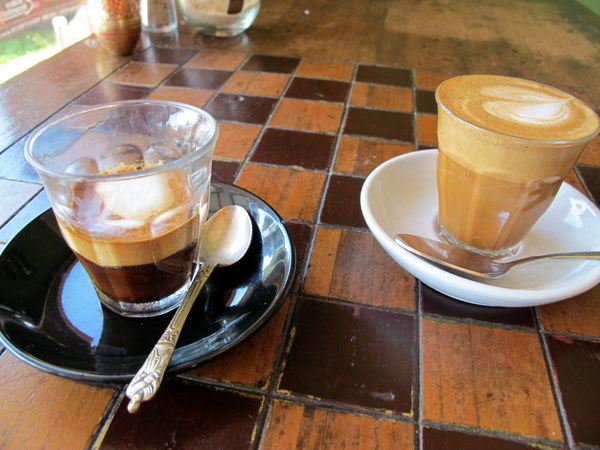 We plonk ourselves down at a chessboard table and order our standards. The food is served on mismatched china, although we don't partake. The cafe offers what you'd expect- all day breakfast, gluten-free baked treats, lunch offerings and delicious coffee. I'd love to come back and have breakky some time but we don't seem to do that much anymore.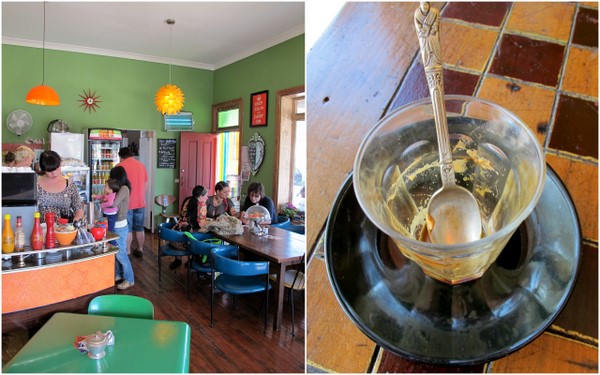 Our coffees arrive and there's no need to rush. I sit and look out the window at the park which, from this angle actually looks pretty amazing as Rui, true to form, plays with his phone. I people watch inner-west parents weilding SUV-sized prams, goths and hipsters taking their Saturday morning stroll side by side, kids clambering over the newly erected playground and an old lady wheeling her groceries back from the Metro. Now all we need is a nun and a drag queen and we'll be right to set up in Hyde Park…

Miss Petty Cash
68 Victoria Road
Marrickville 2204
(02) 9557 2377
About me

Sharing easy recipes, hunting down the

best coffee

. Honest accounts, nothing too serious.

Read more...

Popular posts this month…

This work is licensed under a

Creative Commons Attribution-NonCommercial 2.5 Australia License

.

Disclaimer:

All opinions in this blog are mine, an everyday, real-life person. I do not accept payment for reviews and nor do I write sponsored posts. I do not endorse the content of the comments herein.