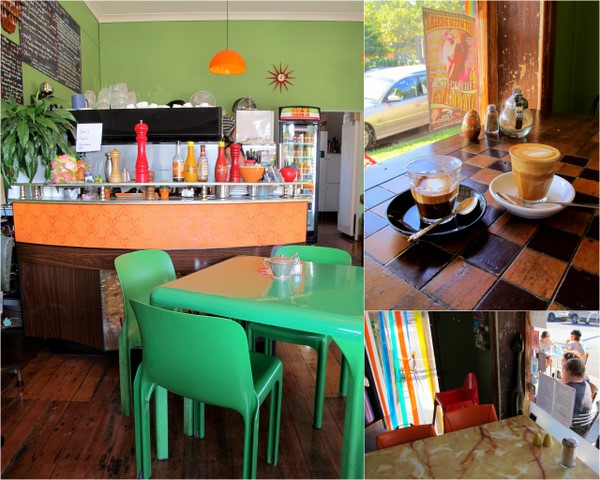 Who doesn't love the inner west? With its rockabilly, gritty aesthetic, it's mostly-gentrified streets, its plethora of ethnic restaurants. There's always something to do, something to see. Every day is a photo opp for one of those clichéd photographic exhibitions City of Sydney puts on in Hyde Park about the real/dark side of/contrasting Sydney – a nun smiling arm in arm with a drag queen, a beaming Italian man out the front of his bakery next door to a brothel. It's a Sydney that may or may not exist, depending on where you are and who you talk to.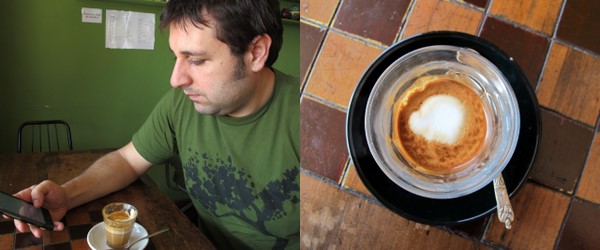 One place that definitely exists is the Petty Cash Café, a retro marvel on the Marrickville/Enmore border right next to Enmore Park. One Saturday morning Rui and I are just driving around, drinking in the visuals when we spot it on a sun-drenched corner. We pull over next to a couple of drool-worthy vintage cars and high tail it across the road to nab a table. Never mind the fact that we've already had a coffee this morning- I'll break my one-coffee-a-day rule for the chance to try somewhere new.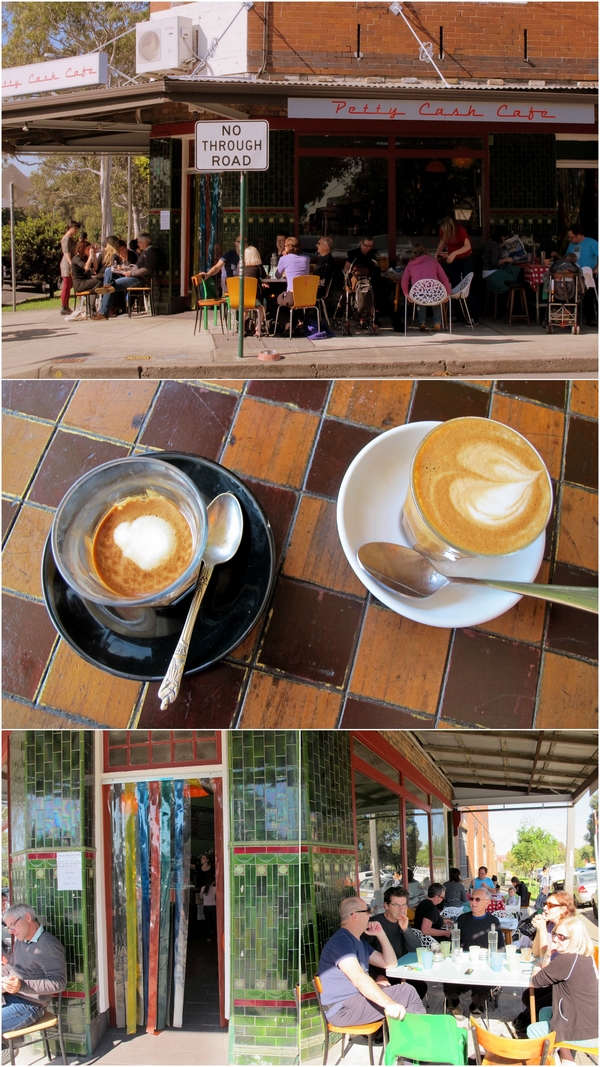 Petty Cash Cafe is one of those places that just begs to be photographed. Perched on the leafy Victoria road it has the retro/rockabilly vibe that I find so much more comfortable than the bare ligtbulbs, concrete floors and upcycled bicycle seat stools of the hipster aesthetic, although those things have their place as well. I love the clashing green/orange/red/warm timber, the retro furniture, the zany sugar bowls, the clientele and staff in the kind of getup I could never even envisage. It's a feast for the eye.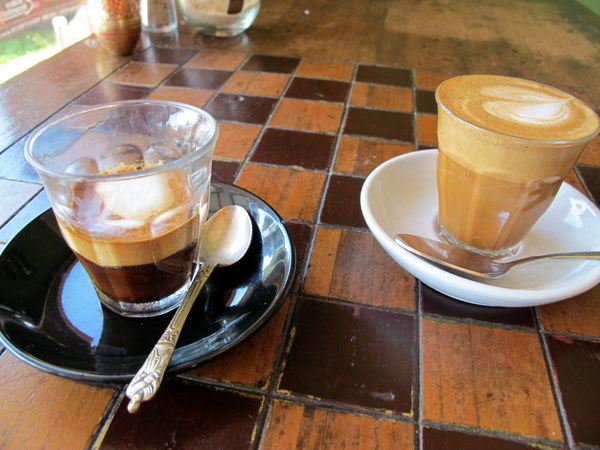 We plonk ourselves down at a chessboard table and order our standards. The food is served on mismatched china, although we don't partake. The cafe offers what you'd expect- all day breakfast, gluten-free baked treats, lunch offerings and delicious coffee. I'd love to come back and have breakky some time but we don't seem to do that much anymore.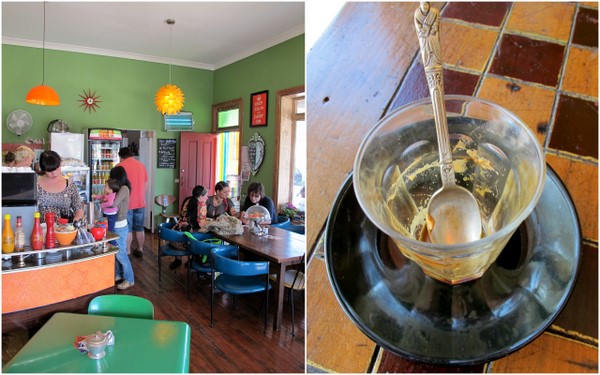 Our coffees arrive and there's no need to rush. I sit and look out the window at the park which, from this angle actually looks pretty amazing as Rui, true to form, plays with his phone. I people watch inner-west parents weilding SUV-sized prams, goths and hipsters taking their Saturday morning stroll side by side, kids clambering over the newly erected playground and an old lady wheeling her groceries back from the Metro. Now all we need is a nun and a drag queen and we'll be right to set up in Hyde Park…

Miss Petty Cash
68 Victoria Road
Marrickville 2204
(02) 9557 2377
About me

Sharing easy recipes, hunting down the

best coffee

. Honest accounts, nothing too serious.

Read more...

Popular posts this month…

This work is licensed under a

Creative Commons Attribution-NonCommercial 2.5 Australia License

.

Disclaimer:

All opinions in this blog are mine, an everyday, real-life person. I do not accept payment for reviews and nor do I write sponsored posts. I do not endorse the content of the comments herein.