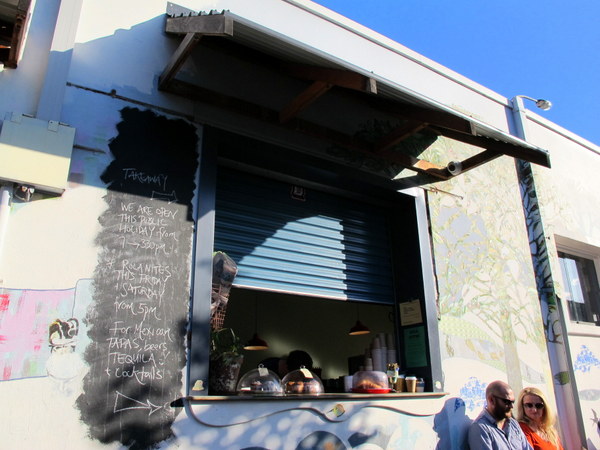 Well, aren't I a lucky little caffeine addict. Truly spoiled for coffee choice in my neck of the woods, I often find I'm a tad blasé about what's on offer. So it's always a nice surprise to venture out of this sprawling city of Sydney a little further afield and find a brilliant coffee spot. Whaddya know kids? The world doesn't begin and end with Sydney.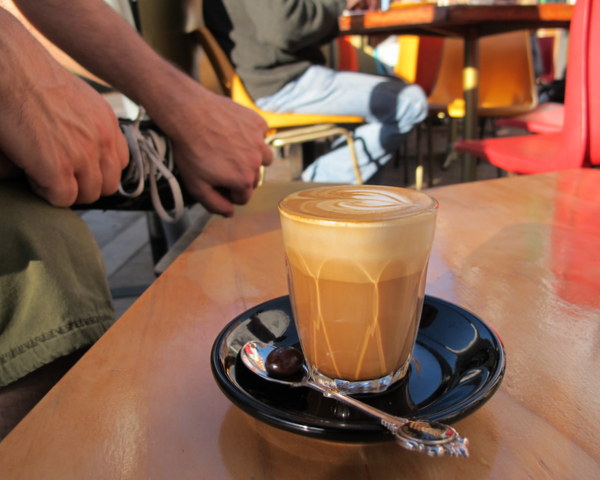 I can't help but think the common threads among the cafés I love- vintage furniture, bearded baristas, bikes on the wall are kind of the hipster's equivalent of going to Paris and only eating at McDonalds. These cafés are familiar, non-threatening. I know what to expect from them. They're a genre, a brand if you will. And I'm pretty brand-loyal these days. Whether this is a good or a bad thing, I'm not sure.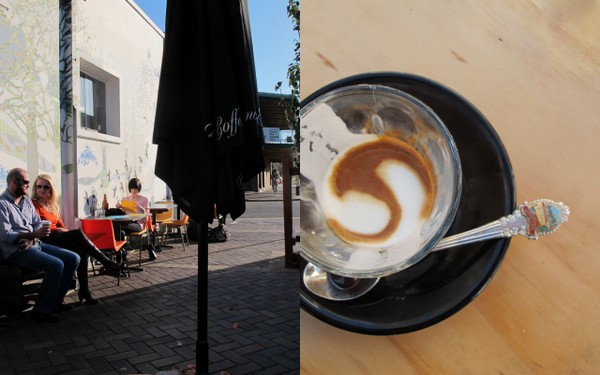 Anyway, I've checked out Rolador in Hamilton a few times now, and I have to say I'm impressed. Like many great things in my life, it was my gorgeous boyfriend's idea, as was this post. There is indeed a roller door on one side (facing the station) serving takeaways, with a bunch of benches, tables and chairs scattered around. Inside it's all eames-era vinyl chairs and kitsch knick knacks, but we find ourselves a seat outside and it's not long before someone comes over to take our order.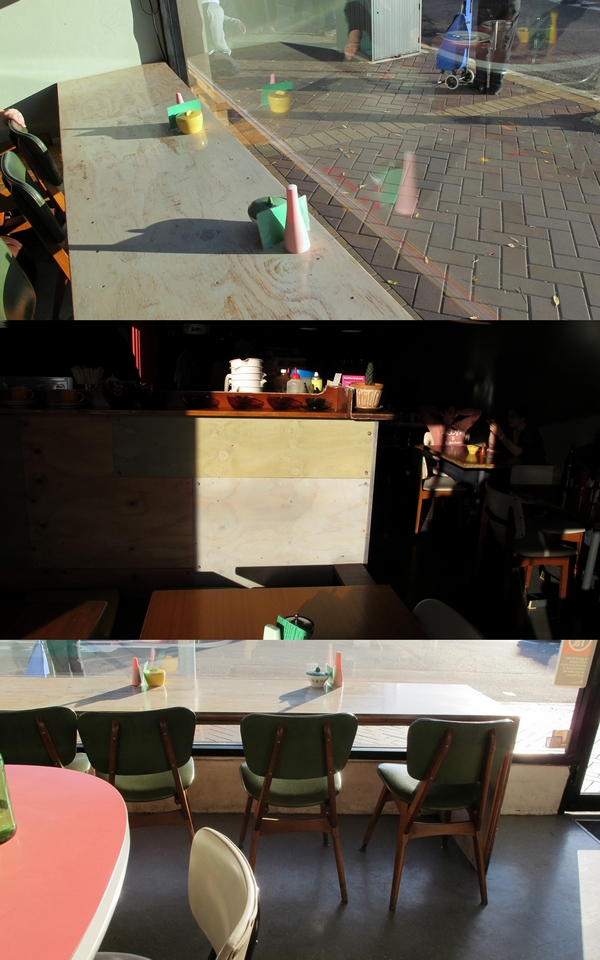 Perched on a sun-drenched corner, seconds from Hamilton station and open seven days a week, I find myself wishing Rolador were my local. Friendly staff, retro touches, good coffee and home-baked treats, even Mexican tapas, whatever the hell that is, at night sometimes. And I love a café where you can literally see you train pull up.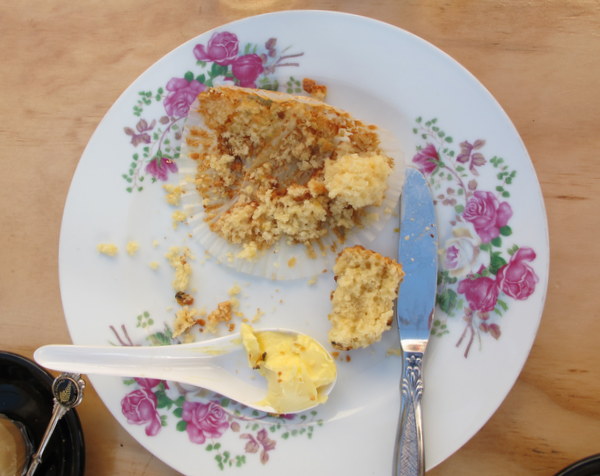 We weren't catching a train that day, but if we were I'd be willing to miss it for this oh-so-lemony lemon muffin we chose, which was more like cake really. We bantered back and forth with the waiter about what qualifies as cake. My macch was no slouch either, and my man pronounced his piccollo a success.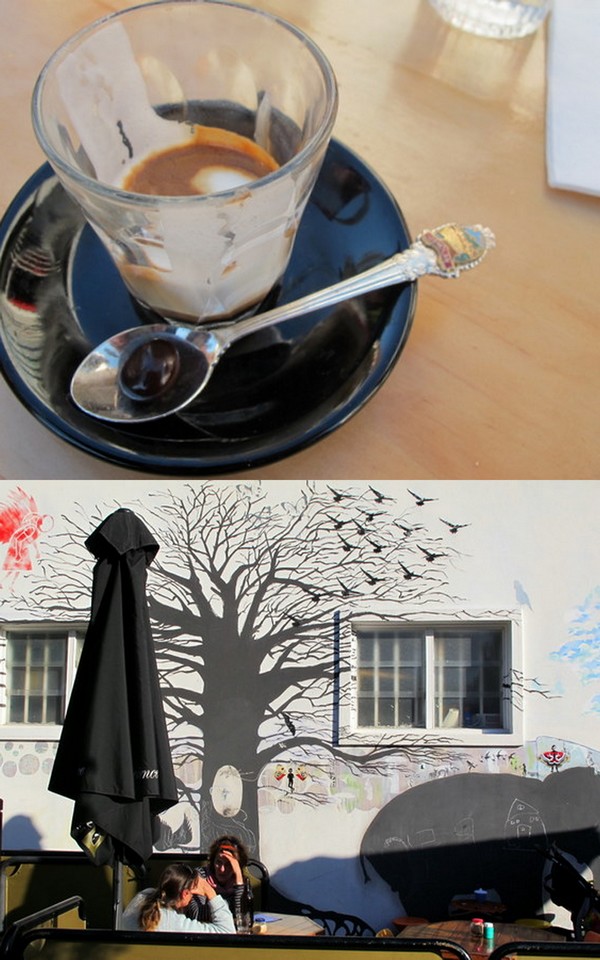 It was so pleasant in the sun we sat for some time, spreading butter from our laksa spoon on our lemon cake/muffin and sipping coffee in a reasonably sophisticated manner. I even refrained from dunking the cake in my coffee.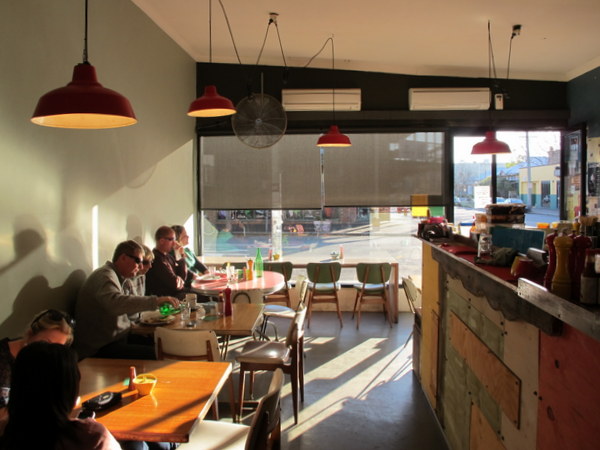 If I lived in Newcastle, I'd be pretty happy with this place. The coffee is good, they offer a decent spread of homemade-looking (in a good way) cakes etc. on the counter, the menu looks solid, and the vibe was relaxed, friendly, and not the least bit pretentious. We'll be back.
Rolador
1 Beaumont Street
Hamilton, NSW 2303
02 4969 1786
About me

Sharing easy recipes, hunting down the

best coffee

. Honest accounts, nothing too serious.

Read more...

Popular posts this month…

This work is licensed under a

Creative Commons Attribution-NonCommercial 2.5 Australia License

.

Disclaimer:

All opinions in this blog are mine, an everyday, real-life person. I do not accept payment for reviews and nor do I write sponsored posts. I do not endorse the content of the comments herein.