If food blogging means you can fly the length of this great brown land to spend the weekend eating and drinking  yourself stupid with kindred foodie spirits you've met once, then I don't see a downside.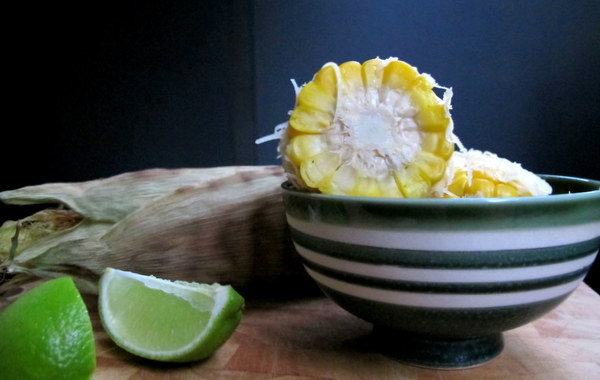 I spent last weekend in Perth with two awesome food bloggers, hosts, tour guides and, dare I say it, friends Heather and Ai-Ling, who showed me all 'the good Perth'  has to offer. We did cafes, small bars, markets, breakfast, the list goes on. They planned out every minute of my trip but somehow it was a laid back weekend. Seriously guys, get your foodie tours of Perth business going soon. You'd make an absolute mint.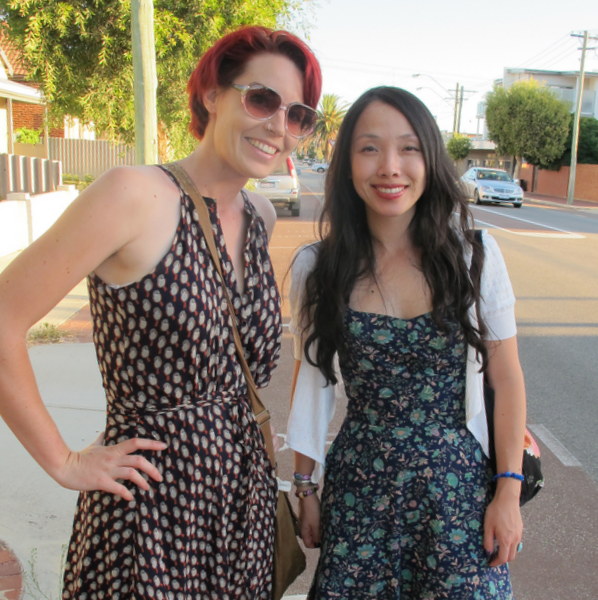 At the Subiaco farmers' markets, I picked up a swag of corn cobs and limes. I had no plans for them, other than perhaps to grill them on the BBQ. After a night stumbling through small bars and drinking out a of jam jars we found ourselves in a bookshop and I found myself thumbing through Lonely Planet's 'The World's Best Street Food', where a recipe for elote (corn cobs) caught my eye.
This Mexican/US recipe is the kind gracing the menus of many an up-to-the-minute dive bar or slider-serving eatery in urban Australia these days. Now you can start your own Americana/Mexicana shack right in your own living room with the surprising flavour combo of corn, lime, mayo and cheese.  Elote goes great with any virtually flavourless cerveza such as Mexico's Corona or Korea's Hite (but for God's sake, not Quilmes, NEVER EVER drink that), just stuff a lime wedge down the bottle's gullet for a bit of zing. We ate these on the beach in Perth at the end of a long hot day, watching the gorgeous sunset  over the sea.

Elote asado
Grilled corn cobs
(Adapted from Lonely Planet's The World's Best Street Food)
Makes 12 mini cobs
You will need:
4 large corn cobs, husks on (each whole cob should make 3-4 mini cobs)
4 juicy limes, cut into quarters – ¼ of a juicy lime per 'mini cob'
About 8 teaspoons of mayo – about ½ teaspoon per cob find out how many cups this is!
100g freshly grated parmesan or romano cheese – I used pecorino
Heat up your grill or BBQ until it is quite hot. Place the cobs, in their husks, on the grill, turning every few minutes or so. They will take a long time to cook, probably 30 or 40 minutes depending on the heat of your grill, but trust me, it is well worth the wait to have those gorgeous charred morsels popping in your mouth. You will know when they are ready when the husks are blackened and burnt to a crisp.
The cobs will be quite hot so you will may need to wear oven gloves to remove their husks. You could also wait a while and let them cool slightly, but the joy of eating the corn hot is kind of the point and anyway, after waiting so long for them to be ready, you're probably starving. De-husk them ASAP and cut them into thirds or quarters.
The rest is simple – rub each mini cob well with a lime wedge, smear on some mayo and then roll it in grated cheese. Serve immediately and with beer.
As this is a street food  there are many variations. Most commonly lime, sour cream and chilli powder are used. You can also use salt instead of cheese. Go nuts!
About me

Sharing easy recipes, hunting down the

best coffee

. Honest accounts, nothing too serious.

Read more...

Popular posts this month…

This work is licensed under a

Creative Commons Attribution-NonCommercial 2.5 Australia License

.

Disclaimer:

All opinions in this blog are mine, an everyday, real-life person. I do not accept payment for reviews and nor do I write sponsored posts. I do not endorse the content of the comments herein.