The Campsie Food Festival, June 4th 2011
If there were ever a reason to block off a main road, it's food. Every year, the City of Campsie and various sponsors close down Beamish Street and Anzac mall, turning it into a bustling marketplace. Local businesses whack tables out the front of their stores to sell their wares and food stalls line the streets.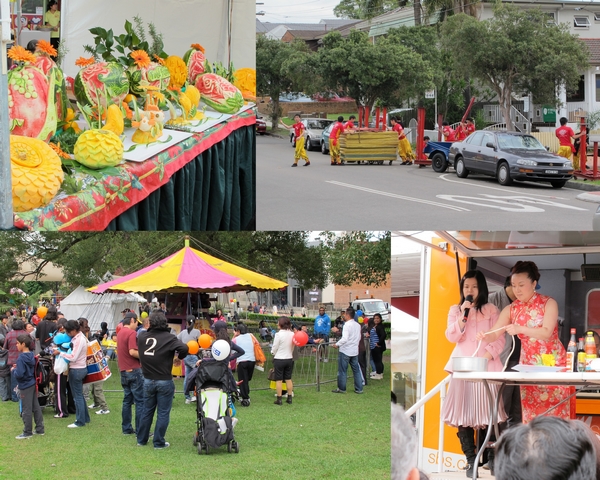 Of course there are your usual suspects – your gozlëme, your profitjes, your primary school sausage sizzle. But there are also Colombian, Korean, Malaysian and Sanegalese stalls. The variety was fantastic and the streets were packed.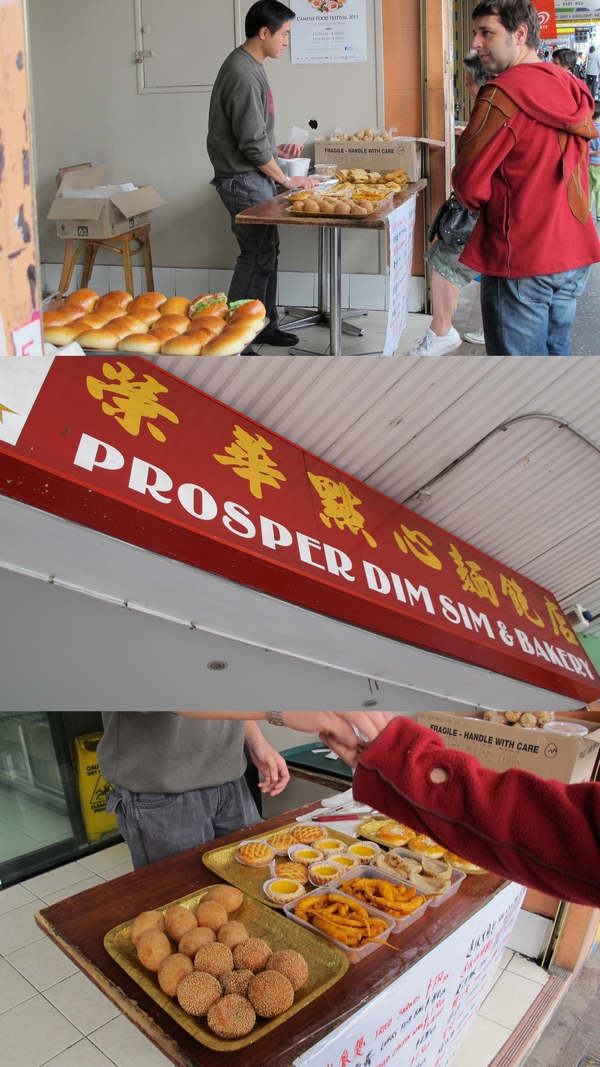 We were starving when we arrived and couldn't get past s bit of deep-fried starchy goodness. We grabbed a couple of glutinous fried balls filled with chicken from Prospect Dim Sim and Bakery. Yum! Cold, but delicious. So much so that we grabbed a couple more for the ride home…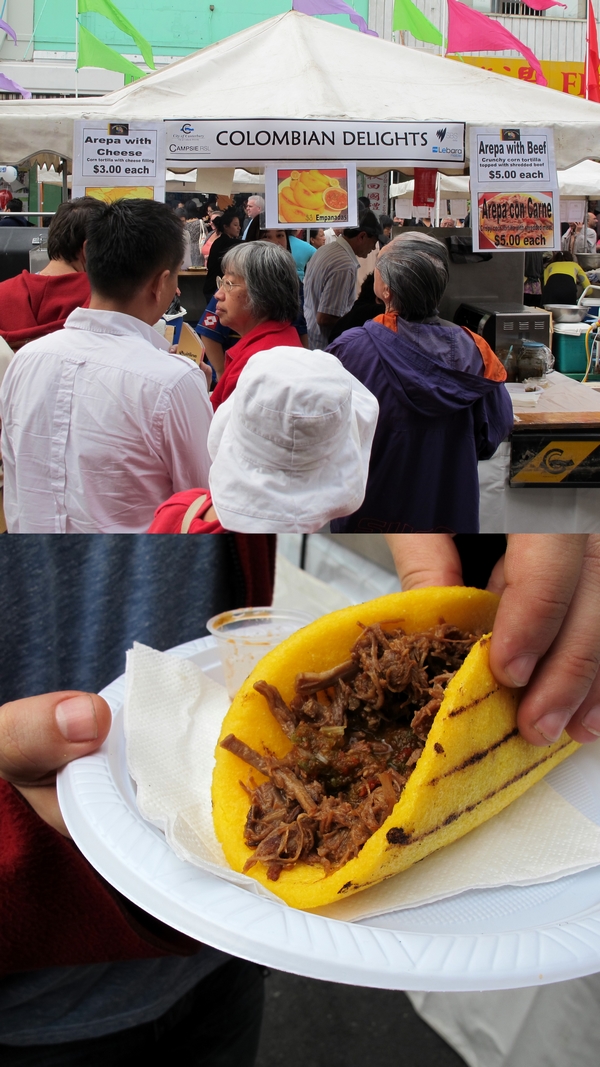 I just couldn't go past the Colombian stall selling arepas with delicious slow-cooked beef and a spicy salsa not dissimilar to Chilean pebre. I'd only ever had arepas made of white corn meal and filled with cheese, but this larger yellow corn arepa topped with tender meat was so juicy it was difficult to eat without getting it everywhere! So worth it though.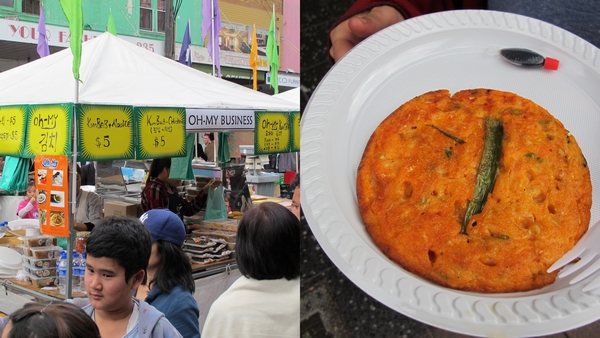 Next stop for Senhor R was a Korean pancake. It was tasty but quite greasy, I think they were cooked in too much oil. Then (after about 15 minutes of waiting to be served), we grabbed a Senegalese peanut-based curry with broken rice. Yummy!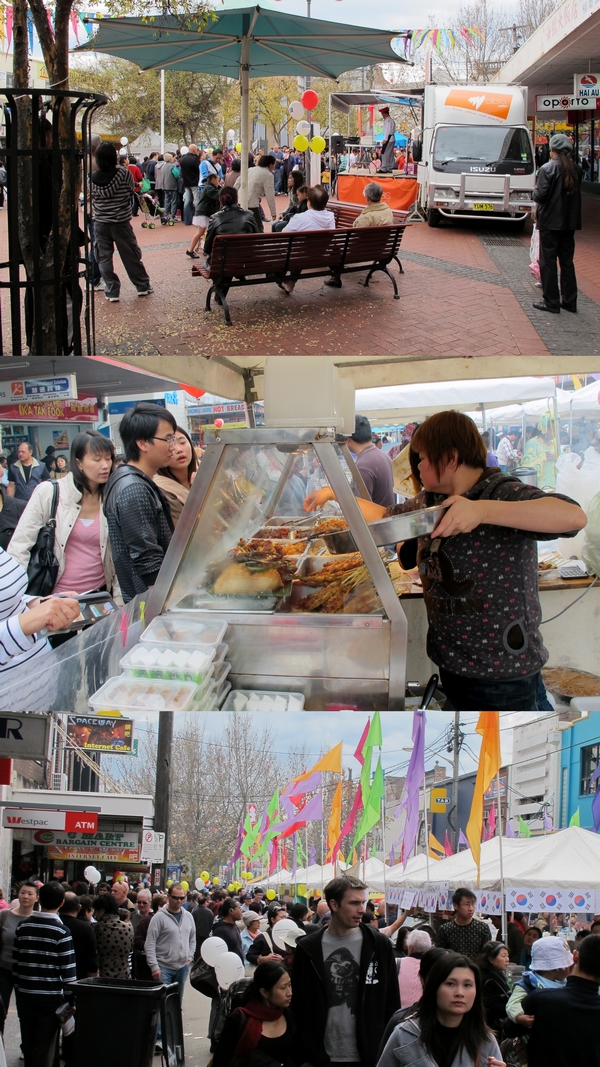 For those of you who like to do more than just stuff your faces, there were also rides, workshops, cooking demonstrations (the hand-made noodle demonstration was cool), special guests, music and a fruit and vegetable carving stall, along with locals trying in vain to do their weekly grocery shop. All in all it was a fun (but very crowded) morning and I would definitely recommend checking it out.
About me

Sharing easy recipes, hunting down the

best coffee

. Honest accounts, nothing too serious.

Read more...

Popular posts this month…

This work is licensed under a

Creative Commons Attribution-NonCommercial 2.5 Australia License

.

Disclaimer:

All opinions in this blog are mine, an everyday, real-life person. I do not accept payment for reviews and nor do I write sponsored posts. I do not endorse the content of the comments herein.