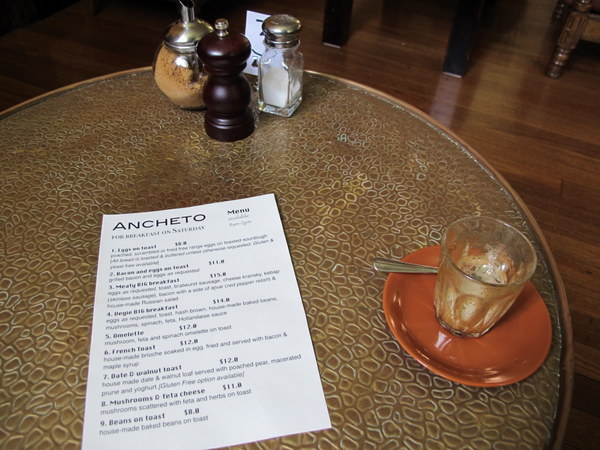 I've spent most of my working life in cafes, and the work ethic of the people who run them has always amazed me. I couldn't do it. If I could have a cafe that only opened one day a week, maybe I could make a go of it. But what kind of clientele would you build up with only one day a week of trade? Plenty, if you're cafe Ancheto.
I found out about cafe Ancheto through Footscray Food Blog, and I just knew I hod to check it out on my next visit to Melbourne. Cafe Ancheto runs on Saturdays at the Sunshine Masonic Hall in Melbourne's Western Suburbs.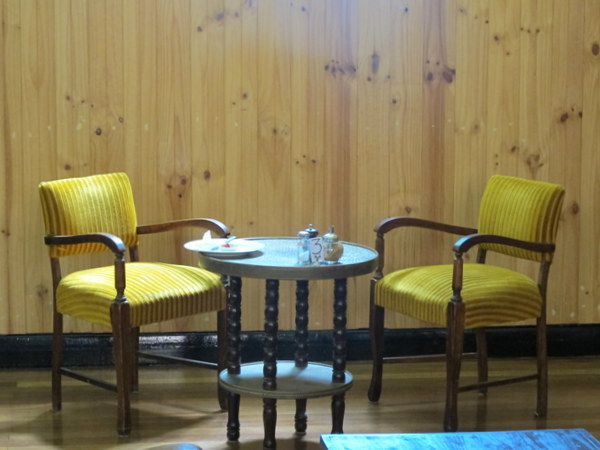 I arrive on a scorching dry Melbourne day and take a seat inside the cavernous (and thankfully, cool) space. The room is set out with vintage furniture, polished wood floors and toys to entertain the kids. It has a welcoming vibe and there's plenty of space to spread out.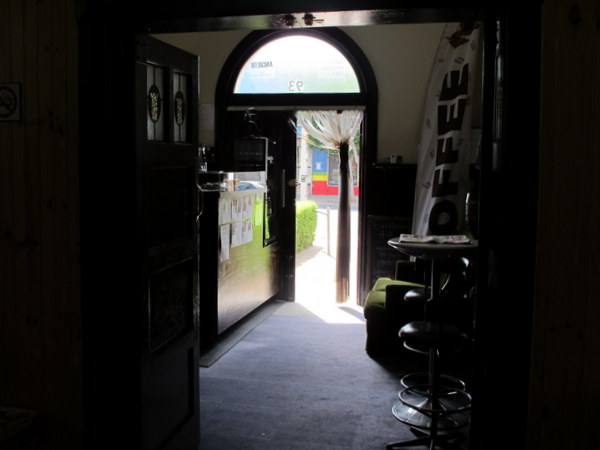 To say the staff are run off their feet is an understatement, but I'm in no hurry. Eventually a waitress rushes by and I order my macch. It doesn't take long to arrive. It's good, a bit on the frothy side but nice and short (you have the specify in Melbourne, otherwise you may end up with the feared long macch) and the vast old space is a nice change from the usual cramped coffee hole-in-the-wall I frequent.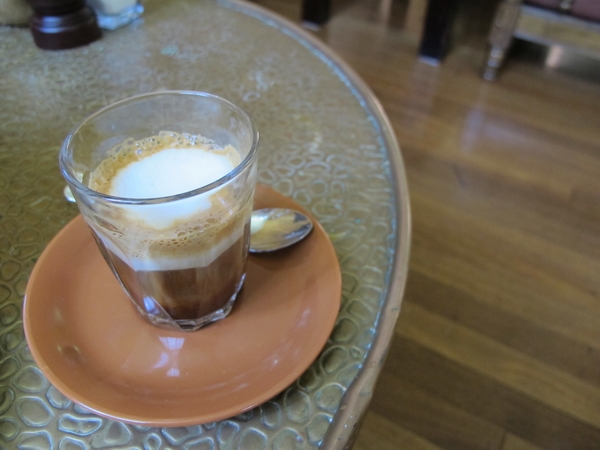 People around me are in no hurry either but the food is taking a while to arrive. Eventually I go up to the counter and order some toast with jam from the harried waitress who brought me my coffee.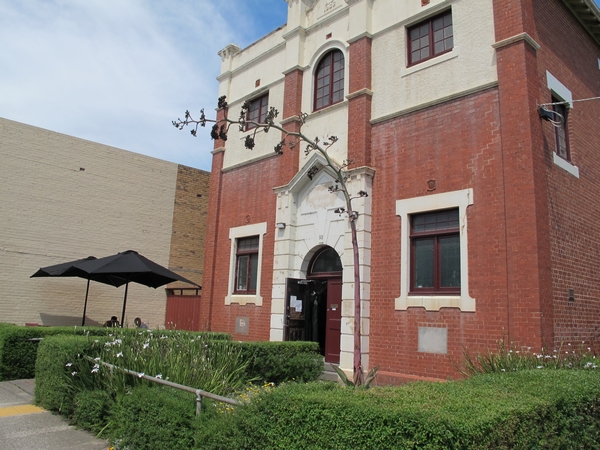 All in all, I would recommend cafe Ancheto, especially as there aren't many cafes in Sunshine. I think it would be a good place for a group of friends to meet for coffee and maybe cake. The staff were really lovely, they just had a lot on their plates. When I left, the girl that served me said 'You'll have to try the breakfast next time.' I told her everything looked delicious but I just didn't have the time.
Cafe Ancheto
93 Hampshire Road,
Sunshine, VIC, 3020
0419 015 072
Saturdays, 9:00am – 2:00pm
Whenever I get the chance, I make the pilgrimage to Melbourne, or, more correctly, to Western Melbourne. The shrine I seek has nothing to do with religion, but it has a spirituality all of its own. I seek something no Sydneysider can find on their back door step, something no amount of Harbour Bridges and sunny (ish) days and schooners and middies can make up for. I seek…injera.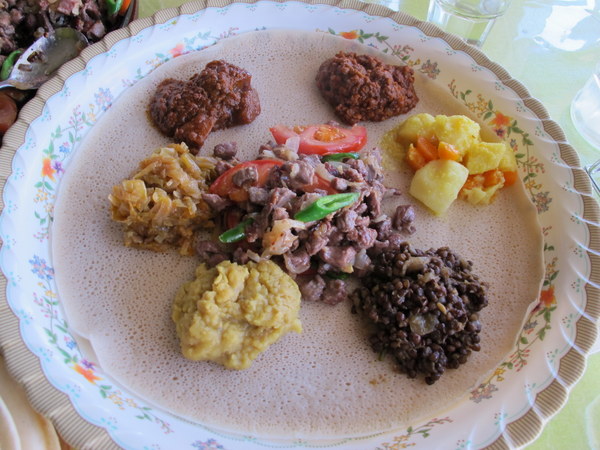 For those of you who haven't had the exquisite pleasure, injera is a large crumpet-like flatbread that forms the foundation (literally, it sits under all the other food, tablecloth-like) of Ethiopian and Eritrean food. Stews (wats) are daubed on top of it and you tear of bits of the injera and scoop them up by hand. It is traditionally made using teff flour and thus has a delicious sour flavour.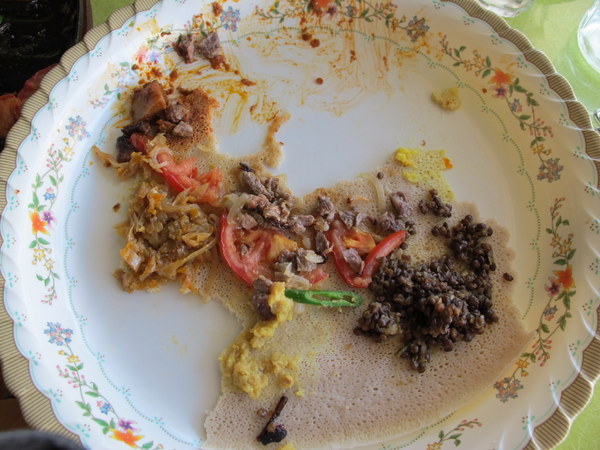 On my most recent pilgrimage, I caught up with Lauren of Footscray Food Blog, which I've been reading and eating from ever since my brother moved to the outer edges of Footscray. She offered to meet up at 'lovely local place', Adis Abeba. I could almost smell the fresh sponges of injera and feel them squish between my teeth. I couldn't wait.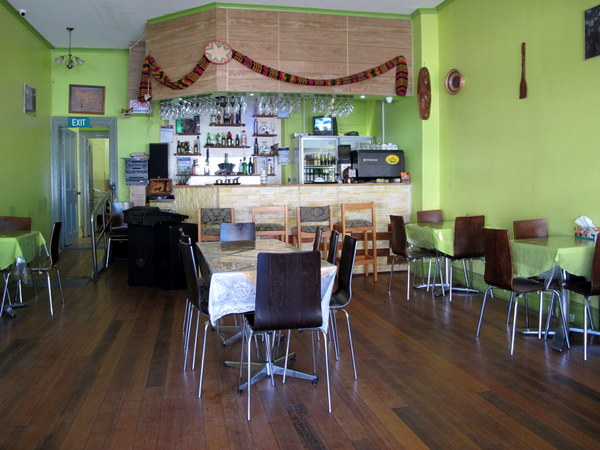 I arrived at the lime green Addis Abeba for our late lunch to find Lauren already there and no other customers. Lauren ordered (she's the guru after all) and we proceeded to delve into talk about life, blogging and, of course food.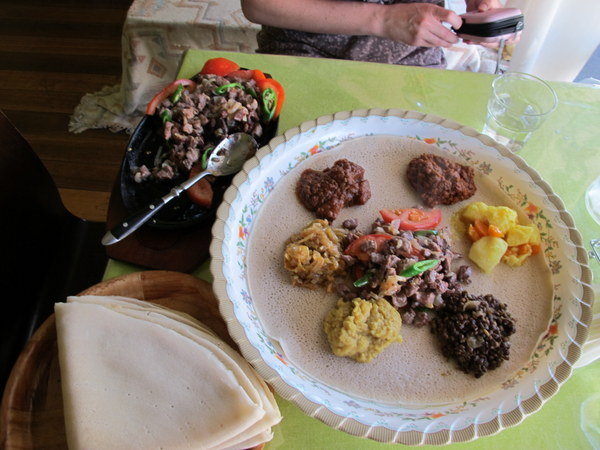 The veggie combo was amazing. For $12 there are 6 delicious curry-like stews to scoop up and munch. As we eat, the injera underneath get deliciously steeped in juices. But don't worry, we have a whole massive bowl of injera in case it gets too soggy.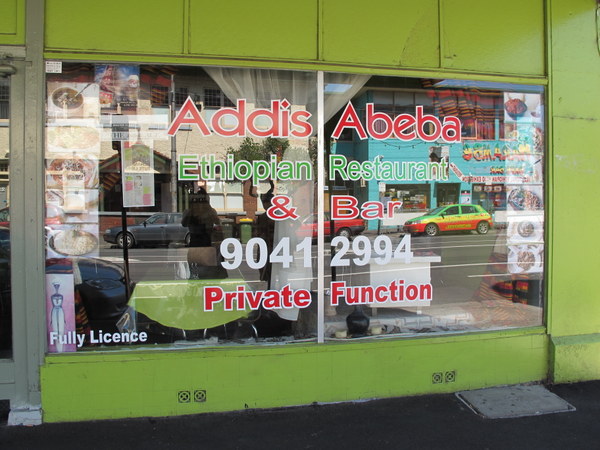 The other dish we order is the spacial tibs ($12), a gorgeous buttery lamb dish that comes out sizzling. We ladle it onto the platter as well, pinching up handfulls with the fresh injera.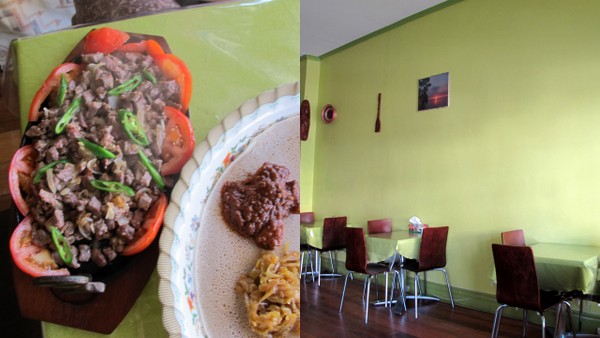 After my visit to Adis Abeba, I feel like I've graduated from Ethiopian food pilgrim to devotee. So much so that my brother and I return the next day and ordered the exact same dishes. And we also hit up Mesnoy Injera Bakery afterwards, so we could serve injera at bro's house party.
A big thankyou to Lauren Wambach for hosting me in her 'hood. See Lauren's post for a better description of the dishes we ate.
What food would you travel halfway around the world, or at least across town, to savour?
Addis Abeba
220 Nicholson Street
Footscray, VIC, 3011
(03) 9687 4363
addisabeba.com.au
About me

Sharing easy recipes, hunting down the

best coffee

. Honest accounts, nothing too serious.

Read more...

Popular posts this month…

This work is licensed under a

Creative Commons Attribution-NonCommercial 2.5 Australia License

.

Disclaimer:

All opinions in this blog are mine, an everyday, real-life person. I do not accept payment for reviews and nor do I write sponsored posts. I do not endorse the content of the comments herein.