When I moved into my first sharehouse, it was advertised in the paper as 'Surry Hills'. I knew this wasn't true, because when I looked at a map, it was right by Redfern Station. However Redfern had a bad rep and Surry Hills was highly coveted, so over the years Surry Hills has been spreading like mould, at least in the real estate pages.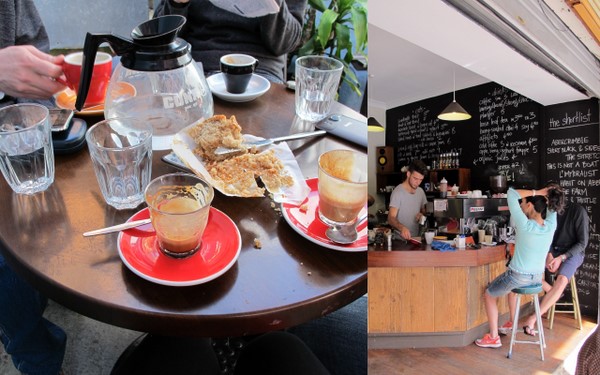 Then there are the suburbs that are completely made up – I'm looking at you, 'Redfern East'. No, I'm sorry, you just plain don't exist. And then there's Darlington, its 2008 postcode made up almost entirely of Sydney Uni (and invented specifically so Sydney Uni would enjoy, shall we say, less rigid planning laws than the surrounding suburbs). To me this is kind of a suburb. It's the one you say you live in when you're trying to sell your house but you really live in Chippendale.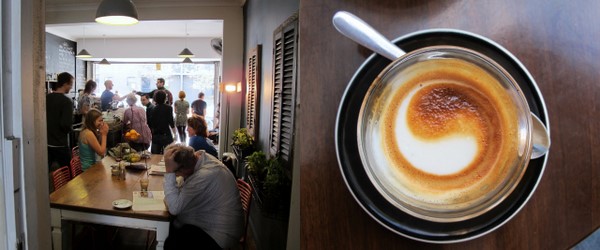 'The Shortlist' is in the semi-made-up suburb of Darlington on the lemming-walk to Sydney Uni stretch of Abercrombie St. There have been two pretty respectable café options on this drag for ages – the laid back Tripod, serving coffee roaster coffee and the incredibly popular but slightly grumpily staffed Café Ella which is never open Sundays.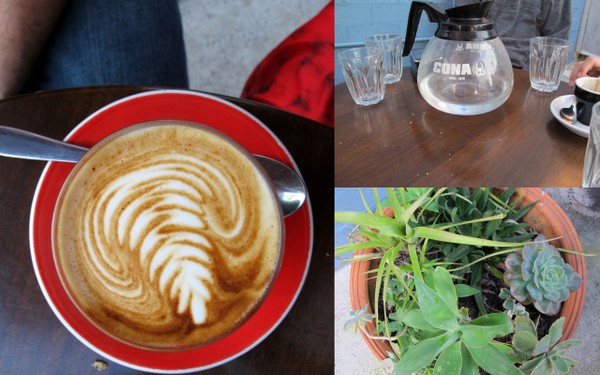 But for some reason, no one had a thing to say about this stretch of road until The Shortlist came to town. It's true that it's a lot busier on weekends now and the breakfast crowd seem to be getting younger. Many new businesses have opened up and, like all of Redfern, gentrification is full steam ahead.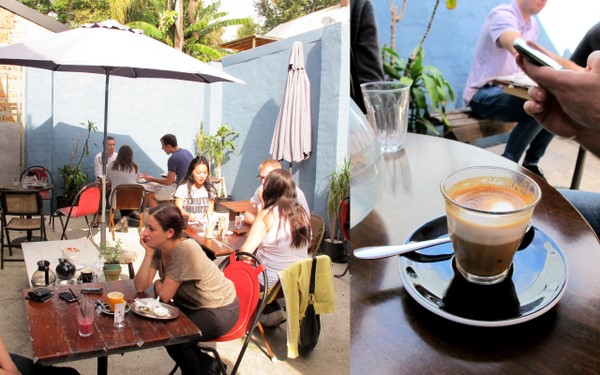 So while I would love to make a pun about The Shortlist having been on my shortlist for a while now, it sort of hasn't. True, it's always crowded and it serves Little Marrionette coffee, something that coffee guides seem to universally agree can only be a good thing. But I've always gone by and it's been packed out the front by people crouching uncomfortably on tiny stools, trying to be seen. It's a tad too Redfern East for Darlington, if you get my drift.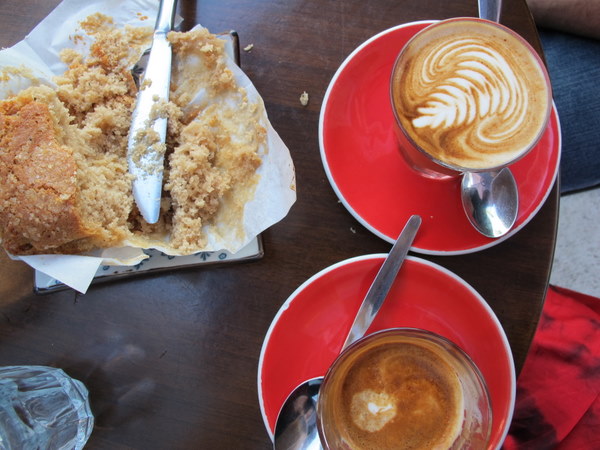 One thing I didn't know until I had a look at a place a day is that they have a courtyard out the back. Yes, I'm a dunderheaded fool, I thought that doorway was a mirror. That and its proximity to my house clinched it for me so one weekend we trecked on over. We ordered some coffees and an Earl Grey Tea muffin, which sounds like a load of wank but was absolutely scrummy. The coffee was rich and syrupy, short the way I like it. They serve standard cafe fare and the prices seem reasonable. I can't say for sure if I'll be back, but that's only because I'm so spoiled for choice. Overall I'd say give it a go, especially if you can grab a seat out the back, which is pretty easy to do as the seat out the front seem to be the favoured ones.

The Shortlist
258 Abercrombie Street
Darlington NSW 2008
www.theshortlistespresso.com
7:00am-4:00pm Monday-Friday
8:00am-4:00pm Saturday
9:00am-3:00pm Sunday
About me

Sharing easy recipes, hunting down the

best coffee

. Honest accounts, nothing too serious.

Read more...

Popular posts this month…

This work is licensed under a

Creative Commons Attribution-NonCommercial 2.5 Australia License

.

Disclaimer:

All opinions in this blog are mine, an everyday, real-life person. I do not accept payment for reviews and nor do I write sponsored posts. I do not endorse the content of the comments herein.