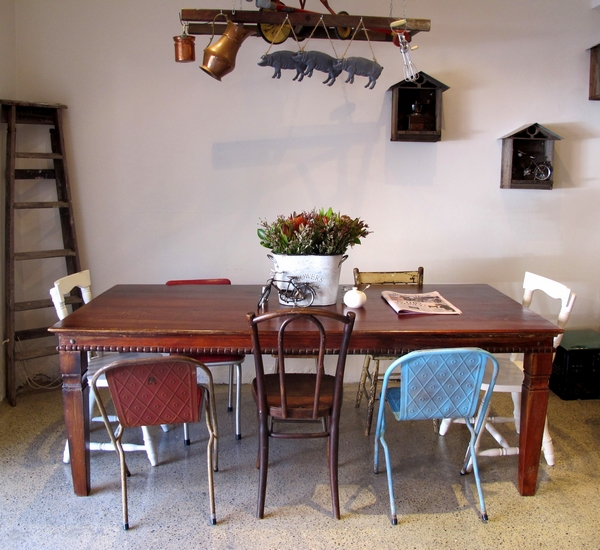 Time was if I told someone I lives in Alexandria, I'd have to explain where it was. Usually I'd just say Redfern. More recently, mention Alexandria and you conjur up images of chic warehouse hotspots like The Grounds or Kitchen by Mike. That's just dandy, but those are hardly 'stroll-in-for-a-quick-coffee' joints.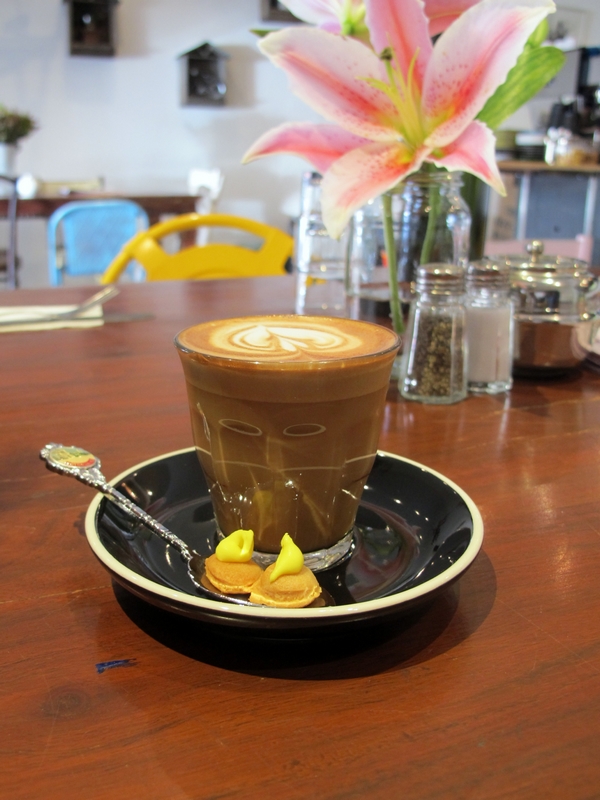 So it is with a touch of trepidation I begin this post on The Rag Land, a new cafe on Raglan street in Waterloo which is relatively unknown. A couple of weeks ago they liked me on facebook and when I saw where they were located, my heart skipped a beat and I liked them back. And when I read that they serve Golden Cobra Coffee, of which I am a fan, I was extra psyched to give them a go.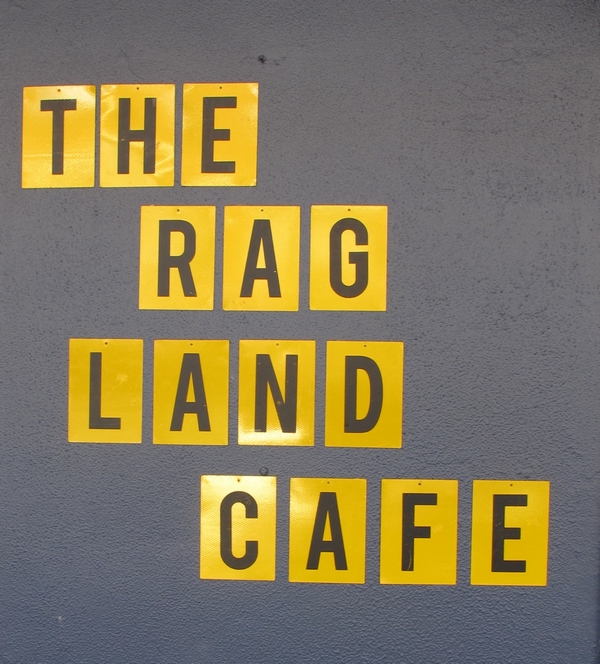 I popped in on a weekday morning for a rich strong macchiato and a spot of eavesdropping. I was only one of three customers, the other two ladies were super excited to quiz the owner on his new business and tell him all about the area. They seemed pretty happy to have a cafe nearby and I have to say that after 8 years living in the 'hood I tend to agree. It's good to have another solid local business in the area.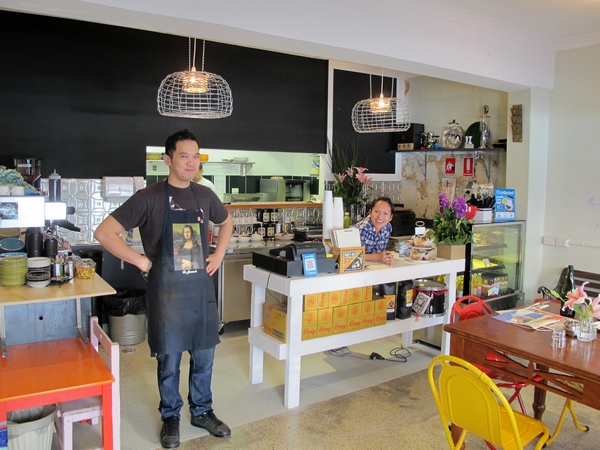 An old Polish deli, the place has been kitted out with secondhand/upcycled/repurposed goods, most of which are for sale. Its really the first business of this type in the immediate area, the nearest cafes being up the road on Regent Street. The space looks like what it is – an old shop that's been whitewashed and adorned with bric a brac. I've been by twice now and both times have been good, if a tad awkward in that we're-a-new-business kinda way.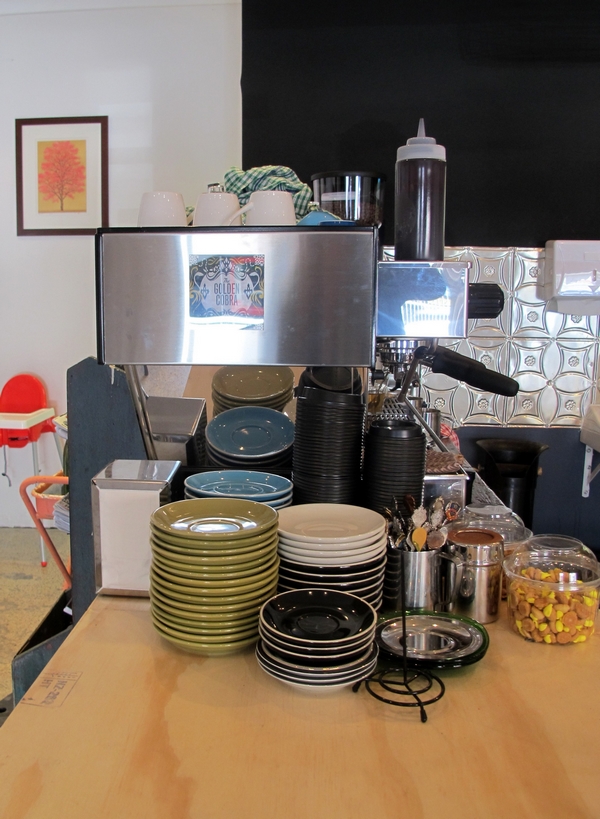 Owners Dave and Laura, previously of Dj Espresso have put together a solid menu of breakkies and sambos which I think is priced well for the area. There's plenty of Pork Belly, which they hope to make their 'thing'. I've had a few coffees there and some delicious smashed eggs, a generous portion of sourdough slices laden with boiled eggs, avo and parsley-heavy salsa. I have to say I'm impressed.
The Rag Land
129 Raglan St,Waterloo NSW 2017
http://theragland.tumblr.com/
Tuesday–Friday 7:00am-3:00pm
Saturday 8:00am-3:00pm
Sunday 9:00am-2:00pm
Closed Mondays
About me

Sharing easy recipes, hunting down the

best coffee

. Honest accounts, nothing too serious.

Read more...

Popular posts this month…

This work is licensed under a

Creative Commons Attribution-NonCommercial 2.5 Australia License

.

Disclaimer:

All opinions in this blog are mine, an everyday, real-life person. I do not accept payment for reviews and nor do I write sponsored posts. I do not endorse the content of the comments herein.