3 great hole-in-the-wall CBD Cafes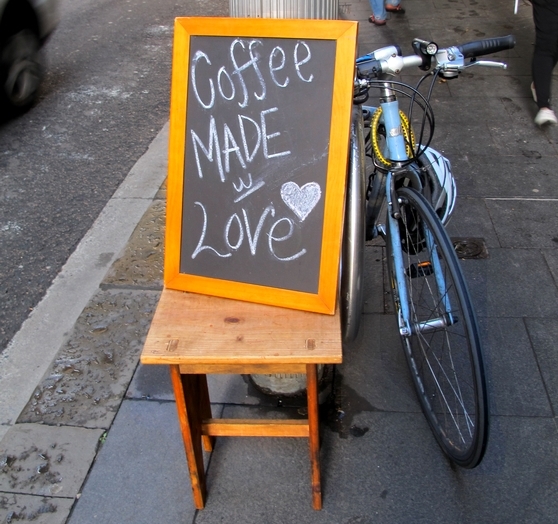 Ideally, we'd always have the time- and space- for a relaxed sit-down coffee in the morning sun. But in the fast-paced Sydney CBD where space is at a premium, it's just not always possible. Luckily, limitations often breed great ideas and with these three teensy espresso bars, there's definitely no need to compromise on quality. Here, in no particular order, are my picks for the three best Sydney CBD hole-in-the-wall coffee spots.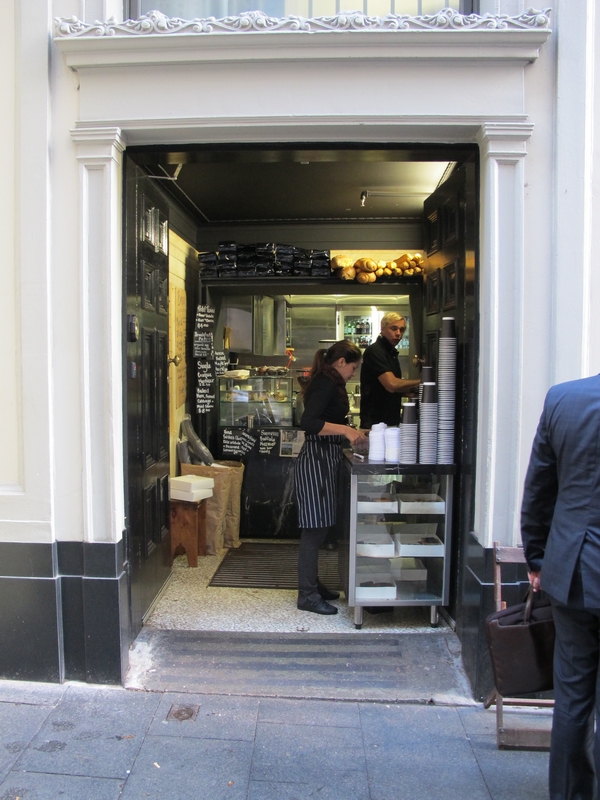 1. Joe Black X, 70 King Street
Not to be confused with Joe Black, Joe Black X is housed in a teensy alcove, squished up against the new Louise Vuitton store. There's only one seat so it's takeaway only, with menus scrawled on cardboard signs and delicious Little Pudding cakes peeking out of the display fridge. When I order my macch the barista has me watch him pour it and say 'when'. Always a good sign.
Bean: Their own blend, roasted by Toby's estate.
Price: $3
Food: Sandwiches, cakes and breakky treats abound. These guys are very diy, poaching chicken and making meusli and yogurt onsite.
Joe Black X
70 King Street
Sydney, NSW 2000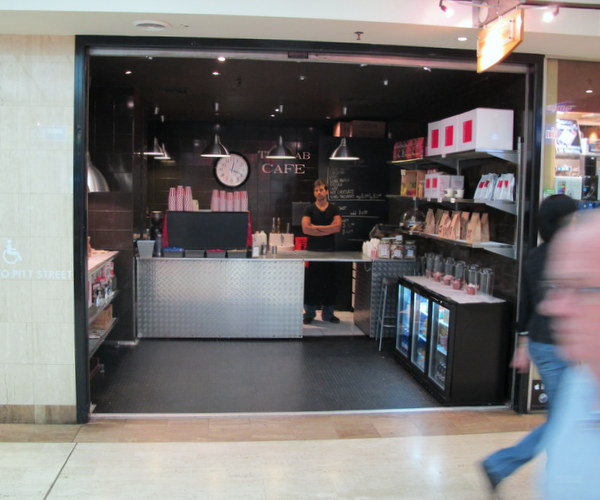 2. The Lab Cafe, 109 Pitt Street
The Lab is situated at the Pitt Street end of the Hunter Connection. They now have five stores in total. Their cakes and muffins are housed in bell jars with a bunch bagged up to go. My friend (not as much of a caffeine head as I) wanted something sweet so grabbed a muffin, which she said was delicious. And the staff are friendly too.
Bean: Di Lorenzo.
Price: $3 for a small, $3.60 for a large.
Food: Muffins, friands and biscuits.
The Lab Cafe
9/109 Pitt Street
Sydney, NSW 2000
www.thelabcafe.com
0451 038 795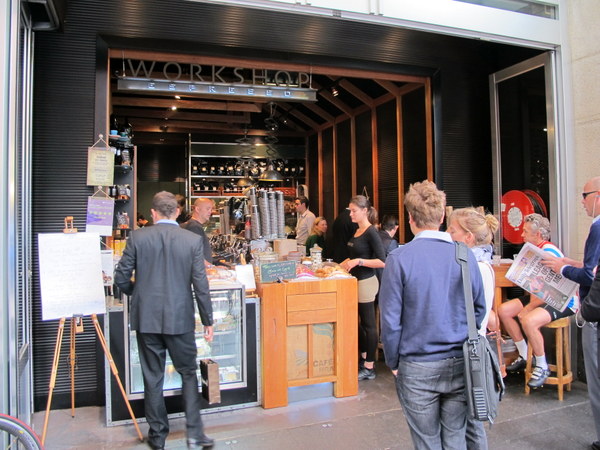 3. Workshop Espresso, 500 George Street
Workshop has been doing a roaring trade since it opened in 2009, and it's easy to see why. There's always a glut of people outside – I was there early one Thursday morning and all seats were taken, with 6 people waiting for takeaways ahead of me. But never fear, these guys are efficient, friendly and know their stuff. You can also purchase their signature blend to take home.
Bean: Workshop blend by Toby's estate, a variety of single origins.
Price: My takeaway macch was $3
Food: Word on the street is they have great breakky and lunch selections – they use Sonoma bread, a lot of toast-based things, sambos and cakes.
Workshop Espresso
Shop RG01A, 500 George Street, (The Galleries Victoria)
Sydney, NSW 200
02 9264 8836
Do you have a favourite hole-in-the-wall coffe place?
About me

Sharing easy recipes, hunting down the

best coffee

. Honest accounts, nothing too serious.

Read more...

Popular posts this month…

This work is licensed under a

Creative Commons Attribution-NonCommercial 2.5 Australia License

.

Disclaimer:

All opinions in this blog are mine, an everyday, real-life person. I do not accept payment for reviews and nor do I write sponsored posts. I do not endorse the content of the comments herein.