A while ago while visiting Don Campos in Alexandria, I noticed a sparkling long black on their menu. I'd always wondered what it was and how it was made, but of course I didn't do anything as obvious as to ask what it was or better yet, order it. It remained an elusive espresso mystery.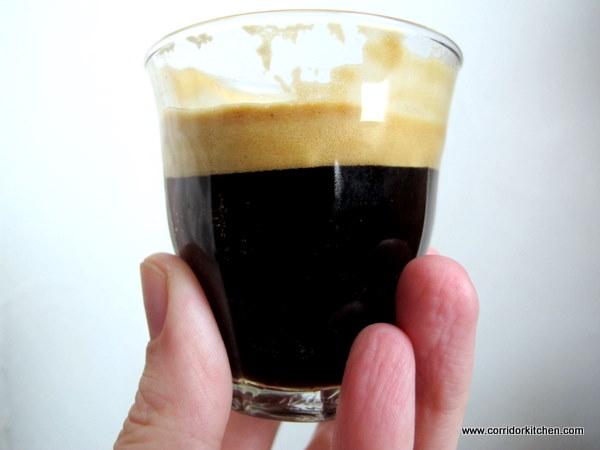 I'd pretty much forgotten about it until I visited the Cupping Room a couple of weeks ago. I asked Todd who was hosting the session what it is and he said it basically a frozen latte glass containing a ristretto topped up with iced mineral water. It's a cooling summer coffee for those of us who aren't so fussed on the creamy, milky or sweet iced coffees you usually come across.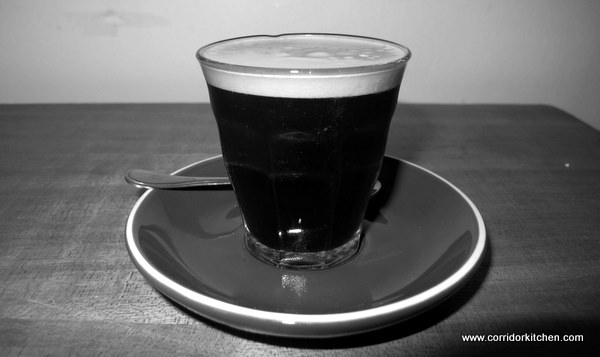 I know it's not warm here right now but it must be somewhere so I decided I'd post it again before I forget. Todd recommended a piccolo/short black glass rather than a latte glass so that's what I used.
The flavour was mild and refreshing and actually, it makes a lot of sense when you think about it when I think back to the terrible espressos I had in Argentina and how they always came with a tiny glass of mineral water to soften the blow. The sparkling long black is no longer on Campos' official menu so ordering it is likely to elicit some raised barista brows…
embedded by Embedded Video


Sparkling Long Black
An espresso machine
A frozen cup/glass
Freshly ground coffee
Sparkling mineral water, chilled
Run a shot of about 15 ml of espresso into the cup or glass. Top with chilled mineral water. Serve.
So, is there a drink you've been dying to try?
About me

Sharing easy recipes, hunting down the

best coffee

. Honest accounts, nothing too serious.

Read more...

Popular posts this month…

This work is licensed under a

Creative Commons Attribution-NonCommercial 2.5 Australia License

.

Disclaimer:

All opinions in this blog are mine, an everyday, real-life person. I do not accept payment for reviews and nor do I write sponsored posts. I do not endorse the content of the comments herein.