I recently had the pleasure of being a guest of Noodlies and The Fairfield City Council for #fairfieldfeast, a food tour for food bloggers showcasing the Western Sydney suburb of Fairfield. All meals were free, and all meals were also, unequivocally, bloody amazing. As tomorrow is Fairfield's 'Culinary Carnivale', I thought it was time to share my list of must-eats for the 2165 postcode.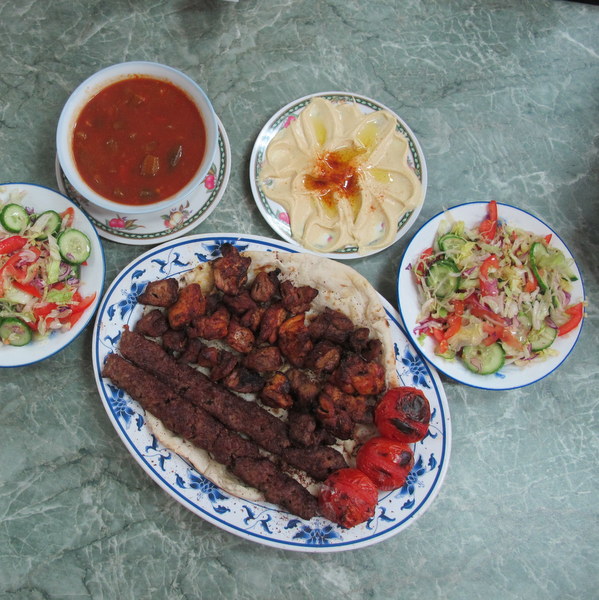 Although less well known than its Viet-food-packed neighbour, Cabramatta, Fairfield is actually the most culturally diverse suburb in Australia, as a stroll around the restaurants and shops in the Fairfield 'city' show. Fairfield boasts Iraqi, Afghani, Chilean, Lebanese, and Lao cuisines, just to name a few.
From the city, it's a 45 minute train trip, and everything delicious is right by the station, making for a totally walkable multicultural feast. For me, #fairfieldfeast was like eating Christmas lunch three times at six culturally diverse tables. I enjoyed every single bite.
Here are ten ace fairfield eats from the places Thang, Mel, Simon, Josie, Lee Tran, Suzi and Cindy got to visit, so you can have your own little #fairfieldfeast.
1. Arabic bread from the Afghan and Arab Bakery
Crisp on the outside, pillowy-soft within, and only 80 cents a piece to boot. What's not to like about this freshly baked bread? It's perfect for soaking up any soupy, dippy or saucy goodness from the bottom of your bowl.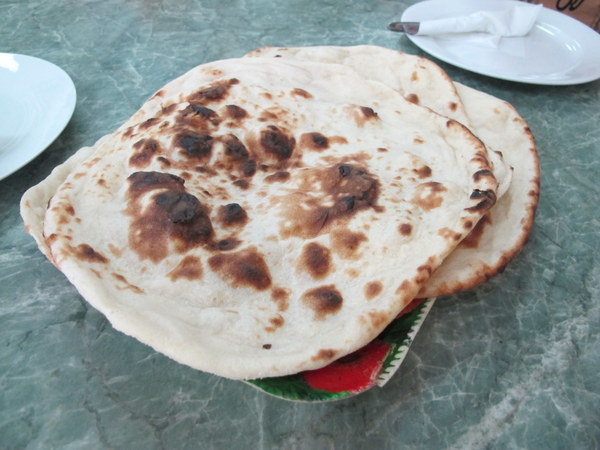 2. Chicken in adobo at Sans Rival (Mykababayan) Filipino Grocer
Mykababayan change their dishes regularly but the Adobe chicken is usually on offer. Moist and tender with a subtle soy/vinegar marinade, I was pretty impressed with my first taste of this well-known filipino dish.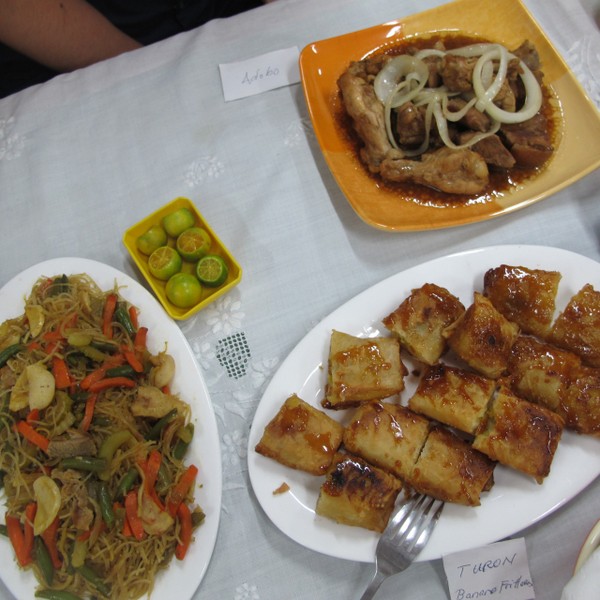 3. Chacarero y Palta at La Paula
It's a rare day when I come to La Paula and don't order this combo of la Paula's own soft buns, rich mayo, fresh tomato, pickled green beans, generous slather of avocado and tender grilled beef strips. This sambo makes most burgers out there look like a joke.
4. Bread stew and crunchy salad, Al-Dhiaffah Al-Iraqi Restaurant
This slow-cooked stew is rich and tamatoey, the lamb almost falling off the bone. The strips of arabic bread soaking in the stew give the whole thing a soft, chewy texture, and the fresh tangy salad, which seems to accompany whatever you order, is a nice contrast.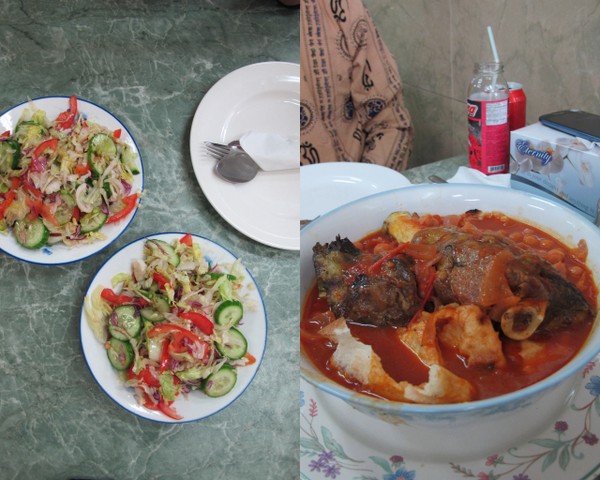 5. Banana and Jackfruit Fritters at Sans Rival (Mykababayan) Filipino Grocer
There was nothing we didn't like at Mykababayan, but the standout for me were these crispy parcels filled with soft sweet fruit and drizzled with solid strands of toffee.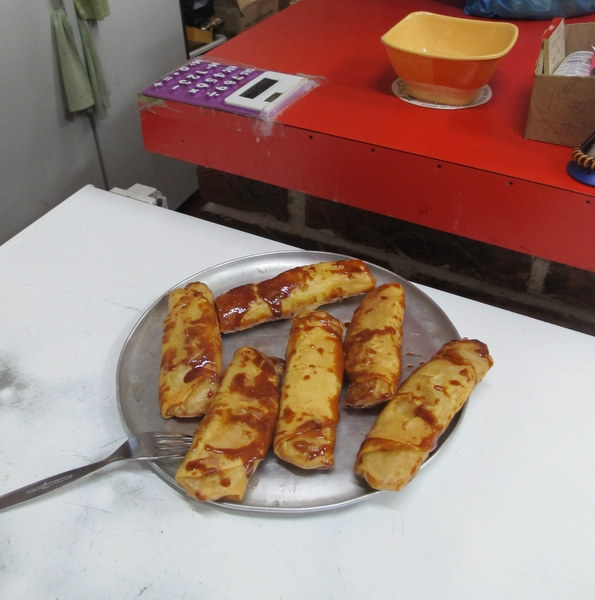 6. Felafel and Toum at Frank's Restaurant
This is felafel at its absolute best; crunchy and delicious with vibrant green innards, slathered in Frank's special tahini sauce. Dunk it in Frank's homemade toum (lashings of which are sold daily), the only ingredients of which are garlic, oil and salt. A better garlicky snack would be pretty hard to come by.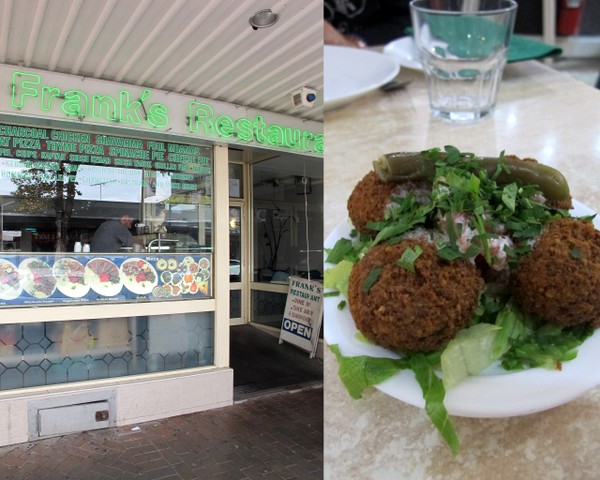 6. Lao Sausage and Nem khao at Green Peppercorn
My mouth *literally* does not understand either of these dishes. The lao sausage is made by hand and is packed with lemongrass, sure, but it is granular and complex in flavour in a way I just can describe. The Nem Khao had chunks of crunchy fried rice balls as well as fresh herbs and fermented pork. I think there's coconut in there as well. Highly addictive.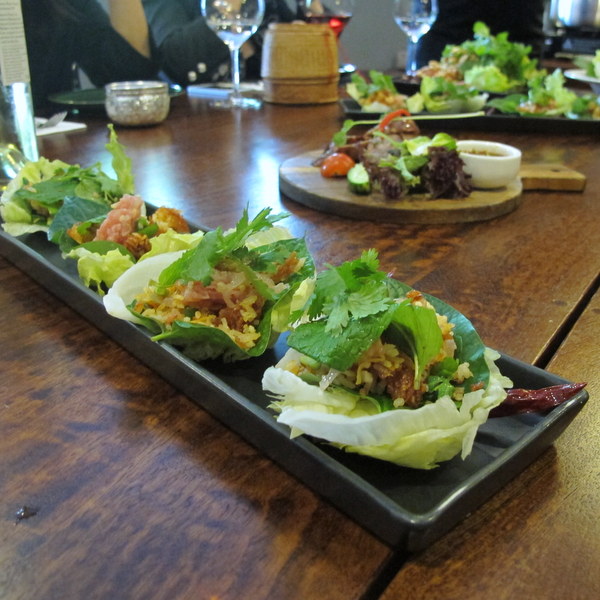 9. Torta de Tres Leches at La Paula
Tres leches means 'three milks' in spanish and La Paula's version is a sandwiched sponge with whipped cream and dulce de leche in the middle, iced with meringue and soaked in evaporated and condensed milk. It's extra delicious if you either dunk it in coffee or pour a little coffee over it. trust me.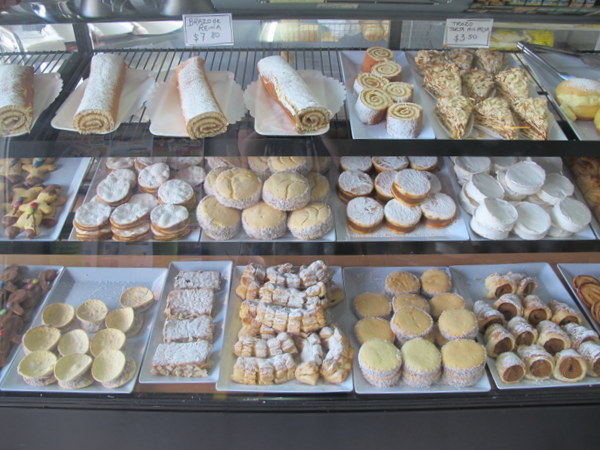 10. Pandan Creme Brulee and Deep Fried Ice cream at Green Peppercorn
Even though these were the last two dishes we ate on this massive food tour, I could not stop eating them. The pandan creme brulee was liquid smooth and coconutty with a crisp top, while the ice cream, wrapped in filo pastry, deep fried and paired with a rich caramel sauce never seemed to melt.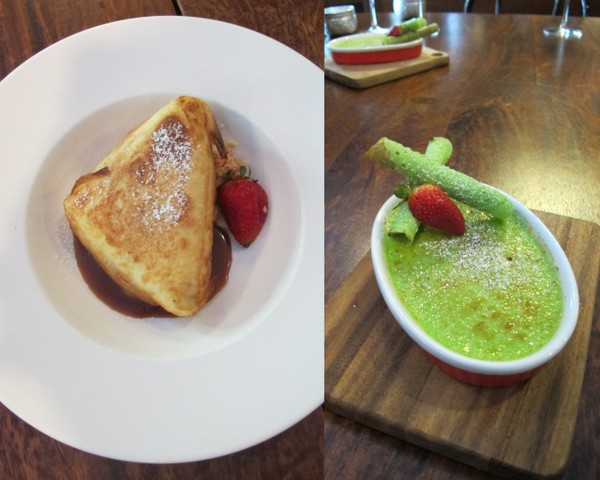 A huge, huge thank you to Thang Ngo and to Fairfield City Council for having me along to #fairfieldfeast.
Which is your favourite suburb for a multicultural feast?
About me

Sharing easy recipes, hunting down the

best coffee

. Honest accounts, nothing too serious.

Read more...

Popular posts this month…

This work is licensed under a

Creative Commons Attribution-NonCommercial 2.5 Australia License

.

Disclaimer:

All opinions in this blog are mine, an everyday, real-life person. I do not accept payment for reviews and nor do I write sponsored posts. I do not endorse the content of the comments herein.