We've all been there. Eagerly awaiting that fist sip of coffee only to find a disappointing brew that can only be described as 'that's not what I ordered.' It's all too easy to criticise, saying you asked for 'extra hot' or 'strong' or 'not too much froth' but these are subjective terms. Wouldn't it be lovely if someone would give you a user's manual for the wank-fest that is coffee these days? Well, somebody has. Here are the five simple rules to get not only the correct coffee, but the best.
1. If you don't want sugar, never, ever ask for 'no sugar'.
I know many people do this to pre-empt the irritating, automated query that comes free with any takeaway coffee almost immediately after you've placed your order: 'any sugars'? However, in a crowded, noisy coffee shop, no matter how good the barista's ears, 'no sugar' almost always sounds like 'one sugar' and that's what you will get, which will annoy you no end.
The reason every customer gets asked 'any sugars?' is to save us all from that all too common moment after a customer receives their small cap and asks 'did you put the sugar in?' and then the barista has to take the coffee, open it, add the required number of sugars, stir and re-lid it. This makes no sense at all because HOW ON EARTH WOULD THEY KNOW HOW MUCH SUGAR TO PUT IN?! So undergo the annoying automated query. You are saving, not wasting time.
2. Don't leave the coffee shop, either literally or mentally.
It's a bad idea to talk on your phone, listen to your mp3 player or just not listen for your order. It's an even worse idea to expect to be served while you're actually talking on your phone. This ensures grumpy service and its likely you'll end up with the wrong coffee.
Although the number of people who take the wrong coffee is pretty miniscule it is hugely annoying, not only for the person who does it but for the customer who has to wait for a new coffee and for the barista who has to make their coffee all over again. Listening out for your order assures this won't happen, as does keeping an eye on who ordered before you. Chances are when they collect their coffee, you're next.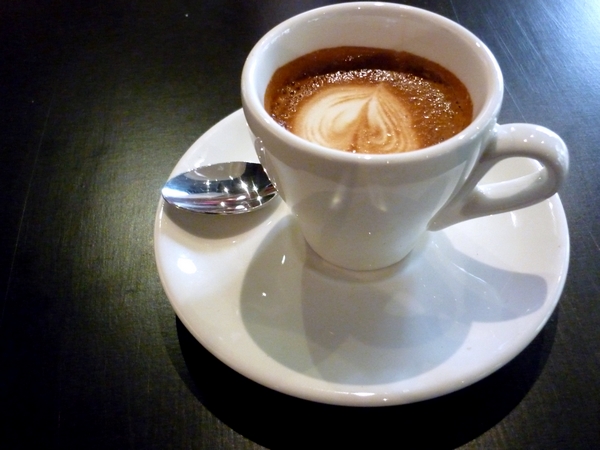 3. Know your order
It sounds so obvious, but you'd be surprised how many people don't know what they order. I once had a guy come in and order three coffees: a macchiato and two lattes. What he actually wanted was a mug of cappuccino and a mug of long black. He didn't even know how MANY coffees he wanted.
In a lot of cafés, the staff know all their regular customers' orders. But if there is ever a new staff member who doesn't know your order or you change cafés, you need to know what it is you order. So when someone asks you 'what would you like today?' it is not at all helpful to say 'She/he knows' or 'my usual' if you have never in your life seen the person standing in front of you.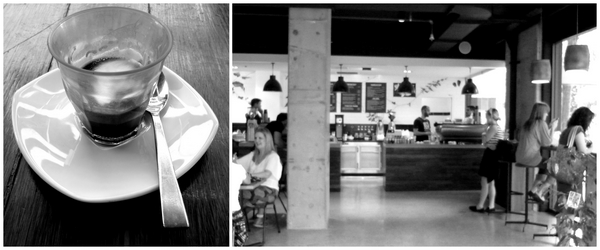 4. Expect the barista to know what the coffee they just made is. Don't expect them to know whose it is.
Once your coffee is made, if the barista yells out 'large caramel cappuccino with two equals' and that's what you ordered, there's not much point in asking 'is that my coffee?'. The barista, in a flurry of making 25 coffees at once, will have no idea, he/she will only know what the coffee is as he/she most likely did not take your order. If you've been paying attention, you'll notice the person who ordered before you just grabbed their coffee so it must be yours. Or you might notice you are the only person left in the coffee shop. Or you might notice that your order is so incredibly unique that no one else could have ever dreamed it up. A large-strong-half-skim-half-full-cream-Chai-latte-no-cinnamon-on-top-extra-hot, for example. That's yours for sure.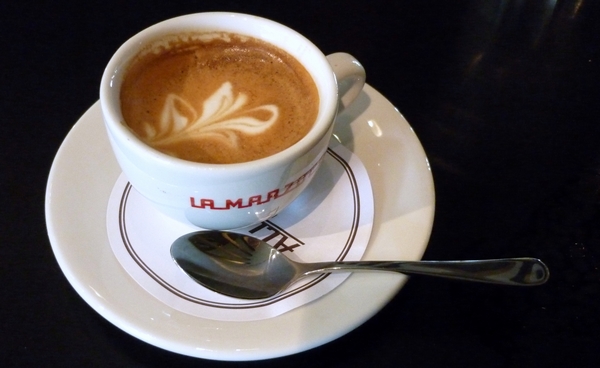 5. Want stronger coffee? Reduce milk, don't add shots.
The cheapest way to strengthen coffee is to reduce the amount of milk, not add more coffee shots. This little-known secret also inadvertently leads the barista to take your request more seriously. Why is this? Well, it's because by asking for a small ¾ full cappuccino instead of a double shot small cappuccino, you are being particular and your order is memorable. This means that the barista knows if they get your coffee wrong you'll return it, and so, to avoid this, they'll make exactly what you asked for. You'll also get their full attention so there's less chance of mistakes.
So there you go. Truly, it is knowing how not to order your coffee that is the key to a) receiving what you ordered and b) it tasting delicious. Why? Well, a) because the barista will have a clear understanding of what you want and b) they will go out of their way to give it to you.
I bet you've all got something to say about café etiquette. What really irks you, chums?
About me

Sharing easy recipes, hunting down the

best coffee

. Honest accounts, nothing too serious.

Read more...

Popular posts this month…

This work is licensed under a

Creative Commons Attribution-NonCommercial 2.5 Australia License

.

Disclaimer:

All opinions in this blog are mine, an everyday, real-life person. I do not accept payment for reviews and nor do I write sponsored posts. I do not endorse the content of the comments herein.