I was tagged in this blog hop by an always excellent blogger and very good chum of mine, Tara of VegeTARAian. You can read her post over here.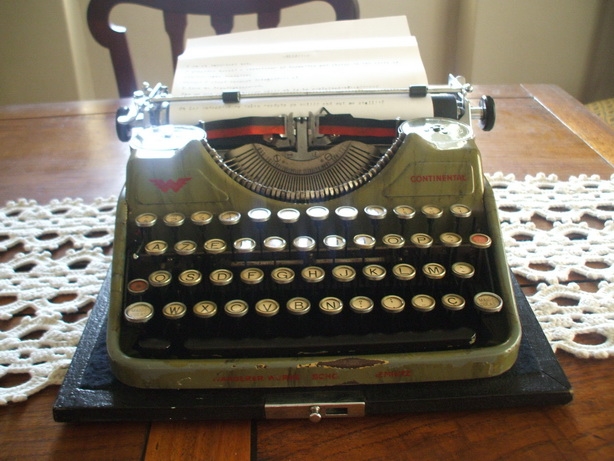 Why do I feel the need to sit down every week or so and tell perfect strangers about the latest place I went to sip on an excellent coffee? Why does any of it matter, if there are 70,000 food blogs and who knows how many food-based instagram accounts out there? What is my blog adding to 'the conversation'?
These are questions I've been struggling with and procrastinating over for the last 6 months or so.
What am I working on?
The long answer: Right now, I'm 'working on' what I want my blog to be. Corridor Kitchen's been running for almost four years and I've realised quite recently that the 'template' or 'format' I developed to keep the posts manageable and my motivation high has become needlessly restrictive; it's actually started to de-motivate me.
I'd like to delve deeper into the topics I want to know more about. Enough of this surface-level soundbite bullshit. Unless, on a particular day, I feel like writing some surface-level soundbite bullshit! It's my blog, I can write about what I like, isn't that the point!? I've also become ridiculously hard on myself. If I'm not at the hot new coffee joint the second it opens to give people the 411, I often just let the post go altogether.
Chasing decent traffic and heeding far too much advice about staying 'true to brand' or 'on topic' can sometimes leave me frozen, unable to write a thing. Never mind that fact that anything I write on my blog will be, by definition, 'true to brand' because I wrote it. So I've resolved my blog, my rules. Fuck what everyone else is writing about if I'm not interested.
The short answer: Whatever the hell I like.
How does my writing differ from others in its genre?
It doesn't, because there's a very established format for food blogs. Most food blogs either fit neatly into or include some combination of the four archetypes below:
The 'reviewers', those who write about the places in their area or a specific food type (e.g. they might write about specialty coffee worldwide, or they might write about New York restaurants). These blogs often have a hip, sometimes flippant tone and a finger-on-the-pulse bent and they are incredibly useful when you're looking for a great restaurant or café somewhere.

The recipe developers, who create or adapt recipes and sprinkle in a lovely little personal story into each post (I learnt this formula early on, it is what drew me to food blogging). The great thing about these blogs is they are very universal and relatable; their sense of place does not rely on you knowing a 'scene' or context'.

The aggregators or 'food mag'-style websites – those that aim to cover everything they can relating to food and may have many contributors. These can be amazing for the breadth of information they cover, their reach.

The originals, who are truly doing something different, refuse to fit into or be part of any of these genres
Ok, ok, my writing does differ, because I have my own voice. But so does everyone else.
Why do I write what I do
I came to start the blog because fear of death.
I have always written; journals, in my free time, all through school from the time I could write until I graduated from uni. I do well in instances where people set me a task and give me a grade. The blog was in itself a writing 'assignment' I set myself (write a blog, you've got nothing else on kid), because I had an epiphany and realised I can set my own damn work.
I write a food blog because food is easy to write about, we all eat, we all have an opinion about what we stuff in our gobs.
I write about coffee because that I am obsessed with it and I think I know what a good one is, how to make it and where to find it. And I don't see any reason why that information should not be shared, for free, unsponsored and as free of influence as can be, for anyone who wants it.
I reckon there are shitter writers than me out there writing about the same topics and I refuse to give the entire online space over to them.
How does my writing process work
Of late, it doesn't work so well. But I'm starting to free myself up.
I take notes on my phone or a notebook when I have an idea or want to remember a phrase. I will sit down and force myself to bang out an entire post in a couple of hours. I will leave that for at least 24 hours and then check back and revise. I'm too lazy to do that a second time, so I'll often leave the writing at that.
Sharing the love
Ok, now for the good bit. Four excellent bloggers below have agreed to be tagged in this hop by yours truly. I'd put more faith in their wisdom than mine if I were you.
Enviro-warrior, Tasmanian, Travel nut, stellar photographer (seriously) and good mate, Toni over at Shape of Things to Come seriously gives a fuck about sustainability and lives that principle. She's in Peru right now putting her money where her mouth is.
Simon from The Heart of Food is one of the first Aussie bloggers I really started reading and got to know in person. He is a meticulous perfectionist, consummate photographer and all-round nice guy who'd surely give you his last panna cotta lamington if you asked. His posts are rare but precious things.
Ed has been blogging at Tomato since 2005 on food, writing, journalism, pr, ethics, you name it. His blog makes for a cracking read and that's no surprise as he's an ex-journo, social media consultant and self-described 'punk rock food warrior'.
And Ai-ling over at Food Endeavors of the Blue Apocolypse is my blogging and IRL kindred spirit. She wears so many hats I'm surprised her head hasn't come off her neck. She's a food-obsessive, Perth-promoting, force-to-be-reckoned with.
What about you? Do you write? Why do you write?
To see more 'Why I Write' bloghop entries, check out all the links at A Welcome Relief.
About me

Sharing easy recipes, hunting down the

best coffee

. Honest accounts, nothing too serious.

Read more...

Popular posts this month…

This work is licensed under a

Creative Commons Attribution-NonCommercial 2.5 Australia License

.

Disclaimer:

All opinions in this blog are mine, an everyday, real-life person. I do not accept payment for reviews and nor do I write sponsored posts. I do not endorse the content of the comments herein.