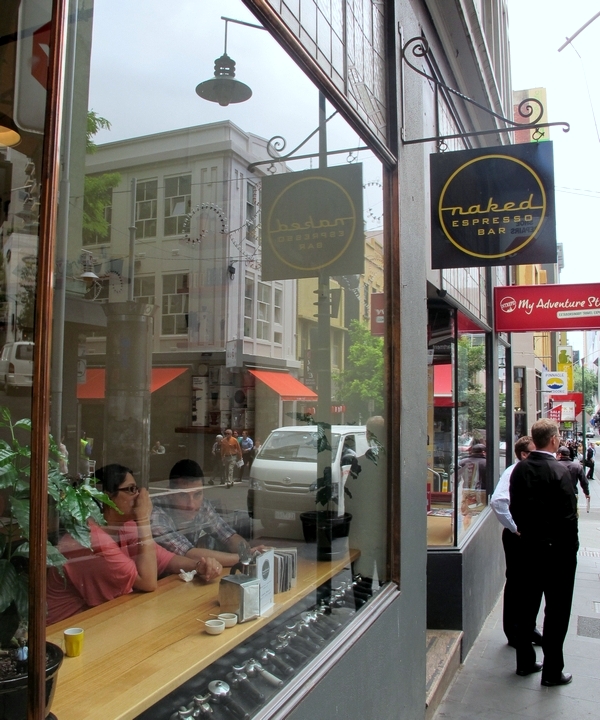 So apparently there's a rumour going around that I'm multiple people, I *think* this might be because if you follow me on instagram I'm all over the place lately. Fear not, chums, I am the one and only Lauren Quinn of Corridor Kitchen, I'm just *ahem* between projects right now, and that gives me ample time to drink coffee all over. In the last two months I've had the pleasure of visiting Newcastle and surrounds, Canberra, Bendigo/Castlemaine/Daylesford, the Great Ocean Road, and even good old Melbourne town. And I bet you wanna know my go-to for espresso magic (and no, I don't mean that bullshit flat white concoction) in Melbourne. 'Cause good coffee in melbs is so hard to find.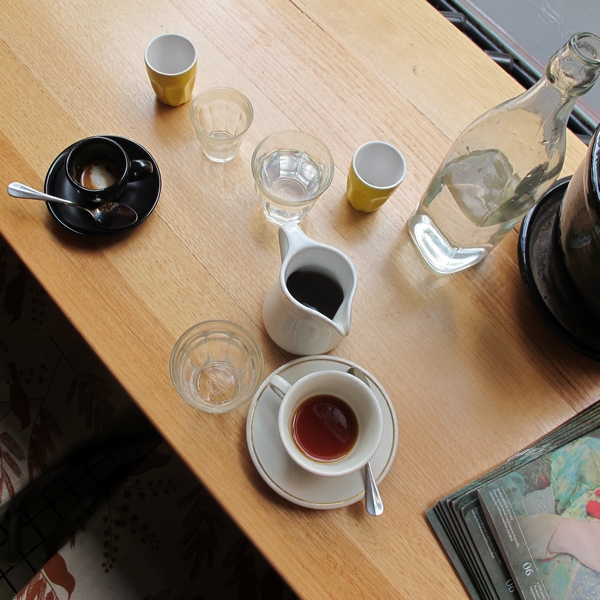 The last couple of times I was in the Melbourne CBD, I made a beeline for Naked Espresso, a cute and well known place on Little Bourke Street. These guys use naked portafilters for their espresso (hence their name) but they also tick the specialty coffee box with their selection of 'new brew' techniques such as aeropress and pourover.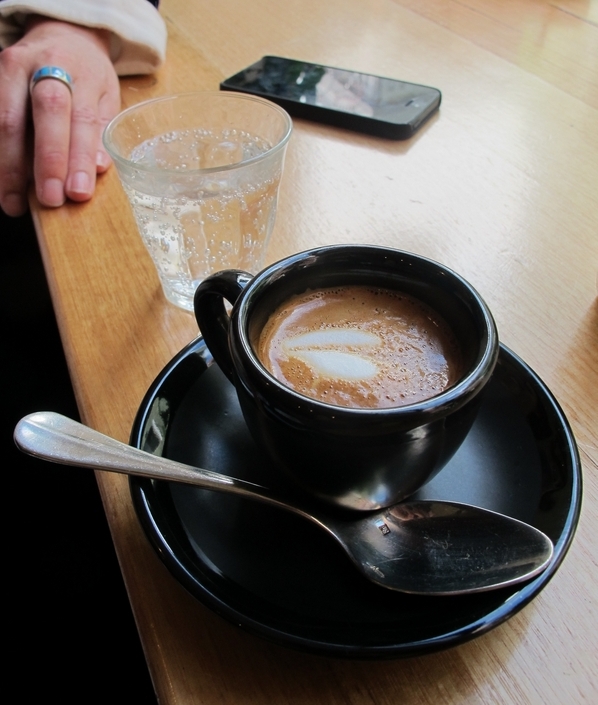 This place is a coffee nerd's paradise; their blackboards list the day's brews complete with tasting notes, and they sell enough different beans, gadgets and paraphernalia to keep the caffeine-obsessed happy for yonks. The coffee menu changes often, with appearances from the likes of Market Lane, Axil Coffee Roasters and even Naked's own house blend. On my most recent visit, there were couple of Market lane single O's on offer for syphon/pourover/aeropress, the house blend for espresso-based coffees and an Axil single origin as their guest coffee.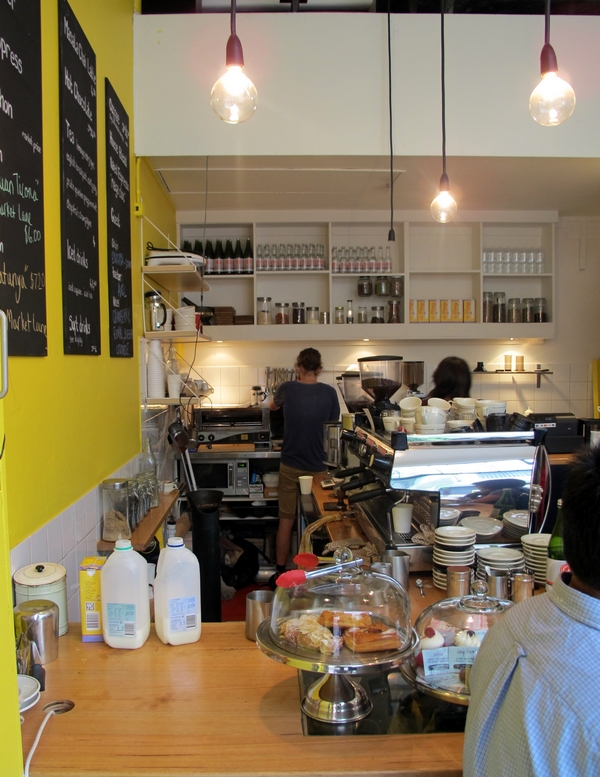 I sample the market lane Juan Ticona brewed as an Aeropress, it has a lovely chocolatey flavour, mild and delicious. My companion and I also go macch-wild on the house blend – vibrant, vivid, deep and bittersweet, it is an absolute pleasure to savour. Even the aftertaste is sublime.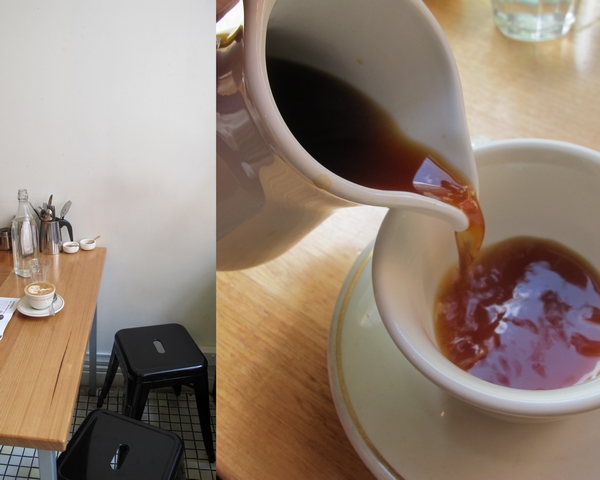 The menu is a simple affair. There are a a few brekky things- toast and its cousins, baked eggs, porridge and an array of jaffles. They charge 50 cents for swapping/changing ingredients, which I think is fair enough. But this place is really about the coffee. Our house of worship, we are devotees at the caffeine alter. Freshly ground beans are our processional incense. I could sit here forever.
Naked Espresso
390 Little Bourke Street, Melbourne VIC 3000
03 9670 3569
About me

Sharing easy recipes, hunting down the

best coffee

. Honest accounts, nothing too serious.

Read more...

Popular posts this month…

This work is licensed under a

Creative Commons Attribution-NonCommercial 2.5 Australia License

.

Disclaimer:

All opinions in this blog are mine, an everyday, real-life person. I do not accept payment for reviews and nor do I write sponsored posts. I do not endorse the content of the comments herein.