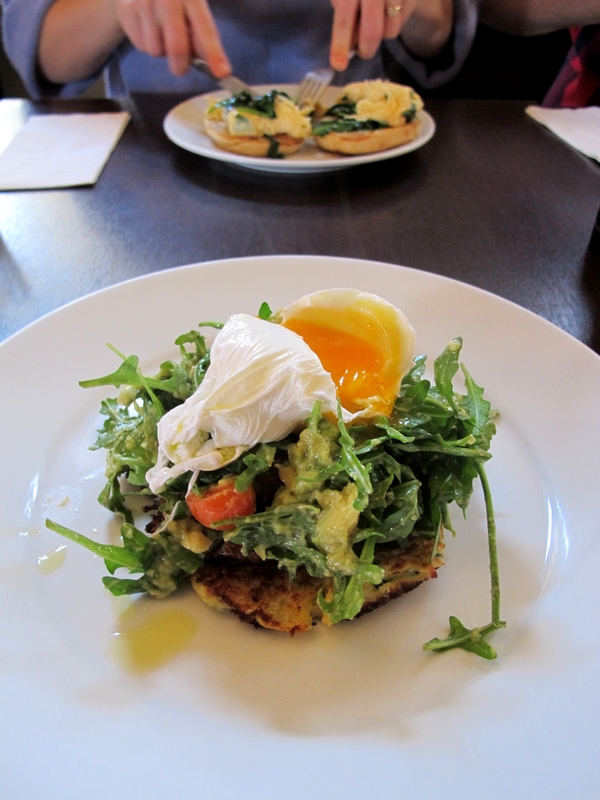 We don't often have house guests as we live in a 1 bedder, but I always enjoy it when people come to stay. Last weekend I had the pleasure of hosting little bro 1 and his wife, up from Melbourne for a few days, and since little bro 2 lives in my hood now, it's a weekend I'm dubbing 'Sydney Quinns'. My mum made an appearance as well, although she's no Quinn. It's nice to be surrounded by family, I'm always surprised by how much I miss them. Guess you never grow out of that.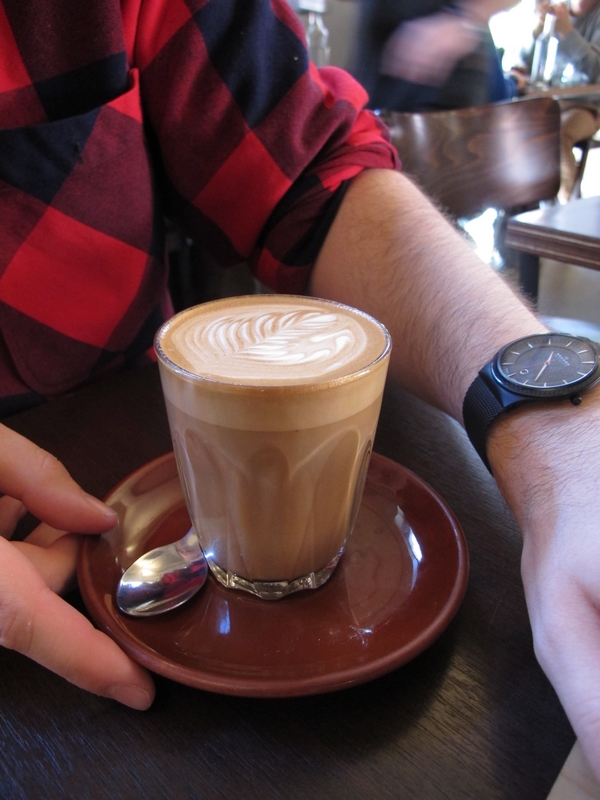 The only thing requested by little bro 1 (besides a trip to the dip, which I thought was open Mondays but was very much mistaken) was a decent breakky. We decided on a Monday morning breakfast and I was thinking Bang Bang, but Le Monde was on the way and had been on my neverending to-try list for almost a year. I'm freaking out a bit now not only at the size of the list but at the number of places that close down before I get to try them. The menu looked good and I'd heard tell of excellent coffee so in we went. Cross that one of the list and add ten more…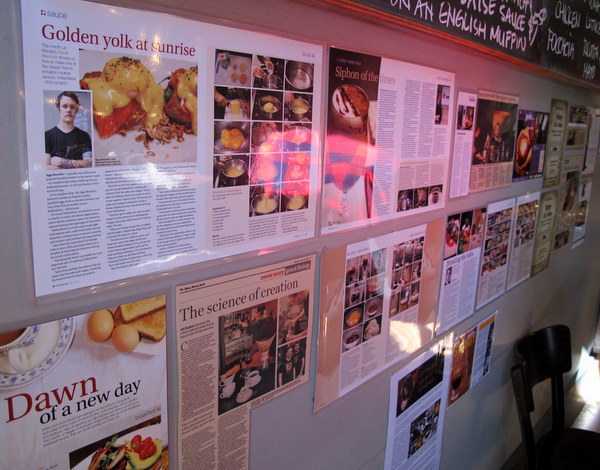 We ordered coffee and got perusing. There's a paper menu and a blackboard specials menu, with plenty to choose from all round. Le Monde have been serving 5 Senses coffee since 2008 and we were all impressed with the depth of flavour our various brews imparted – from my macch to bro's strong latte to SIL's skim latte, we couldn't fault the coffee, and it was pretty busy too. These guys have a well-deserved rep- this coffee is much more than solid – well-rounded flavour, smooth texture, perfect temperature- it wasn't a cup of coffee your taste buds needed to consider. The flavour just makes sense to your mouth.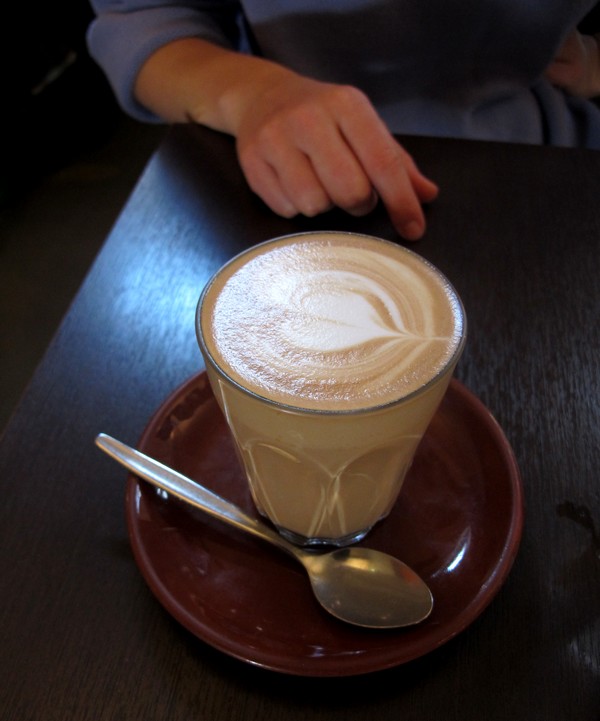 There's a little bench with magazines and bar stools if you're waiting for a takeaway or a table, and although it's dimly lit, it's cleverly lit, resulting in the kind of lazy afternoon light (at 10:00am?) where you can see the little dust particles flit through the air and every meal and drink miraculously becomes photogenic. It's all warm, dark wood and sophisticated touches, classic rather than trendy or kitch- you can tell this place has been here a while (in Sydney/Surry Hills café time) and will continue to do so.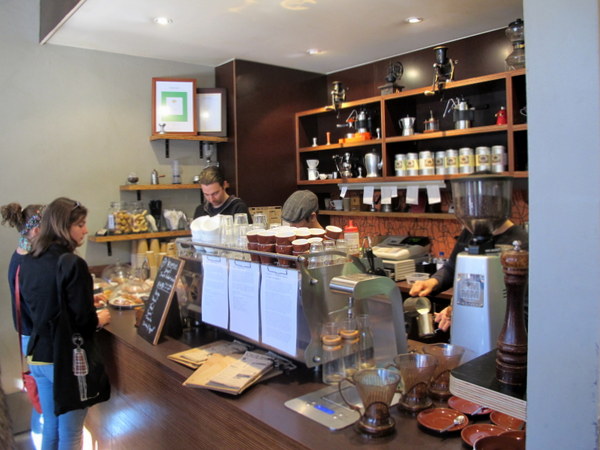 Little bro gets the bacon an egg sambo, which is generous, and SIL goes for the english muffin with basil scrambled eggs and adds spinach. I go all out and grab the haloumi and zucchini fritters, which are gorgeously soft but not undercooked, with a slightly overdone poached egg, rocket and avocado salsa. Everything is tasty and no one leaves feeling like they can't face the walk into the city for fear of tripping over their full stomach. But its the coffee that's really the star here.
Le Monde Café
83 Foveaux Street
Surry Hills NSW 2012
02 9211 3568
www.lemondecafe.com.au
Monday to Friday 6:30am – 4pm
Saturday 7:30am – 2pm
Closed Sundays
About me

Sharing easy recipes, hunting down the

best coffee

. Honest accounts, nothing too serious.

Read more...

Popular posts this month…

This work is licensed under a

Creative Commons Attribution-NonCommercial 2.5 Australia License

.

Disclaimer:

All opinions in this blog are mine, an everyday, real-life person. I do not accept payment for reviews and nor do I write sponsored posts. I do not endorse the content of the comments herein.