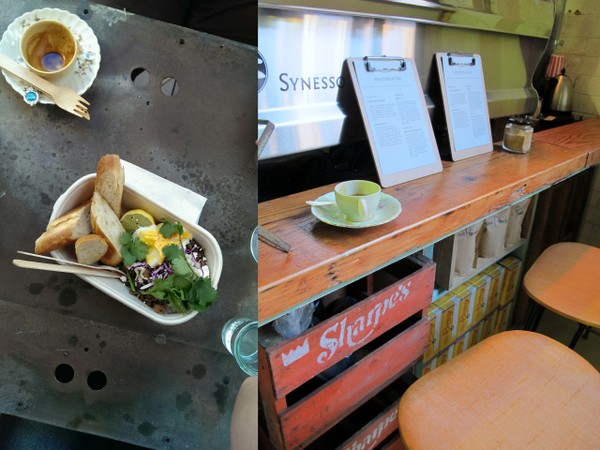 Street-food-inspired café Cubao opened quietly last week in the former Little Indi site inside the Hardware Store, Alexandria. The café is the brainchild of Something for Jess owner Philip Ocampo, and I had been waiting with bated breath to see who would take over the space, so it would be an understatement to say that I was keen to check the place out.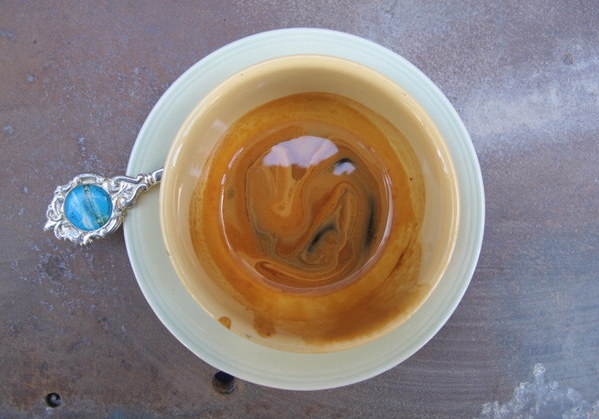 Something for Jess is one of my favourite recent cafés, and their reputation is such that their very particular single origin coffees and glorious (and local) constructions of 'stuff on toast' have made their way on to most Sydney café addicts' wish lists, so comparisons between Cubao and SFJ are inevitable. So too are comparisons between Cubao and the space's former tenants, zero waste wunderkinds Frank Meura and Rebecca Chippington of Little Indi/Naked Indiana. So how does Cubao compare?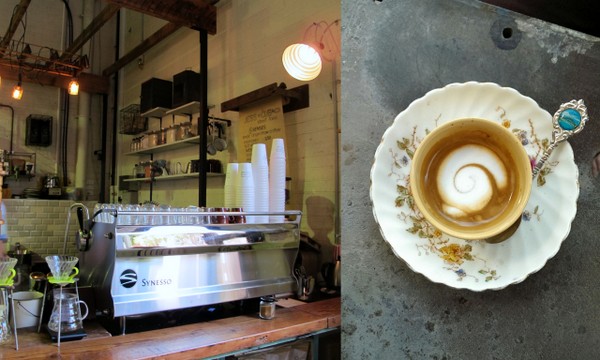 First up, the coffee. After 4 or 5 visits and many more espressos than that, I'm impressed. I will say that Cubao is not yet in the same league as neither the custom-roasted, hand-pumped Little Indi, nor the singular and always exceptional SFJ. They're still finding their feet with their 5 senses beans, but the coffee is very, very good.
You might want to pop your head in at the counter in the entrance to the hardware store to order, at least for the initial and inevitable coffee or tea (and there's a pretty decent-looking tea list, not that I'd know anything about that), most of the seating is outside, save a few seats at the bar if you feel like talking specialty coffee with ol' Phil.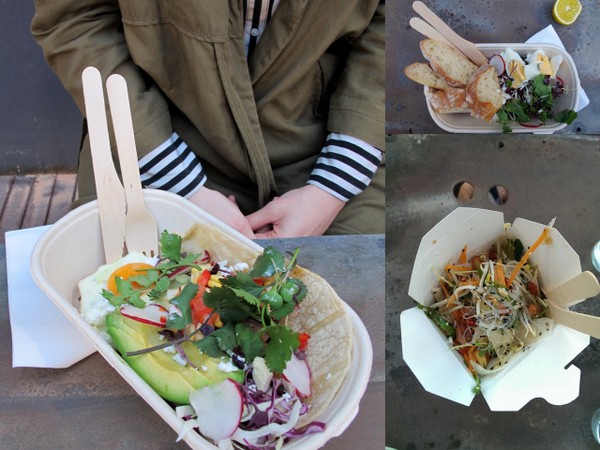 Food wise, Cubao serves up moderately-sized (and priced) globally-inspired brekkies and lunches; about seven items in total. It's not necessarily about creating authentic international plates, more about rethinking Aussie cafe fare to be portable, diverse and street-food-inspired. Small but filling and with various options, my favourite so far of the three dishes I've tried is the ful wat; a braise of lentils and eggplant with a garnish of salty fetta, a squeeze of lemon or lime, warmed bread and egg. Sounds simple, but it's anything but plain.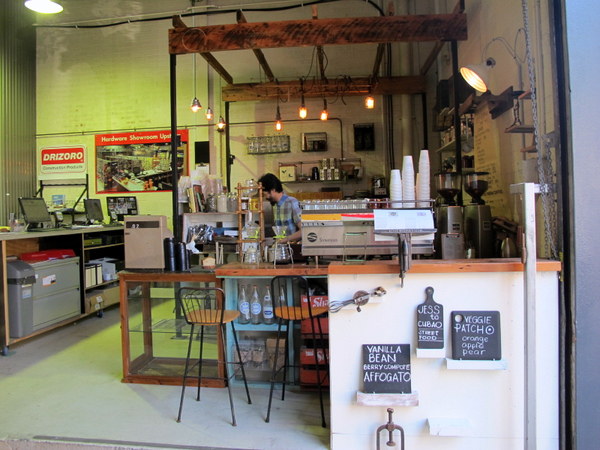 Overall, Ocampo has managed to make the place his own with a nod to his other business, reference the Little Indi guys and still keep things current, tasty, global and simple all at once. This is just the kind of café I want in my neighbourhood and luckily, that's exactly where it is.
Cubao Street Food
50 McCauley Street
Alexandria NSW 2015
Monday – Friday 7:00am – 2:30pm
Closed Weekends
About me

Sharing easy recipes, hunting down the

best coffee

. Honest accounts, nothing too serious.

Read more...

Popular posts this month…

This work is licensed under a

Creative Commons Attribution-NonCommercial 2.5 Australia License

.

Disclaimer:

All opinions in this blog are mine, an everyday, real-life person. I do not accept payment for reviews and nor do I write sponsored posts. I do not endorse the content of the comments herein.